5 Third-Party Services That Will Improve Your Coaching Website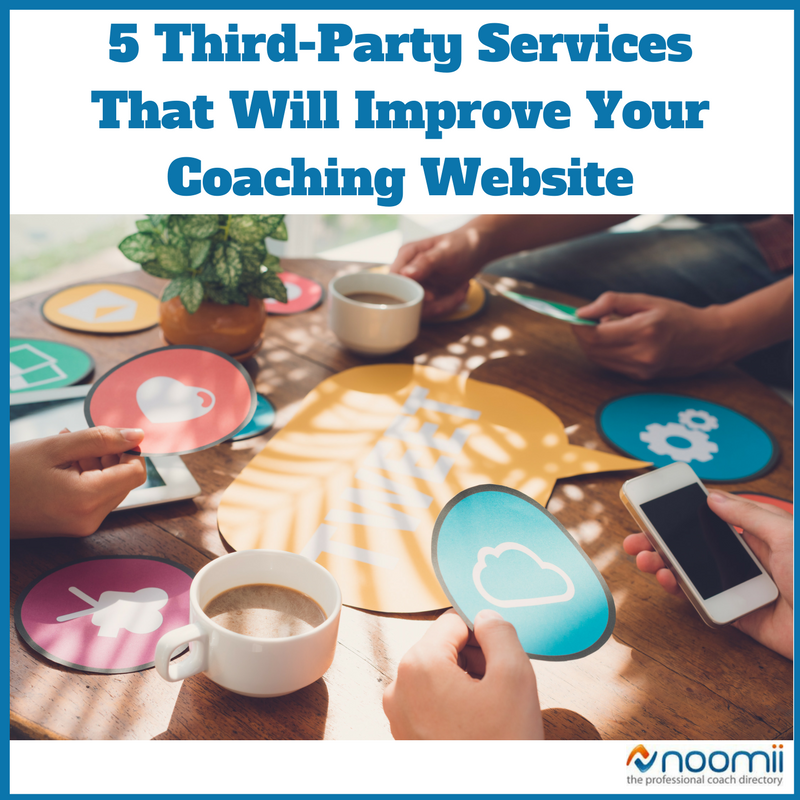 This is a guest post by Kayla Matthews.
Automation, when done right, can free up a lot of your time and make your processes more efficient. Many refer to automation tools as bots or robots. These systems are designed to carry out a specific action based on triggers — presumably, ones you set — and left to their own devices.
If that sounds like a bunch of nonsense to you, let's take a look at an example and start simple.
When someone subscribes to your newsletter, you have an automated system that sends them a welcome message. The system used to do this, to send out a pre-written welcome message, is akin to the robots we're talking about.
Most of the time, you have services in place — sometimes third-party apps — to carry out the tasks. That would mean you're relatively confined or restricted to the options each platform offers. If there's no task set up, then you're out of luck, right?
Wrong.
There are a lot of tools you can use to set up automated processes, all custom and tailored to your business, needs or website. We're going to take a look at a handful of them now.
The concept behind IFTTT is incredibly simple, but the results are powerful, to say the least. First, you choose an action that will act as a trigger or activation point. When that specific parameter happens, it will trigger yet another action, also set by you.
So, for example, let's say you use WordPress as a content management system (CMS) for your site. You can create an IFTTT recipe that will take any new blog or news posts you publish and share them via your social accounts. Not just your business profiles, but your personal profiles as well.
This saves you all the time it would take to manually collect the URL for that post and share it on each and every social network you use.
But the possibilities aren't confined to just social media. There are dozens — nay, hundreds — of apps you can create "recipes" for, which is IFTTT's version of an autonomous task.
IFTTT works with services like WordPress, Evernote, Reddit, Google Drive, Dropbox, Spotify, Slack, Buffer and more.
When you want to share data between two separate apps or services, you can turn to Zapier. The concept of this service is simple too.
You configure a trigger and an action, so when the first option occurs, that action is carried out. Unlike IFTTT, which refers to this as a "recipe," Zapier calls it a "zap," which relates to a single rule.
At first glance, this service might not seem inherently different from IFTT, but it is quite a bit different, in fact.
For instance, let's say every time someone makes a purchase in Shopify, you want to collect their email address and add it to your mailing list. You would connect the two services you use — like say Shopify and MailChimp — and then configure your zap.
Once the zap is created, you can test it out and then let it go if it works properly.
With Zapier, you can do things like monitor mailing or community lists, send reminders for upcoming Google Calendar events, or even get notified when your business is mentioned on Reddit or another social network.
Microsoft has a knack for copying other services and making them a little better, like Microsoft Teams, which is a rival for Slack.
Microsoft Flow is a direct rival, and clone if you will, of IFTTT, with one exception — it focuses on the enterprise market. It works almost exactly the same. You build recipes that are comprised of a trigger and an action.
Flow has access to a wider variety of business-centric apps, however. This includes services like Office 365, Basecamp, Azure, MailChimp, Trello, Slack, Yammer and more. IFTTT still has the edge on the amount of support it offers, as it came first and has way more compatible services to choose from. But Microsoft comparatively offers so much more in the enterprise and business niche.
Oddly enough, Built.io's Flow service has the same name as Microsoft's but it is different, so keep that in mind.
Similar to Zapier and Microsoft's Flow, Built-io's platform relies on connecting various apps and services. What makes it stand out from the competition, however, is that it offers an incredibly easy-to-use (and easy-to-understand) drag-and-drop interface. You can integrate and connect services like Cisco Spark, Trello, Slack, Gmail, Marketo and even Salesforce, and you don't need any working knowledge of this technology.
With the unique visual menu system, you simply create flows or webs between services that play out much like IFTTT's recipes. You define a trigger and an action that is carried out based on your parameters. More importantly, you can create a waterfall or flow of actions that are all triggered by a certain event. You can link these services together.
When a new email lead arrives, you can auto-respond, subscribe the contact to your newsletter and even send a reminder to do some outreach. The entire process is automated.
Skyvia is enterprise-centric, but it's really only applicable for companies that rely on cloud data and storage systems. It allows you to manage a variety of cloud services from a single dashboard to do things like integrate, back-up and even access your content.
It works great with other services like SugarCRM, MailChimp, Hubspot and even Salesforce.
About Kayla Matthews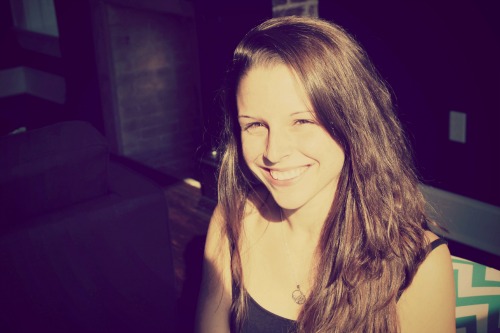 Kayla Matthews is a personal development enthusiast and productivity blogger. In addition to writing for the Noomii, Kayla also writes for The Daily Muse, The Chicago Tribune and The Huffington Post.
Check out these related articles: