Affiliate With Awesomeness: 3 Steps That Boost Back-to-School Revenues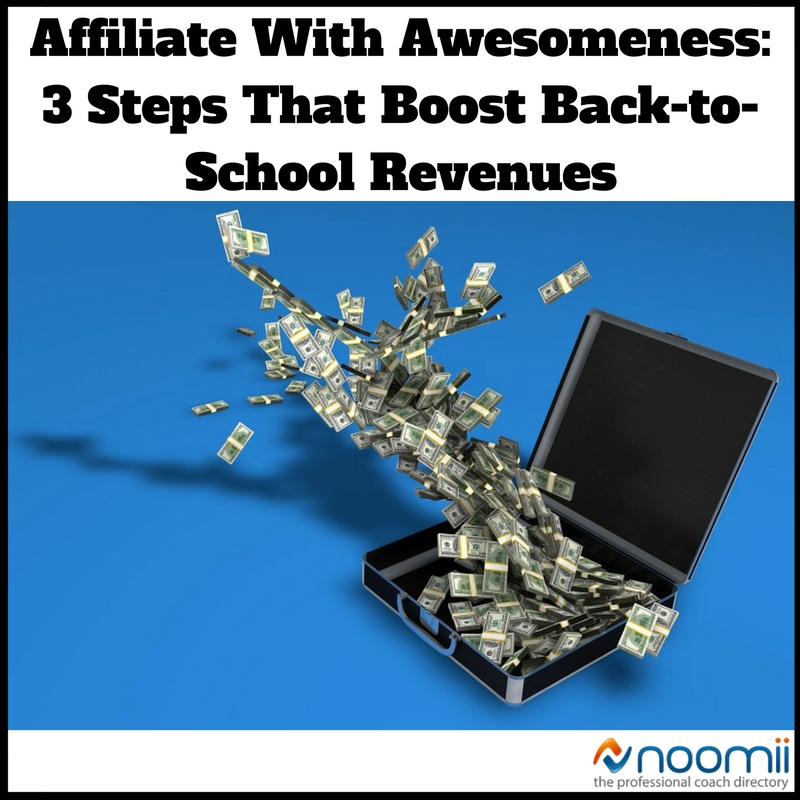 This is a guest post written by Bert Seither. Want to contribute? Check out the 2016 publishing calendar.
Summer is over and the hangover of Q4 looms heavy over the heads of the unprepared. For those of us in the know, back-to-school season can be an absolute bonanza of sales opportunities that help us close out our year above budget every single time, if you are prepared.
As coaches, we know that our clients need strict guidance, strong educational systems and clear plans to help make them successful, but what about our business? How do we thrive when it comes time to grow our own offerings? Well, it turns out that we just need to listen to our own advice. Follow this guide, offer amazing education and plan to make sure your network knows about it so you can crush your sales goals during this back to school season.
This post isn't going to be about how to get new prospects; instead we are going to set our sights on the clients and leads we already have. We are going to look at how we can give them the best value possible while monetizing heavily in the process. It's as simple as three steps.
Step 1: Affiliate with awesome
First of all, if you're reading this it is probably too late to make a whole new program just for the coming season. However, it isn't too late to increase your credibility, improve your network and recruit some big players onto your team. Affiliating yourself is one of the best ways to make that happen. By bringing in some big name players who have well-regarded educational programs available, your credibility can go through the roof! What's essential here is that they are looking to boost their numbers so you can score killer deals on exclusive offers to anyone in your network.
The killer hack here is that you will offer your client coaching services to help them absolutely nail the lessons they are going to learn in the educational products that they are buying! You can easily double down on this hack if your new partner doesn't offer personalized coaching! Set up a plan to offer your coaching services to their network and watch your sales skyrocket while your network of leads balloons.
It's an all-around winning strategy but it won't fall into your lap without a bit of work. The key here is to identify the educational product you want to affiliate with, nail down the exclusive offer and then jump right into the second step of the process.
Step 2: Killer content
Now that you have affiliated with awesome it is time to build your killer content strategy around getting the highest number of your people on board. Each coach runs their content strategy a little differently but there are a few pieces of content you can have made to gain leverage with your network.
Interview your new partner. Discuss what his product is about, talk about how your clients can benefit and finish with the big offer

Create a series of time-limited offers, limited-quantity group coachings and a time-sensitive special price on coaching sessions directly related to mastering the material your new partner is offering.

Build videos, email blasts and webinars using the tricks we all know work to maximize conversion rates. A little rusty on how? Even the best coaches need coaching sometimes, so give us a call and we can help you through it! We can even create all of your content for you, so that your time can be invested in your people instead of worrying if the wording or the design is "just right."
Step 3: Follow-up frenzy
The final step in mastering your back-to-school sales bonanza is creating a tight marketing calendar, installing all of your killer content into the platforms that you are running and creating a list of low-hanging fruit to reach out to personally. Start slow, but ramp-up quickly to create urgency. Remember that every single lead in your network needs to be contacted in one way or another. Whether it is personally calling existing and past clients, inviting leads to free webinars, or emailing and Facebook posting until you are blue in the face; make sure that there isn't a single person in your network that hasn't been made aware of your brand new affiliation with awesomeness.
And there you have it folks. Simple, effective and highly leveraged. Follow this plan to make your back-to-school season burn bright! Wondering what educational products to partner with? Interested in getting some help tightening up your communication with your network? Looking for the most effective platforms to build your coaching business on? Not sure how to scale your coaching business beyond just you? Reach out! I would love to talk to you and figure out how we can help you build the coaching business of your dreams.
About Bert Seither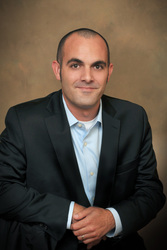 Bert Seither and The Startup Expert ®, has assisted thousands of startup and well-established small businesses with their business development needs. He's helped thousands of clients in a wide range of industries, gaining insight into a multitude of fields. He's a, certified small business coach, certified S.C.O.R.E. mentor, licensed tax preparer, author and speaker and has been featured in expert interviews on television networks ABC, NBC, and Fox.