Don't Miss the Upcoming Coaching Tools Sale!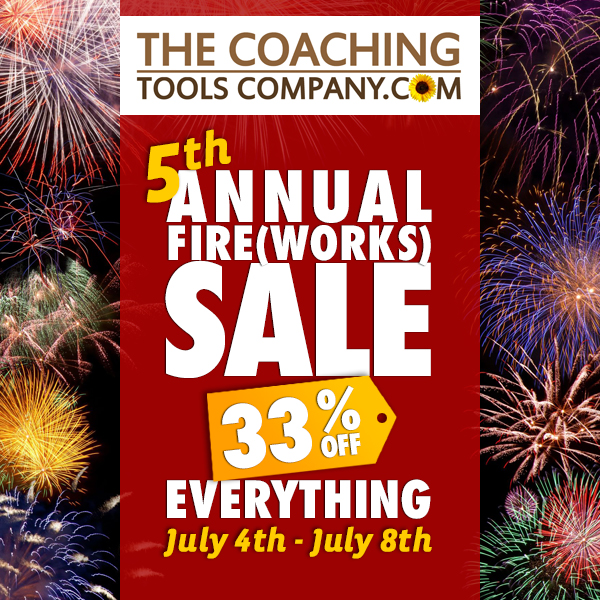 The Coaching Tools Company is happy to announce its upcoming 5th Annual Fire(works) Sale!
Thinking about buying some coaching tools? WAIT! During the four-day sale, which starts on Monday July 4 and runs until July 8, customers will receive 33% off EVERYTHING on the site, including the top selling MEGApack, Welcome Pack Toolkit and brand new "Renew YOU, Love Your Life!" Coaching Program.
About the Coaching Tools Company
The Coaching Tools Company.com is based on Salt Spring Island, BC, Canada. Launched in March 2009 by Emma Louise, it became an official business solutions partner with the ICF (International Coach Federation) in 2013. The Coaching Tools Company.com is a division of Simplicity Life Coaching Ltd.
Teleclasses with Emma-Louise