Go Online! 6 Tips for Using E-Learning and Video In Your Coaching Practice
This is a guest post written by Alissa Norton. Want to contribute? Check out the 2017 publishing calendar.
Technology in e-learning and video creation has taken huge leaps in recent years and I believe it's time for coaches to take advantage! In early 2011, I took a new job as a video producer at an online education startup in Denver and at that time there weren't many platforms available. Now there are so MANY choices for getting content out into the world easily, with unbelievable support for entrepreneurs.
If you're a coach with a specific niche and you've gained some following with your methods, I recommend that you begin to creat and organize your online content now. Creating an online class or program might sound daunting at first, but the benefits of investing in the process are plentiful.
Reshape your coaching practice with online classes and programs
Imagine what it would be like if you could coach several of your favorite clients at once and still see amazing results. Imagine your day as an online class instructor: conducting a live webinar, filming and posting a video coaching tip, uploading a worksheet, posting a discussion prompt.
The result of re-directing your coaching time to business activities like these? Hundreds, even thousands of present and future clients can engage with your content long after you've created it, saving you hundreds of hours of free consultations and one-on-one meetings.
This isn't to say that online programs will replace one-on-one coaching completely - I'm still a believer in personal meetings - it just means you'll have more to offer your clients and the time you spend developing your ideas will have greater reach and generate more revenue. And, you'll find that you have more clients.
How to incorporate e-learning and video into your coaching
So let's take a look at what it means to incorporate e-learning and video into your coaching practice. First, a quick disclaimer. As a professional video producer and online class creator, I've helped hundreds of teachers, artists, coaches and chefs make online video classes to sell, so my bias is toward making paid content. Also, I just love video when it's done well, so I always recommend using video (featuring you, yes, you!) to express your big ideas. It keeps things personal. That said, your online class can be entirely without video if you so choose and you can certainly make content to offer for free - there are some very good reasons to do so.
Here are a few insider tips about the process of making your first online class or program:
1. Use a platform (rather than re-inventing the wheel)
You can spend hundreds of hours pasting together and maintaining pieces and parts on social media outlets, your website, and an email service, but this will be disjointed and confusing. For a seamless experience, I recommend investing in a subscription to a platform that can not only handle your customer service issues but also house all your content in one place. Payments will go directly through your PayPal or Stripe account, and your website or social media post will simply direct clients to the platform.
2. Get help with content/do what you do best
If you can, hire an experienced Producer who understands coaching and can help you with logistics, deadlines, and tailoring your content to your chosen audience. If you can't afford a professional, enlist a friend or family member to give you feedback on your course outline and be in the room with you while you shoot your video or conduct your live webinar. It may be tempting, especially if your coaching business is less established, to do all the work yourself, and to spend hours training yourself in all the necessary skills. Remember that hiring out those parts of the process that are daunting to you, like shooting and editing video, and handling the technical aspects of content delivery, could save you money in the end.
3. Be patient
Your coaching practice wasn't built in a day, and your online class will require a creative process to come together, too. Map out 2-4 months for course development, filming, editing, and upload.
4. Don't be afraid to be yourself
Your current clients appreciate you for how you coach and what you offer that no one else can; be confident that your future clients will feel the same way. Make content that resonates with your true beliefs and speaks to your ideal clientele, and you will attract them to you.
5. Bigger is not always better
A focused course will feel more comfortable and manageable to your client than one that tries to communicate everything! Make multiple short classes instead of one mega class.
6. Price for quality or quantity
Do some market research to determine how broad an audience your particular topic has, and price your class or program accordingly. If it's fairly popular and easier to produce, price your class a bit lower; if it's a real niche topic with lots of minutae and some challenging production needs, you'll need to attract a higher price to make your work profitable.
When you create a program that effectively communicates your coaching expertise without your physical presence, you free yourself up to get paid while you sleep, take your dog on a long walk, or spend time with your family. To me, that's flat out smart business.
About Alissa Norton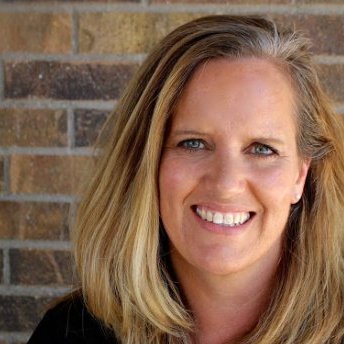 Alissa Norton is a coach, online class creator and video producer who loves helping coaches and creatives create signature online programs. VideoClassGuru is a consulting and technical service designed to get your class or program up and running in 2-4 months.
P.S. Take a look at a webinar I co-hosted recently with one of my online class clients for the Craft Industry Alliance for more tips and information about how the class creation process works.
Check out these related articles: