How to Power Through Business-Related Tasks So You Can Get Back to Coaching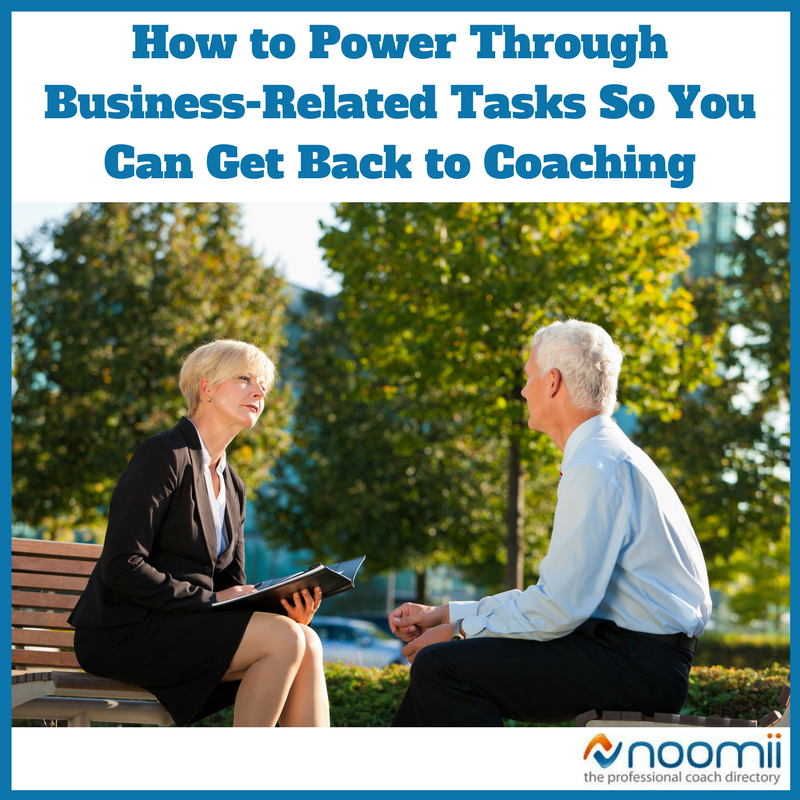 This is a guest post written by Dan Scalco. Want to contribute? Check out the 2017 publishing calendar.
As a professional coach, you have a lot on your plate. Between responding to emails, maintaining your social media presence, fielding calls and all the other work that comes along with running your own business, it can sometimes feel like there's not enough time to focus on the reason you got into this work in the first place — coaching your clients to be the best version of themselves.
This, in turn, can lead to feelings of burnout or a lack of fulfillment, which isn't going to do you (or your clients) any favors.
So. what's the antidote to all this stress-inducing busy work? The solution lies, in part, in cultivating strategies that help you power through business-related tasks so you can keep your primary focus on coaching. The following productivity hacks should help you do just that.
Have a plan in place
Failing to plan your day around essential business-related tasks can result in feeling like your workdays consist of putting out one fire after another. It's incredibly helpful to make a to-do list for each day so you have a clear picture of your priorities. To optimize your to-do list, keep the following strategies in mind:
Separate tasks into smaller, progressive goals

Plan to tackle the least appealing tasks earlier in the day so you can clear them off your plate (and so you don't wind up finding excuses to continue avoiding said tasks)

Make sure you're not biting off more than you can reasonably accomplish in a given day—even the most well-made to-do list won't help you if it's too ambitious
Ditch the "chaos mentality"
When you're trying to grow your business, it's common to feel like the proverbial chicken running around with its head cut off. But if you want to accomplish tasks effectively and efficiently, you'll be much better off ditching this frenzied mindset and embracing mindfulness instead. When you're breathing deeply and feeling centered, you'll make better decisions and use your time more intentionally. To facilitate this state, focus on doing one thing at a time and tuning out distractions until each singular task is complete.
Invite clients to keep set schedules
Whenever possible, encourage your clients to take their appointments in the same time slot each week. This will allow you to better plan out your weeks in advance, because you'll know exactly when you're expected to be "on" for coaching. Plan to fill the blocks of time between coaching sessions with business-related tasks. Which brings us to the next point…
Tackle busy work in blocks
Busy work may be tedious, but it's a critical part of running a business. Still, it's easy to push mundane tasks such as filing and invoicing to the wayside—until they're suddenly a mountain of work. To avoid this, regularly set aside blocks of time that are specifically devoted to taking care of busy work. Schedule these blocks on the calendar (just like you would an appointment) to hold yourself accountable.
Embrace the "two-minute rule"
Another way to avoid a buildup of time-consuming busy work is the "two-minute rule": If a task will take you two minutes or less to complete, go ahead and do it right then, in the moment when you first notice said task needs to get done. This helps to prevent smaller to-do list items from growing into a mountain of work that distracts you from your coaching.
Restrict your screen time
Make no bones about it: Screens are one of the biggest sources of distraction around. A "quick check" of your email or social media profiles can easily turn into a trip down an internet rabbit hole that eats into the time you have available for getting work done. There are two primary ways you can avoid this trap:
Turn off email and social media notifications on your phone. Instead of getting real-time updates, commit to checking your inbox and profiles only two or three times a day. Schedule these times (including a time limit) on your calendar, and don't log in at any other time.

Whenever you're working on a task that requires focus, disable your internet connection and silence your phone until the task is complete.
Beyond these strategies, one of the best ways to sustain your productivity over the long haul is to take good care of yourself. That means getting plenty of high-quality sleep, eating well, exercising, taking regular stretch breaks if you're working at a computer all day, giving yourself some down time on a daily basis, enjoying regular vacations and learning to say "no" to tasks and clients that don't serve you or your business.
All of that takes practice, and some days you'll do a better job of caring for yourself than others. But if you combine self-care with the productivity hacks described above, you'll find it's easier than ever to tackle business-related tasks and get back to the work of coaching.
About Dan Scalco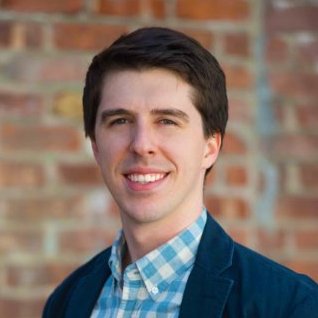 Dan Scalco is the founder and marketing director at Digitalux, a digital marketing agency located in Hoboken, New Jersey. Throughout his career, he has helped hundreds of businesses save time, increase leads and maximize sales. Connect with Dan on Twitter and LinkedIn.
Check out these related articles: