How to Use Digital Marketing to Gain More Clients and Expand Your Coaching Business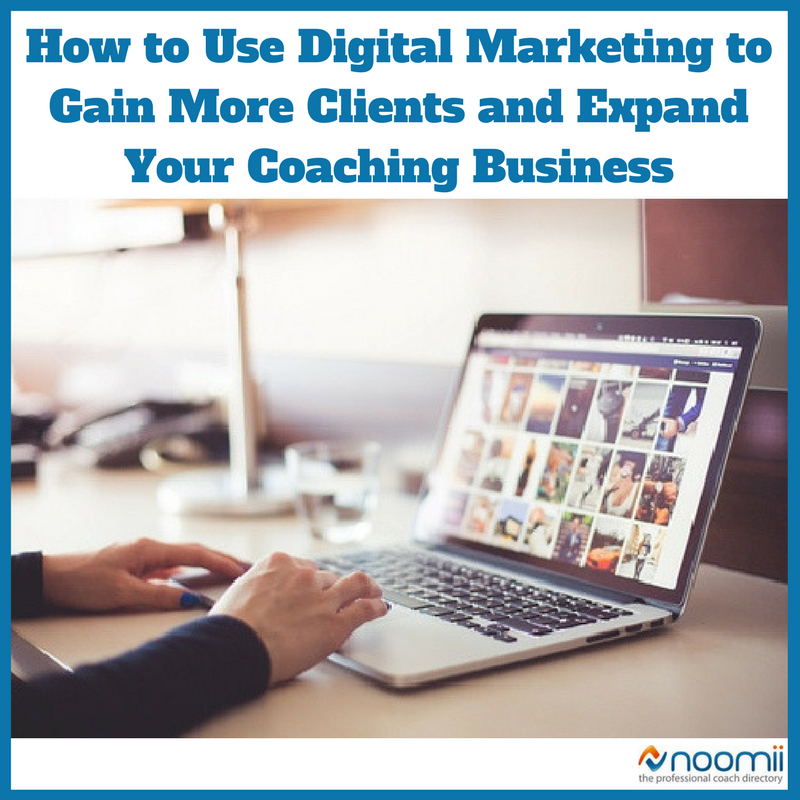 This is a guest post written by Charles Goodwin. Want to contribute? Check out the 2017 publishing calendar.
Regardless of your type of business, using digital marketing to increase production and grow experts is something all entrepreneurs, business owners, and coaches should know more about. A competent strategy is crafted following several fundamental marketing principles. You should acknowledge that the world of business has changed the moment you switched from the offline environment to the online. Whether you're new to exporting or you've been doing it for many years now, it's very important that you settle on an efficient digital marketing campaign. Here are some guidelines on how you can use the core principles to expand your business and reach out to an international audience.
Leverage digital tools to helps prospects find you and your business
There are over 3 billion internet users all around this world at this point, and the number will skyrocket in the following 5 years. You can use the great power of the web to reach prospects and potential clients remotely, and without taking risks. Online, if you know a little bit about digital marketing – or you can afford to hire the right people to handle analytics and metrics – you have the best chances of standing above the crowd.
If your plan is to leverage digital marketing, make sure to adhere to the following 3-step process: first, you have to study the needs and demands of your buyers; second, you have to post information that is useful and can help them meet those needs and demands; and third, use all the resources you have to collect data and find as much as possible about prospects, potential customers, and current clients.
Embrace the global allure of international markets
Once you've managed to build a reputation online, you must learn to handle international transactional details, such as shipping, payments, sales terms, and returns. Embrace the global allure of the web, and find out as much as possible about risks and costs involved. Expand slowly but steady, and build a pipeline. If an opportunity arises, invest! But make sure to do it sensibly.
Data should be applied to market selection
The more global data you collect about international buyer interactions and prospects, the more chances you have to understand your audience. In time, and with extreme attention you'll craft a market activity growth map that will help you know more about your buyer's interests. Gather useful data and use it to find out where sales come from, and then prioritize.
Expand global programs
As you learn to master buying expectations and local market demands, you can begin adding local SEO, microsites, indexation and keywords to your website. Make sure to integrate digital sales channels into your campaign, as well. Use local sales representatives, e-commerce, and gather insight on the best sales channels so as know on what to focus on next. Since you've already implemented an incremental approach to conquer the market, you are advised to incrementally grow and expand your selling channels once they're stabilized.
Use social medial channels
Social media is yet another way of engaging an international audience. But once again, before crafting the best campaign, you have to asses and target – don't invite random people to like your business page. Be very selective and focus on analyzing metrics. Check to see what posts grabs attention or what products sell the most. In time, you'll understand your prospects and you'll know exactly what they like and what they don't.
Maintain control over your brand by leveraging multi-lingual assets: glossaries, corporate style guides, and translation memory. It's fundamental to have your website translated in multiple international languages, too. Another great tip is to keep digital content localized. Craft a localized, personalized experience by highlighting some of the most important touchpoints of your business, including marketing collateral, website, landing page, and ads.
As a business coach, growing internationally and persuading people overseas to hire your services is something not everyone can do. Offer your prospects as many perks as possible, and give them a reason to visit your website, talk to you, ask for your advice, make a membership cards UK, subscribe, and like. Focus on quality leads as these will help your business expand and grow globally.
About Charles Goodwin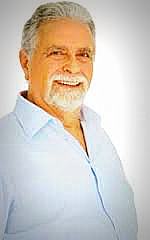 Charles Goodwin is the writer to this article. He is a regular contributor at many sites and mainly focuses on business and marketing related topics. He also works for a site www.247webexperts.com who are experts in internet marketing.
Check out these related articles: