Link Building Tactics to Rank Your Coaching Site for More Traffic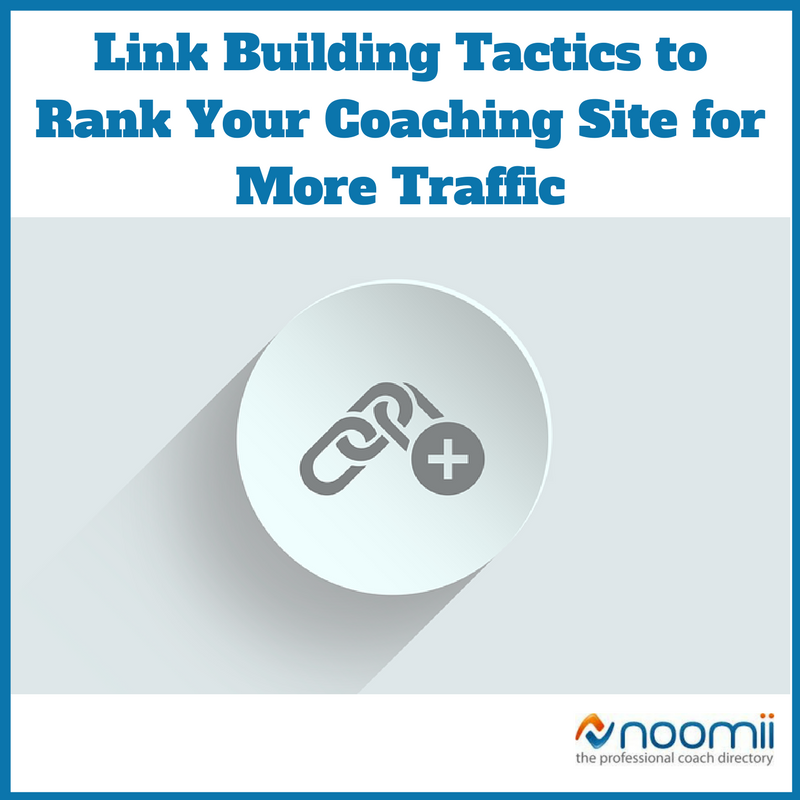 This is a guest post written by Katie Jones. Want to contribute? Check out the 2017 publishing calendar.
Link building is essential in SEO. Links create pathways for search engines to reach your web pages from highly relevant and more popular websites. Link building is not the only tactic that can boost your site's traffic, but it is highly effective for its variety of strategies that invite search engine crawlers deep into the website.
As you embark on your link building strategy, you need to think about factors that affect the value of links. Search engines use these factors to measure the link value. Therefore, as an SEO expert, you need to think about the popularity of the website you are linking from, the topic and relevance of the website, the anchor text, the trust rank of the website as well as the types of others sites linked from your target website. Generally, avoid spam and use a natural linking process.
Here are five link building tactics that can boost your rank and also increase traffic to your website.
1. Create shareable content
Content, even in years to come, will still be king. Reach unfathomable heights in your link building campaign by gaining links freely from the depths of the internet. A basic post will earn a few likes here and there and some social shares. But when you create content that everyone wants to be associated with, you will gain links from websites you never thought could link back to you.
Content marketing needs succinct, visual posts. For example, create infographics furnished with facts and figures that your desired audience craves for and see the thousands of sites that will share your post. Other linkable posts are lists, guides and research papers.
What's more, when you have great content on your website, you have something to keep users entertained thereby reducing the bounce rate. For instance, if a travel portal shares your travel packing tips infographics and users follow the link to your website, they will stay longer if they find other posts about packing for travel, travel packing supplies, travel packing for different travellers, etc.
Katie from Orla James agreed, "Creating shareable content is difficult - you need to find an idea which is new, fun and also of interest of a wider audience. Even once you have created it you have to reach out to get it known to people and hope it grows from there!"
2. Broken links
The beauty of SEO is the wealth of online resources professionals can use to evaluate other websites. You may call it snooping. This time, snoop with the intention of finding link building opportunities. Search highly authoritative websites for broken links, then offer to fix these broken links by linking back to your website. Note that for this tactic, you must find websites with relevant content.
3. Guest posting
Guest posting is sometimes frown upon because SEO experts overdo it. But, when done correctly, you become an authoritative publisher of a given topicand you gain links from top websites for that topic. The most effective guest posts share factual, new information about a topic, are written from a point of authority and cover a topic exhaustively. Additionally, great guest posts do not have links all over appearing like they are begging search engines and users to visit a website.
Most websites with guest posting opportunities offer one link within the article or in the author's bio; use the link opportunity wisely. Search engines and users, evaluate the relevance of the page you are sending them to based on the anchor text. It doesn't have to be the exact match, but if you are linking to a page about cheap airline deals, surely, you cannot use how to pack for a fishing trip as your anchor text; do not mislead. When you come across websites created to publish guest post only, run! Such websites may have spam content and they have no authority as far as your industry is concerned.
4. Press release distribution
Press releases are important for SEO experts with news to share about product launches, rebranding, mergers and new market acquisitions. When done correctly, press releases can earn links from authoritative local news websites. Your target should be industry and local news websites as opposed to press release directories. These releases should be written in third person and can accompanied by a few high quality images.
5. Niche forum posting and blog commenting
Forums and blog comments give a face to brands. They allow SEO experts to interact with a wider audience outside the brand's website and social media accounts. Though most forums have no-follow links, you still have a chance to show that your brand is authoritative in a given topic. Choose the forums and blogs wisely and do not make random comments that will have you flagged as spam. For example, a travel company selling cheap flight deals can give advice about choosing air tickets, the best time to get cheap deals and how to save on travel without necessarily saying it has the best cheap deals in the region. Make your comment count!
These are some of the link building tactics you can engage as you work on improving your rank, and getting more traffic to your pages.
About Katie Jones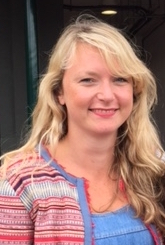 Katie Jones loves to write, travel, practice yoga and read at any available moment! Currently writing for Orla James she adores living by the sea in Brighton UK with all of its creative opportunities that it brings. Connect with her on Facebook.
Check out these related articles: