Mastering The Close: A Perfect Example For Business Coaches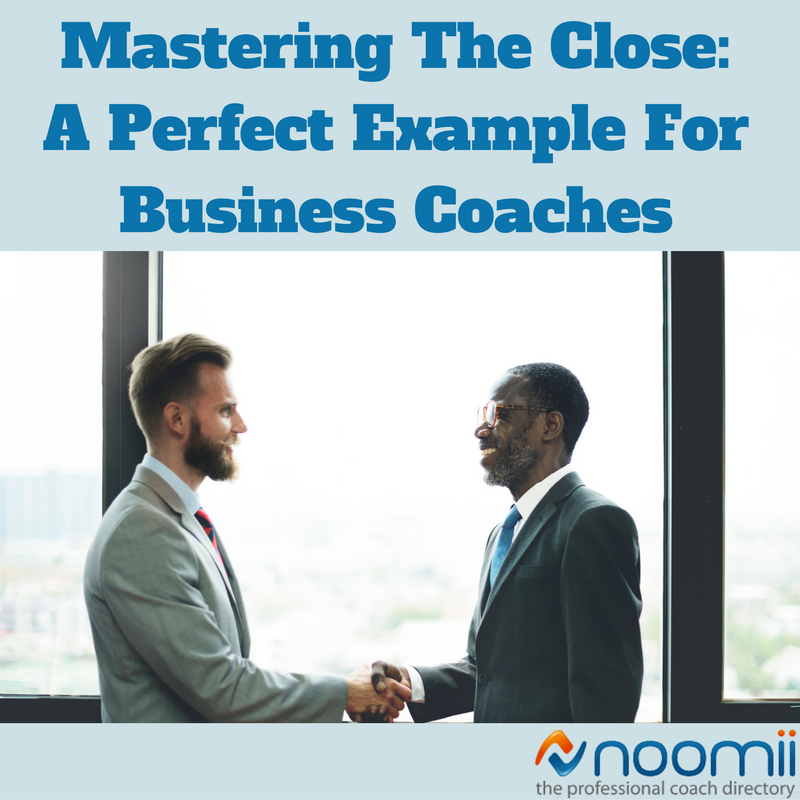 If you're still in search of some new techniques on how to close more sales, or you simply want to refresh your current approach, it's often best to educate yourself on how others handle closing. So, consider the following example of a business coach attempting to sell her services to a business client who operates a mom-and-pop restaurant.
Linda scheduled a time to speak with Jim by phone. The two will discuss how Linda can assist Jim with his small restaurant business in which he has one location with five employees. The restaurant has been around for 10 years. While he's had success running it in the past, he has had some bumps in the road lately and is looking to revitalize the business to become its old self again.
The two began their conversation. Linda explained her business coaching services clearly and concisely. She wisely offered real-life examples of how she has helped other entrepreneurs grow their ventures in short order, by taking some very simple and reasonable steps. She recalled the story of a client who was about to start a restaurant but was very nervous about diving into the various matters that go along with it, such as handling the tax and financial matters, finding a location, hiring employees, finding food services and maintaining a clean and desirable place for locals to come for delectable edibles.
Without giving too much away, Linda went through each point with this future client, explaining precisely what she could offer in terms of guidance. The future client was quite impressed with her versatility in business knowledge. After just a few minutes of clarifying certain processes, Linda closed the sale, worked with the client weekly for a few months. Not long after, he had his restaurant up and running with a good amount of buzz around town about its tasty offerings. His profits also showed tremendous growth in just a few months.
Linda relayed this firsthand story to Jim. He expressed concern about how he's already had a restaurant for a decade and that his situation was not directly relatable to this other client. Linda said she appreciated the feedback and that even though he'd been doing business for some time, going back to the basics would be the best approach to helping him reignite his business and boost profits by re-evaluating all elements of its operation.
After the two spoke for several minutes about what each is looking to do, Jim inquired about Linda's pricing and timeframe on how often and how long she'd work with him. She clearly explained her flexible pricing and scheduling for each client to meet each and every need Jim had.
He then asked about payment methods, and she offered him several potential options. He inquired about another business coaching firm he read about online and asked Linda about it. Although she was familiar with this competing firm, she did not say anything negative about it and instead focused on her offerings by stressing the fact that she can offer a more custom-fit plan to each client. This satisfied Jim. He asked several more questions, and never once did Linda get flustered with the ongoing dialogue. She instead was a good listener and paid close attention to Jim's emotional state and how he responded to her.
She appreciated his interest and the fact that he wanted to do as much research as he could before moving forward with her business coaching services.
Linda then made the close very obvious to Jim. She flat-out asked him, "So, are you ready to start making more money and getting your restaurant back on track to where it should be in your community?" Jim did not respond immediately, but Linda did not jump in with any verbiage, either. She gave him time to think but used the silence tactic to let him respond in at least some fashion.
Jim finally responded by saying, "Yes, I am now convinced that you are the best person to help me with my business. So, I would like to move forward with your services. I'm excited to see the positive results in my restaurant in the coming months and years."
As you've read this example, you have probably picked up on some of the key strategies Linda put forth in her pitch and close. Now that you have read specifically how a business coach can approach a sales meeting, you should have more tools in your toolbox to choose from in order to maximize your closing rate. This example can apply to practically any business scenario. So, if you need to, go through it again carefully to ensure you're picking up every single method you can use in your own approach to landing more business clients who will greatly benefit from your business coaching services.
There are thousands of different ways to improve your business. These are just some of the examples that we use at The Startup Expert ®. If you are interested in talking to a coach to make your business as big as you think it should be, reach out to us and schedule a free, 30 minute, no commitment, coaching call (we coach coaches) and we will help you become The Startup Expert ®.
About Bert Seither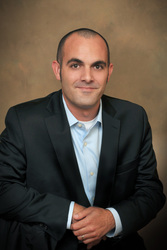 Bert Seither and The Startup Expert ®, has assisted thousands of startup and well-established small businesses with their business development needs. He's helped thousands of clients in a wide range of industries, gaining insight into a multitude of fields. He's a, certified small business coach, certified S.C.O.R.E. mentor, licensed tax preparer, author and speaker and has been featured in expert interviews on television networks ABC, NBC, and Fox.
Check out these related articles: