Rebranding Done Right: 4 Examples You Can Learn From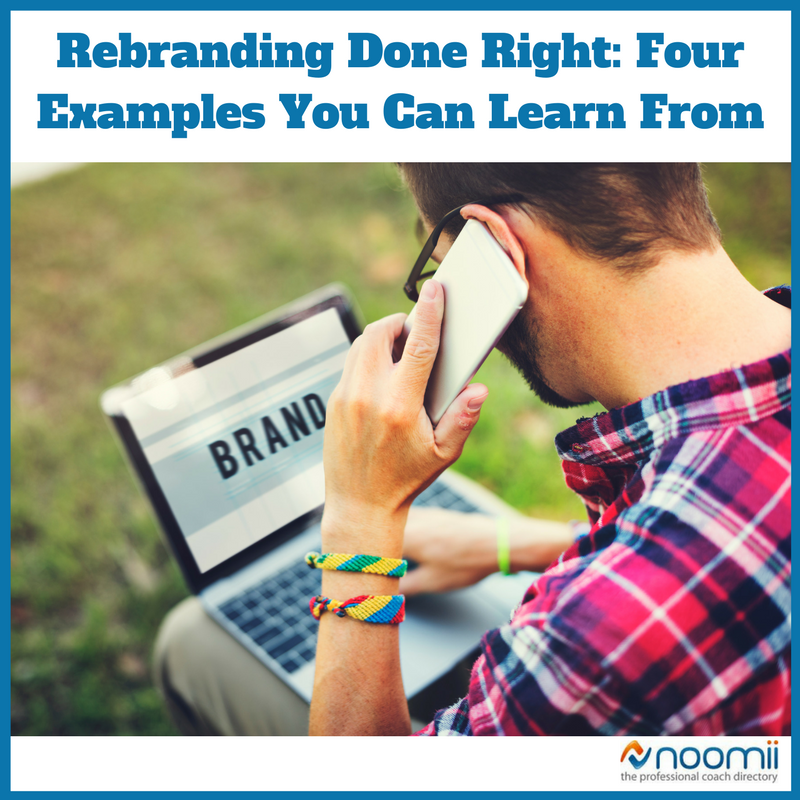 This is a guest post by Alicia Honeycutt. Want to contribute? Check out the 2017 publishing calendar.
Changing the world's perception about a well-known brand is often a humongous task that can go terribly wrong. Whether you're a small business owner or a professional interested in re-establishing your market positions, you'll have to be very careful.
A number of businesses have managed to rebrand themselves successfully. Here are their stories and the aspects of each campaign that resulted in a changed perception and a positive acceptance from the target audience. Learning from the experience of the big players on the market can teach you some really valuable lessons.
The CVS Pharmacy Rebranding Story
A pharmacy is a place where people can buy many products – medicines, vitamins, supplements and even tobacco products. CVS became the first pharmacy interested in changing this widely-accepted modus operandi. Thus, the pharmacy undertook the executive decision to discontinue the sale of cigarettes.
At the time, tobacco products accounted for four percent of the CVS sales. Regardless of this fact, CVS officials announced that the rebranding campaign would be taking place in an attempt to change the overall perception people have on pharmacies and to keep the focus on health products.
The company changed its name from the previous CVS Caremark to CVS Health. The change also saw an extensive social media marketing campaign to popularize the new image of CVS. According to marketing experts, this rebranding campaign has been the most successful popularity project that CVS has ever undertaken.
CVS proved that the brand stands for health and wellbeing. The decision to cut out an income source due to its negative effect on customers is commendable. The campaign received an overwhelmingly positive reception.
Lesson for entrepreneurs: It's very important to determine what your business stands for. Sometimes, you'll need to make a compromise with your revenue stream for the sake of standing behind your values. Even if such a move appears to be anything but profitable in the short run, it can bring the company stability and prosperity in the future.
Old Spice
This is another huge brand that has undergone a curious transformation.
Prior to 2010, Old Spice was perceived as a brand predominantly targeting older gentlemen with its products. It didn't stand out with anything impressive amid a massive competition in the sector. This is when the Old Spice management decided to carry out a thorough rebranding campaign.
These rebranding efforts resulted in a new ad that went viral quickly. Today, the clip has been seen more than 54 million times on YouTube. The new campaign promos star Isaiah Mustafa – a popular and particularly good-looking athlete. Not only that, they bring a rather unorthodox sense of humor and irrelevance to the table.
The new advertising campaigns have helped position Old Spice deodorants among the products for younger men, who're interested in being perceived as sexy and trendy. The traditional product quickly spread its appeal among a new demographic and the market position of Old Spice changed significantly as a result.
Lesson for entrepreneurs: Reaching a new demographic is possible, even if you're already well-established. You will simply have to figure out what the audience wants and how to reach the respective group of people. If you "speak their language," chances are that your campaign will go viral and the rebranding efforts will deliver the desired results.
Burberry
Burberry is an old, old brand that has more than 150 years of history under its belt. Unfortunately, few people were capable of recognizing some of the brand symbols that are so typical for this fashion house. Burberry was associated with something that hooligans would wear and sadly, the brand was destined to go into oblivion.
This is when the Burberry creative geniuses decided to carry out a thorough rebranding campaign. The campaign was a total success and today, celebrities like Kate Moss and Emma Watson can be seen wearing Burberry creations.
It all started with a product design overhaul to understand what the hip and trendy young adults of today would want to wear.
In addition, Burberry accepted new marketing trends. In the early 2000s, the brand became one of the first to embrace an elaborate website. It was still a time when many companies saw the creation of an extensive online platform as a liability rather than an asset. In addition, Burberry embraced innovative copywriting, social media marketing and even digital streaming way before their competitors came up with such campaigns.
Previously, Burberry was seen as a predominantly British brand. Today, the terms British and innovation are immediately linked to it. As a result of the intense rebranding efforts, Burberry has seen an increase in sales of 27% and total revenue of $747 million in just the third quarter of 2011.
Lesson for entrepreneurs: It's crucial to have a good idea about what your company is associated with. If necessary, do some research among your current customers and prospects. Rebranding would be the best thing to do if people are linking your brand to the wrong things. In such instances, changing your market position will pay off, even if a lot of effort is required.
McDonald's
McDonald's has undergone an intriguing transformation in an attempt to edify its previous status of an inexpensive junk food seller. The McDonald's rebranding story is another one worthy of inclusion in marketing textbooks.
The McDonald's management decided in the early 2000s that it was about time for the company to stop being perceived as the seller of cheap fast food that isn't particularly healthy. While the rebranding efforts have proven to be a success so far, they're still ongoing. This is one of the main differences between McDonald's and the previous entries in the list.
Ever since, McDonald's has started offering healthier picks into its menu. Fresh food, salads and less calorie-dense meals have become available. In addition, the company has carried out a thorough interior design haul. The McDonald's venues now appear much cleaner, modernized and chic to appeal to a younger, health-conscious crowd that will still like to buy affordable food.
There's one more serious change that McDonald has carried out in an attempt to attract another market segment. The company has gone after coffee lovers by starting to offer premium caffeinated beverages at its locations.
Many still remain critical of McDonald's and the company hasn't managed to erase its past completely. Still, the rebranding has produced positive results so far. In January 2011, the company reported a 5.3% increase in sales. Performance by segment was even more impressive – a seven percent increase was registered for European venues open for more than a year and there was a 5.2% increase in sales across Asia, the Middle East and Africa.
Lesson for entrepreneurs: The needs and desires of even the most loyal of audiences change over time. This is why you have to monitor performance and survey the preferences of your target customer. In time, chances are that you'll have to re-establish your market positions in order to gain competitive advantage. Rebranding in such instances may necessitate product or service changes.
About Alicia Clarke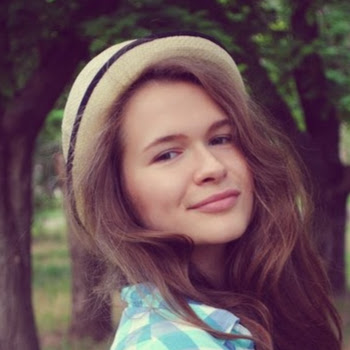 Alice Clarke is a professional content marketer and writer. Connect with Alicia on Facebook and Twitter.
Check out these related articles: