Six Tips For Creating a Website That Works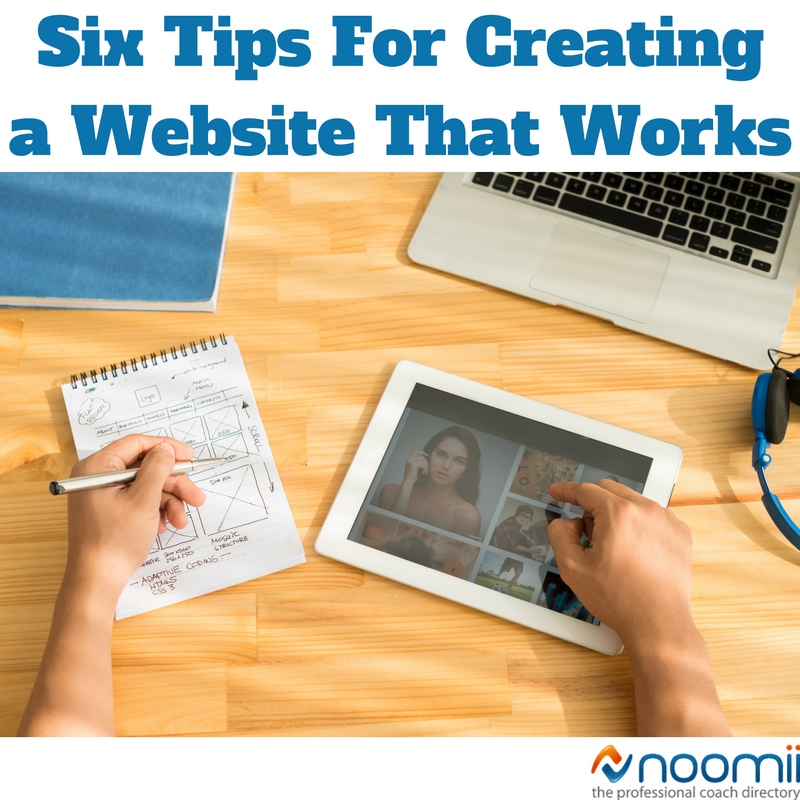 This is a guest post written by Bert Seither. Want to contribute? Check out the 2016 publishing calendar.
Having a website for your coaching business kind of goes without saying. However, is it as simple as setting up a Wordpress account, then adding your photo and some contact details?
In short, no.
Creating a website that works can be tricky if you aren't well-versed in the world of technology. What's more, the endless design options out there, although handy, can be overwhelming. You want your website to be user-friendly, be visually pleasing and clearly showcase the services you offer.
Here are six tips to help you create a website that works.
1. Form follows function
In the field of architecture, there is a common saying that "Form follows function." In other words, the form, shape and/or appearance of a thing should serve the function, purpose and/or usefulness of that thing. Design for function should be the priority, then form and not the other way around.
Many web designers have inadvertently flipped this around. In the hopes of selling the sizzle, they burn the steak. In other words, they design for form, shape and appearance, hoping that function will take care of itself. If function did simply take care of itself, this would be no problem. Sadly, this isn't the case. If you're the designer here, you'll want to identify the website's purpose, core function and nature of its use by customers before designing a single pixel.
If your site is in English, your visitors will read it from top to bottom and left to right. When they arrive on your home page, their eyes will naturally go to the top left in search of confirmation that they're in the right place. Put the most important item higher on the page, just below your header, and on the left. Then use visual hierarchy to move them through your page at the pace and in the direction you want them to go from top to bottom and left to right.
As readers scan through from top to bottom and left to right, you want them to see and read your information in a specific order. You don't want their eyes jumping around the page, landing on lots of distracting graphics and text. Position your content so that when they move through it, they'll be absorbing your information in order.
2. A visually spectacular website could be too distracting
It's what I call the "Oooh Shiny" Principle. People love shiny things. It's true in life and it's true in web design as well. If a user comes to your site but doesn't know what to do or how to do it, then your website is costing you money and wasting your time.
The first time your site visitors hit your home page, they're full of questions.
What is this site? Who runs it? How do I use this thing to get what I need from these guys without spending my whole life here? Because the human race's collective attention span shortens by the minute these days, it's important to answer these questions in the first few seconds with your site's design or risk them bouncing, which simply means you've lost them.
I recommend you stick with two main colors so as not to overwhelm the eye; however, feel free to get creative with your fonts. As long as it they are legible and are properly contrasted, custom fonts can add personality and make your site stand out from the crowd without being too visually distracting.
3. Websites with poor functionality have high bounce rates, which hurts SEO
What will happen if users don't know what to do on your website? They will bounce. High bounce rates, which hurt SEO, are a clear indication that something is wrong. Often, they are due to placing design over function.
One example of this poor form (that also happens to be a really popular design trend right now) is called the "tone on tone" style. You've likely seen it before. It's grey text on a light grey background or brown text on a tan background. It's colored type on a background that's a slightly lighter or darker version of the same color. It's low contrast and will likely annoy your visitor enough to bounce.
Using high contrast styles solves the problem. If you want the most readable text of all, go for dark text on a light background, just like back in the days of Smith-Corona typewriters and double-spaced term papers on good old typing paper. Old school.
4. If you expect readers to read all of your copy, give them a visual break
When reading online we all need a visual break from long copy. That's what white space does. As much as it pains some web designers to hear, whitespace is your friend. It is advisable to add whitespace to the left and right of your content area to give your words room to breathe. Space your lines out a bit. Add subheads to break up the text. Text on the web is easier to read when it's not quite as compact as text on the printed page.
5. Slow load times means more bounces
But where is all that slow-loading problem coming from? The answer: fancy designs. Many of those slow-loading features are simply eye-candy design. It looks good, yes, but it's dragging the entire site down with it.
A website that takes forever to load spells "BOUNCE" for the customer and for you. As we've said earlier, bounces hurt your ranking on Google and other search sites, so the faster your site goes, the more Google will like it, too. If you can speed up your website, you will rank higher.
6. Is there a middle ground?
Finding the middle ground means realizing that the person using your website is the single most important ingredient in this entire equation. Therefore, the focal point of the website's features ought to be the user. For this reason, you should design for them, not just his or her eyes, but for the assurance that this user can do what he or she wants to do on the website quickly and efficiently without confusion.
In Summary
Form follows function. Design for form before designing for appearance. Less is more, as the old saying goes. Simpler is better, both visually and functionally.
People are impatient. Load time matters. Eliminate unnecessary design features if they slow down your website, as bounces hurt your SEO and your bottom line.
Eliminate ambiguity. Remember people want simple and easy. Make the purpose of the website obvious. Users should know exactly why the site exists and the next steps of the website should be readily apparent.
There are thousands of different ways to improve your business. These are just some of the examples that we use at The Startup Expert ®. If you are interested in talking to a coach to make your business as big as you think it should be, reach out to us and schedule a free, 30 minute, no commitment, coaching call (we coach coaches) and we will help you become The Startup Expert ®.
About Bert Seither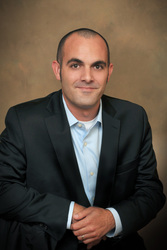 Bert Seither and The Startup Expert ®, has assisted thousands of startup and well-established small businesses with their business development needs. He's helped thousands of clients in a wide range of industries, gaining insight into a multitude of fields. He's a, certified small business coach, certified S.C.O.R.E. mentor, licensed tax preparer, author and speaker and has been featured in expert interviews on television networks ABC, NBC, and Fox.
Check out these related articles: