The Coaching Circle Just Got Better - Learn All About It!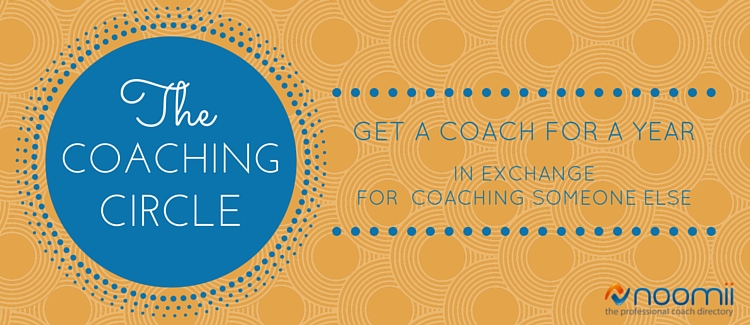 The Noomii Coaching Circle has changed for the better.
As of October 7 2015, you will no longer be able to choose from a list of coaches and clients. Instead, Noomii will match you with a coach and client based on your stated preferences. We are doing this to reduce the time it takes to do the matching, which was taking several weeks in some cases. Now that Noomii is doing the matching, we expect that you will be matched within 1 to 3 business days in most cases.
Over $5000 of coaching included in the price of Noomii
What would it cost to hire a coach for a year? The average coach charges between $300 and $500 per month, so you're looking at $3500 to $6000 per year. With the Noomii Coaching Circle, you can get a coach in exchange for coaching someone else. Therefore, the only added cost (above the cost of a Noomii membership) is your time.
That's an extra $5000 worth of value for less than $400.
If you are a paid Noomii member, check out the new and improved Coaching Circle now.
If you are on the free plan, upgrade today.
Get a rich coaching experience
The other added benefit of the Coaching Circle is that you get to experience a variety of coaches. We recommend that you switch coaches every three months to help improve your own coaching skills and to keep the coaching fresh.
For more information, read the updated Coaching Circle FAQs.