What Do Your Clients Want To Know? 5 Tools To Decide What To Blog About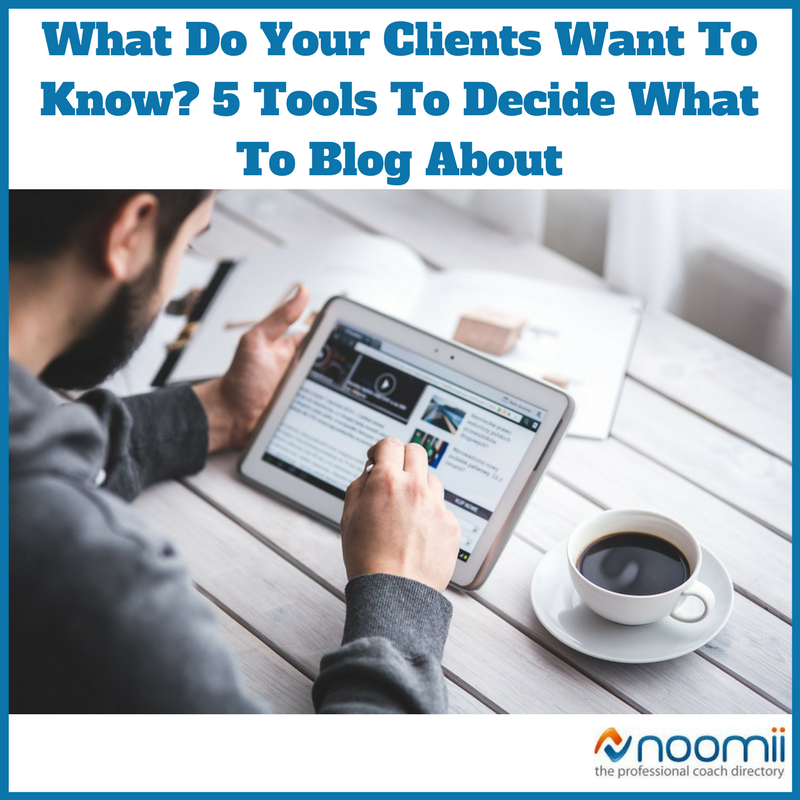 This is a guest post by Kayla Matthews. Want to contribute? Check out the 2017 publishing calendar.
Blogs have become a tried and true way of informing and interacting with potential clients, but the content needs to be interesting. You want to get readers to actually read the content rather than skim it for 10 seconds before moving on.
That's why selecting the right content for your audience is key. You want to deliver information on topics they want to know about with the hope of getting them to come back for more. So, how do you choose what to write about? Which keywords do you need to include?
Here are five quick tips and tools you can use to help you decide what to blog about for your clients:
1. Brainstorming
This is a decidedly old-school way to come up with ideas, but it works. Invest the time, even if it's 15 or 20 minutes, to seriously think about topics that may interest your audience. There is no such thing as too many ideas, so involve as many people in your brainstorming process as you can.
The process of brainstorming is relatively straightforward, but there are some methods and techniques you can use to get the most out of your session. Try a few different methods and keep track of the results to determine the process that's best for you going forward.
2. Social media
Whether it's Facebook, Twitter, LinkedIn or any other platform of choice, social media is the bedrock of tons of online activity these days. One way to harness it to help you come up with blog ideas is to build out a social community among your target audience.
It's a good way to share content and follow trends and, for these purposes, you can use it to see which topics your audience is most interested in. Analyze posts and comments from your community and try to work any common themes you come across into your blog content.
3. Data
Never in our history has there been more data available than there is now and it's your job to utilize it to your advantage. Use first-, second- and third-party data to track the behavior and interests of your target audience, then tailor your content based on what you learn.
Data analytics can be very thorough and intense, but it could be as simple as tracking which blog posts bring in the kind of readers you're looking for. If posts on specific topics consistently perform better, make sure to give your audience more of what they want.
4. Content calendar
In the editorial world, content calendars are a common tool used to plan editorial strategy over the course of a given week, month or year. Your blog should be no different.
When you put together an editorial or content calendar for your blog, focus on events or themes that pop up throughout the year to help you generate ideas. For example, when planning content for September you may want to consider topics related to things such as the end of summer or back-to-school. In November and December, include more holiday-related content.
Keep in mind that content calendars are only an outline to help guide you throughout the year. You will still want to regularly include current and trending content based on popular topics of the moment.
5. Other blogs
You yourself are a blog reader, so you know the topics and techniques that grab your interest the most. You don't want to blatantly rip off content from other blogs, but there is nothing wrong with emulating those that you find effective.
Take a look at your favorite blogs for career and lifestyle topics and ask yourself what makes each of them work. Then, do your best to work those elements into your own blog.
While starting and maintaining a blog is a great way to engage your clients, choosing things to write about can be a pain.
If you find yourself in a content rut, use these five tools to help get the blog ideas flowing again.
About Kayla Matthews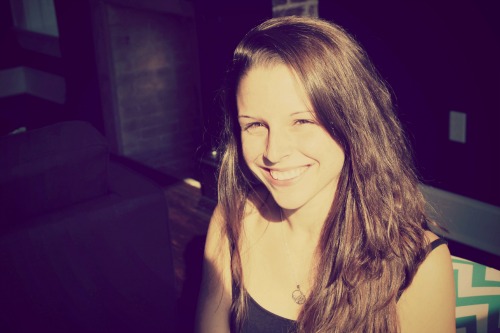 Kayla Matthews is a personal development enthusiast and
productivity blogger
. In addition to writing for the Noomii, Kayla also writes for The Daily Muse, The Chicago Tribune and The Huffington Post.
Check out these related articles: