How to Write Fantastic Content and Get More Coaching Clients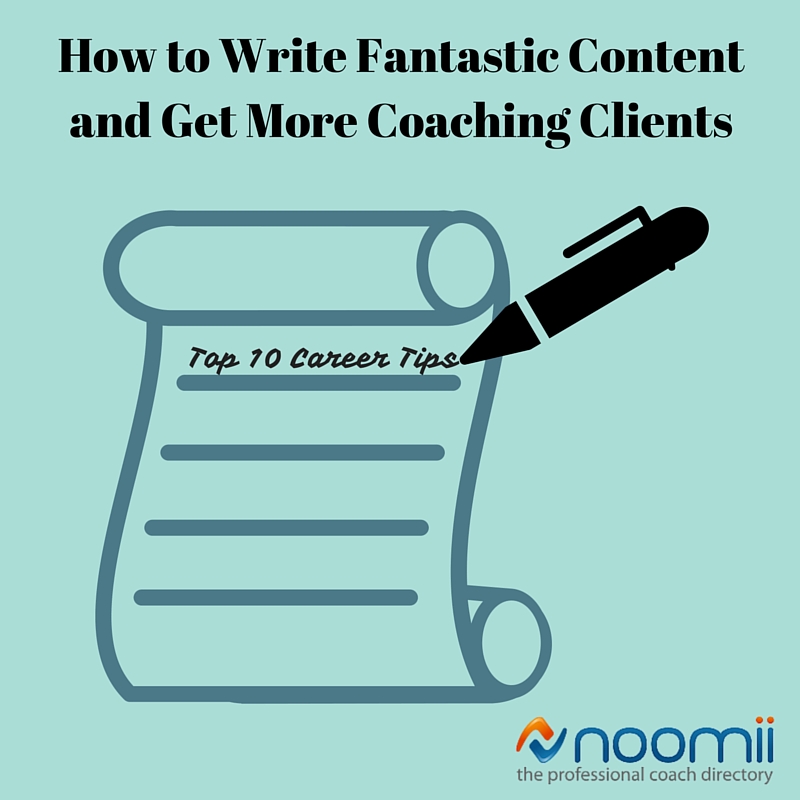 This is a guest blog post written by Kim Giles. Want to contribute? Check out the 2016 publishing calendar.
The key to getting more clients lies in sharing your brilliance with the world. That is, in the end, what clients buy is YOU and what's in your head. In my last post I explained why content marketing is such a big win for coaches because it gives prospective clients a taste of what you offer. In this post I'll share some tricks and tips for creating amazing content that really sells.
Quality matters
The first thing you have to know is quality matters. The more amazing, useful, interesting and groundbreaking your content is, the more readers will become loyal ambassadors, fans and advocates, who will help you get more business.
Joe Pulizzi, author of the book "Get Content, Get Customers" says, "The one who has the more engaging content wins, because frequent and regular contact builds a relationship." People hire and buy from the coaches they know, like and trust. Great content published on a regular basis lets large groups of people get to know you, decide they like you and learn to trust you - it creates a relationship, which is what closes a coaching contract.
The other fantastic thing about content marketing is that it lasts forever. It is out there online speaking for you 24/7 for the rest of your life. It is the gift that keeps on giving. But because of this, it is also really important to do it right, so make sure you know who you are and have a clear brand, message and voice before you start. Here are some suggestions for creating killer content that sells.
Knowing and understanding your niche
Know your niche, define your target audience and choose your core message before you start creating content. This way everything you produce will be consistent and targeted at the right people. This can be a time-consuming process, but it's well worth it. I encourage my coaches to narrow their niche down until it fits one specific person. Then keep that person in mind while they write each article or post. Make sure everything you create would attract and interest that person.
Interview your niche. Once you know who your perfect client is (ie. business executives in their 40's who are stressed, unfulfilled and unhappy in the Denver area) I recommend you interview a bunch of them. Find some who are struggling and interview them in-depth about their struggles, challenges and pains. Ask them what they wish was different and what they wish they knew or had. Then, find a few who are doing great and interview them about their success, what works for them, and what their secrets are. This can be some of your most valuable marketing information.
Create a marketing language bank
Take everything you learn from your niche interviews and start a marketing language bank. This is a detailed list of all the struggles, problems, challenges and pains your niche faces, along with the solutions you offer to go with each one. Write the pains many different ways as positives, negatives, questions and statements.
Keep all these ideas in one place as your language bank. Constantly add to this as you research online for ideas, resources, tips and tricks for your niche. I have many files full of articles and posts, memes, videos and podcasts directed at my niche (created by other people) and I am always researching fresh ideas which would serve my perfect client. If you are going to create enough content to make a splash online, you are going to need lots of water (ideas) to work with. Never plagiarize another person's work, but you can gather general ideas and add your own unique twists and perspectives. Keep adding to this list of ideas weekly.
Keep an ongoing list of article or post topics and add to it daily. This could be part of your language bank, though I keep mine on my phone because inspiration can strike anywhere. I am in research mode all the time. After every coaching session I think about what I did with that person that would make a great article topic. Be careful to never share client information, but use the general topics, questions, tools and skills to create meaty, useful content. Also watch the news, Facebook and Twitter to be up on what topics are trending. Add these to your topics list. You get more likes and shares when your content relates to what's happening in the world.
Share valuable information
Make sure every post or article has useful information - ideas that are so valuable people would pay for them. This let's you know you are delivering real value and this will pay off. Useful content is how you get thousands of fans who would recommend you to everyone they know. Don't worry about giving away too much of your secret sauce. I promise, no one learns enough from reading your stuff that they don't still need personal coaching with you. The magic of coaching is the accountability to work on the material in a way they won't do on their own.
Create an editorial calendar
Create an editorial calendar and commit to it. I publish articles/blog posts on Tuesdays and Sundays, I publish a YouTube video each Monday and a Podcast every Thursday. I stick to this schedule because I know it drives my business and keeps my phone ringing. Figure out a schedule you can commit to and do it. My schedule might be a little much for you just starting out, but do try to post even one article or video a week if your schedule permits. It's about quality and consistency, more than quantity.
Choose the right length
Experts say shorter is sweeter. These days most people read everything on their phones or tablets, so it makes sense to write shorter content. Many people won't read anything over 800 words long on their phone, but I'll warn you, it's much more difficult to write a short piece than a long one. You will have to practice saying things in a succinct way and cut out all the unnecessary words (I will give some tips on this further down in this article). Or you can take a long piece and break it into a series of shorter ones if there is too much information that can't be cut out.
Conversely, some experts believe longer, well-written, value-packed posts do better and make you stand out from all the many short-form writers. In a longer piece you can deliver more meat and potatoes, research and tools. This could prove that you really know what you are talking about. Just make sure your article is long because it's packed with value, not because you say things with too much fluff. Fluff does not win.
Ultimately, there are pros and cons for writing both long and short content. My advice would be, write it for what it's worth. Some content requires a lot more detail, which other content can be short and sweet. You can experiement with both and see what seems to work best with your target audience.
Keep the goal of your post in mind
Before you start writing a piece make sure you have a specific goal defined. This goal may make a good working title to keep you on target. Before I start writing anything I ask myself these three questions from the book "Content Rules" by Handley and Chapman:
Why am I creating this content?
Who is the audience?
What do I want this content to achieve?
Having these defined keeps me on track during the writing process. Make sure you don't stray from the main idea and always deliver what you promise.
Be yourself in your writing
Don't use big words to impress people with your vocabulary and verboseness. People want to hear from a real person who speaks their language. Write in a conversational way with personality and real empathy for their situation. Be yourself, find your unique voice and don't try to write like anyone else. But make sure you use good grammar, spelling and punctuation. Use examples, stories and social proof that what you recommending is the real deal. Show them how to use the ideas your= present and why they work. Stories also pull people in, just don't make them too long or readers get impatient.
And on the same note, don't make the article or post all about you. Keep in mind the readers only care about your experiences as far as they relate to them. They want to read ideas, tips and tricks that will improve their lives - they don't really care about you. (If you have an inspiring, emotion grabbing story share it, just make sure you relate it back to the reader and why it should matter to them).
Shake things up a little
Don't be afraid to be a disruptor and cause a little controversy. Original, thoughtful, interesting ideas spark conversations, as well as shares, likes and comments. Some of my most hit articles have been the ones that scared me most to publish. Go for controversy and don't let the naysayers and critics get you down. If the comments bother you, don't read them. Write from your heart and don't attach your value to the work. You still have the same intrinsic value no matter how well recieved your content is, and any attention is better than none. (Having said that, try not to offend.)
Start off strong
Make the first sentence of every article or post powerful and engaging. If it doesn't grab the reader they won't keep reading. This is where you might want to use controversy or say something unexpected. You have 3 seconds to convince them with this one sentence that it's worth their time. Run some first sentence ideas past some people and ask which interests them most.
You'll also want to make sure you have a rock solid, amazing and compelling title. The title is what determines whether anyone even sees what you wrote. Some experts say you should spend as much time choosing a title as you do writing the article. I have a bunch of great research on choosing a perfect title on my website.
Seek inspiration
If you start running out of topic ideas you can read some new books, attend seminars, read other blogs or bring in other authors to collaborate or co-write with you. You can also interview experts, leaders, authors or speakers. You often get more hits with collaborative content because the other person will help promote the piece to their fans. I've written many great book reviews and had the authors themselves share my article.
And when in doubt, turn to listicles. Readers love articles or posts that use numbers such as "10 best ways to improve your marriage" or "6 tips for parenting an energetic child." These articles or posts often get more hits because they are easy to skim.
The most valuable content is usable content. Readers love techniques, tips, tricks, hacks and suggestions that they can implement and use immediately. If you consistently produce this kind of content your readers won't want to miss a single post.
Refine your message
After you get your article done, go through it and start cutting everything that doesn't need to be there. This includes run-on sentences, wordy sections and the overuse of the words "that" and "really". Read each sentence and if it makes sense without the word "that" or "really" in it, it should be cut. Those words are unnecessary. I think this is the best advice in this article and will make your writing much more professional. I guarantee you are using too many words and will find there is a shorter way to say the same thing. It's also a good idea to have another person copy edit or at least read through your content before publishing it. You can read and re-read the same section and miss that typo every time, so get another set of eyes and use your spell check.
Practice makes perfect
Now that I've taught you the basics, remember the only way to get good at something is practice, practice, practice.
You can't wait until you are good at it to start writing. You must let yourself be bad at it, but improving a little each time -- that is how any learning curve works. I go back and read my first articles now and I'm horrified at how awful they are, but they still got published, I still got clients from them, and (most importantly) I got better and better at writing because I kept at it.
Start with my first four steps and define your niche and focus. Do some research and start a list of topics, then pick one and jump in. Start writing and in my next post I'll share the secret to getting hot leads from every article or post.
About Kim Giles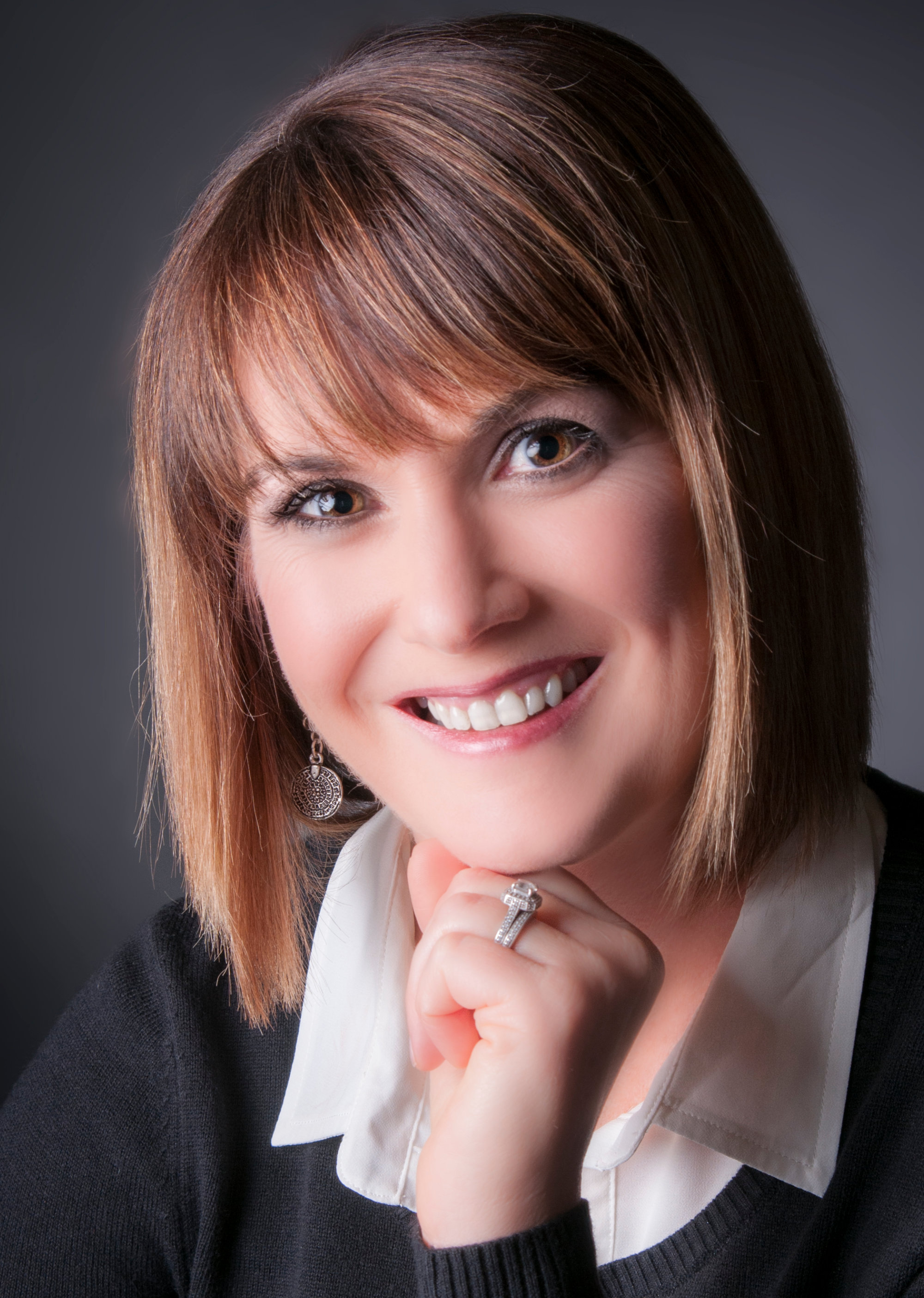 Kimberly Giles is the CEO and founder of The Claritypoint Coaching Academy. She is a successful and popular executive coach, master trainer, author and speaker. She is the author of the book Choosing Clarity: The Path to Fearlessness and is an expert in simple psychology and human behavior.
Check out these related articles: