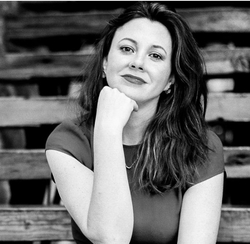 Paula Castillo

Washington, District of Columbia
Life Coach, Career Coach, Leadership Coach
MS, ACC, Mindfulness Wellness and Somatic Coach, Gallup Strengths Coach
Discover your passion and purpose. I help clients like you find your true path in life and your career by combining traditional and holistic coaching methods.
Details

Washington, District of Columbia 20002

(202) 656-7450

Send Message
Visit Website
Hourly Rate: $95 to $125 US Dollars
Gender: Female
Training: Gallup, Mindfulness Coaching School
About Me
Are you feeling stuck and unfulfilled in your career or curious about your life purpose? As someone who has personally pivoted careers from data analyst to coaching, I understand the struggle of finding your true calling.
As a certified Mindfulness Wellness and Somatic Coach and Gallup Strengths Coach, I provide support to uncover your unique gifts and passions so you can find work that is exciting, meaningful, and connected to your life.
Combining traditional coaching tools like Gallup CliftonStrengths with a holistic approach including mindfulness and yoga, we'll create a roadmap to transform your life.
Don't wait to discover your path. Book your free call with me now to start your journey.
Certifications: ACC with the International Coaching Federation, Yoga Instructor (RYT-200), Mindfulness Wellness and Somatic Coach, Gallup CliftonStrengths Coach, Vocational and Purpose Coach, Science of Happiness at Work.
Reviews
11 reviews (5.0)
Paula is wonderful!!!. I was miserable at my old job. I didn't know whether to leave right away or to keep working while searching for a new job. I also didn't know what I wanted my new job to be, but I knew I wanted a change. From the very first call, Paula was able to make me feel comfortable and used different tools to help me realize what to do. This ranged from mindfulness to a variety of assessments and tools to make sure that I was confident each decision I had to make and to know the perfect job when I found it. I am 4 months into my new job and so happy. I would not be where I am without her helping to guide me through the decision making process and for all of the tools she used. She even knew when it was time for me to take a break from meeting with her to just take time for myself and stop thinking about the search, which was a huge help too. Highly recommend her as a coach!!

Matt B
Overall, you've helped me with dealing with myself and gotten me to a point of good mental health. I'd recommend you to others.

Moses Nyirinkindi
I learned something new about myself in every coaching session with Paula. She is an expert listener with great insight, and she asks powerful questions that generate the kind of aha moments that will give you chills! Through coaching with Paula, I have gained a fresh self-awareness that will help me move forward in a way that better aligns with my strengths, values, and desires. I encourage anyone who wants to understand themselves better and create clarity for a meaningful future to schedule a consultation with Paula. You will not be disappointed!

Tracy Baranauskas
Working with Paula has been transformational. Before finding Paula, I was having a lot of trouble connecting to myself, and finding both clarity and peace in my life. I was experiencing a lot of overwhelm and stress but didn't know how to fix it. Through working with Paula, I discovered deep-set beliefs that had been holding me back, and found the most amazing and empowering ways to connect to myself! The result? I felt massively less overwhelmed and more peaceful and content within myself. Thank you Paula!

Mabel Bachini
Paula is a delight to work with. She is compassionate, insightful, and a deep listener. She has helped me work through several issues that were limiting my outlook and perspective. Paula is kind and trustworthy. She asks wonderful questions that help me focus on the real issues. I would highly recommend Paula and I am grateful to continue working with her...I am better, stronger, happier for it.

Lara Abreu
Paula was amazing at helping me navigate and realize what I wanted my new business to look like. She helped to get in touch with my dream, my ideas and what was important to me in my business and in my life. I highly recommend Paula to anyone looking to move forward in any area of their life.

Laura Lamp
I usually think that I have been there done that when I think of coaching and self improvement activities. I was gratefully surprised on how our first session with Paula went and decided to go for seven session package. I can say that our process was magical, and even though it felt as we were tackling issues on the go as they presented themselves before each session, at the end we understood how the pieces of the puzzle came together. At the end, I managed to change perspective on issues that I had been struggling for years if not for decades, and as I changed my perspective, miracles happened and things got resolved. I really liked working with Paula and found our sessions very practical, concrete, yet profound and life changing.

Claudia S
I worked with Paula for about three months and on each session her ability to provide insight and mobilize energy within our fields was apparent. I appreciated her perspective and the way she resonated with ones words and I can really say after the work that the objectives I had for pursuing a coaching were met and that I got to experience the magic that surrounds us on a day-to-day basis if we are open to it. Other take-aways that have helped me a lot in my path were powerful mindfulness techniques. Her empathy and professionalism were also aspects that made my experience a very nurturing one. I'm very glad about this choice!!

Sofia
At the beginning of this whole experience, I had already been introduced to mindfulness through various casual conversations with Paula, and although I had recognized the obstacles I had to work on, I felt blocked and completely lost on where to start. Paula made me feel so comfortable and was super opened to hear the reasons why I had recognized my obstacle but was dreading working on it. Thanks to her coaching and the various tools she provided in each session, I started to slowly release some of the pressure I was putting around my obstacles and myself. After applying all the tools I was provided with, I am seeing a difference in my attitude towards this issue and feel empowered and educated to tackling any other that may come my way.

Sara
I really loved my sessions with Paula! She has a really kind and gentle energy. Paula helped me gain clarity over some issues that were blocking me from moving forward in my business and personal life. She is really perceptive and intuitive and she was a great match for me. I totally recommend her, she is such a gifted coach!

Maria Nikolakakou
Paula is such a natural at this work. Within our 5 weeks together, I transformed so much that I feel like I've done 6 months of work. I attracted more clients, a potential partner and greater confidence as we tackled my limiting beliefs. We really got to the core of the issue and I was able to develop the tools needed to handle challenging situations on my own. Paula is more than just a teacher- she's a loving friend. If you're ready to change your life and feel supported every step of the way, work with her!

Courtney M