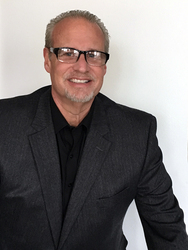 Brad Stevenson

Albuquerque, New Mexico
Relationship Coach, Life Coach, Christian Coach
Brad Stevenson PPDS
YOU have the courage and desire to break through personal barriers, to question societal or cultural norms, to get in touch with your true passion and purpose, and to boldly create a life of legacy.
Details

Albuquerque, New Mexico 87123
Hourly Rate: $80 to $1,000 US Dollars
Gender: Male
About Me
Brad Stevenson, Unconventional Warrior, Guide, Educator. Trailblazer in the field of personal development.
Committed to Saving Relationships. All Types.
He brings a refreshing and dynamic perspective to understanding brain development and helps you harness that knowledge for personal and sustainable transformation.
Parent with a Purpose! Are you a husband/wife . . . father/mother? He is a master at illuminating repetitive patterns of ineffective communication and relationship styles inherited before our Wise Mind was functional. Yes, we've all been there.
Brad guides and empowers you to create the kind of family relationships that you dream of, to ultimately teach and model healthy interpersonal and relational skills that will impact your children and your future generations.
As former co-founder of the THANKS Program and Pathfinder's Program for men, Brad has facilitated hundreds of men's groups and has worked with thousands of men and women, both personally and professionally.
Challenge, loss, and even tragedy, can be catalysts for the development of insight, awareness, new strengths, compassion, and wisdom.
Call. Email. Text. Let's Disrupt YOUR Paradigm.
Reviews
13 reviews (5.0)
Brad bring a level of understanding to the personal development business that few have. His deep insights to the whys and hows of personal performance can provide some of those real ah-ha moments! Share some time with Brad and he can cut through to the core of the issue.

Mike Kalus, General Mgr, Intel
When I first met with Brad, I immediately knew that he was 'not your average guy'. If you are looking to work with someone who truly wants the best for you, then contact Brad today! It is a joy to tap into his vast knowledge and refreshing to be around such a positive person. I highly recommend Brad Stevenson.

Donna Barney Secretary/Treasurer at Orbisonia Borough
I've worked with Brad on the leadership team of the Ambassador Committee of the Greater Albuquerque Chamber of Commerce. Brad really understands the needs of businesses and how to gain acceptance of a corporate mission by the employees and customers. Brad has demonstrated his skills at helping organizations identify benefit oriented outcomes rather than just rules based outcomes. I'd recommend you allow his organization to improve the customer and organization centric interpersonal skills of your company

Wayne Story Small Business Marketing Author, Coach & Consultant at MarketingStrategiesRx.com
I would like to recommend Brad as a human being who walks through the world walking his talk. I have enjoyed my interactions with Brad because he is willing to show his vulnerability, willing to share his knowledge, and willing to genuinely help those around him. Brad is a very special person who does very special work helping people!

Melanie Parish, MCC Executive Coach & Organizational Strategist
Brad is the most loyal and dedicated person I know. If you want something done, give it to Brad and it will be done right the first time.

John Foster, MBA Free Enterprise Proponent and Business Development Architect
I've had the privilege of working with very high caliber people throughout my career. During that span, rarely have I found a business/life coach that embodies the qualities and principals taught. Brad, however, is such a person. This fact is represented in the quality of his work. It is illustrated through the respect and admiration of his peers. Brad embodies the ethics, honesty and knowledge that has and will continue to set him apart in his career and within his life.

Jannette Dudley Owner, J Dudley & Associates, LLC
I don't think you could find a more personable, attentive, and generous person than Brad. These characteristics combined with his knowledge of people make him what people should be looking for in a personal and business improvement coach

Dave Wellington, Marketing Entrepreneur
I have know Brad Stevenson from The THANKS Program for quite some time. I have come to find that Brad is a genuine hearted person who is willing to go above and beyond to help people not only on a professional level, but a personal level. He always has great advise that tends to ground a person, making them focus on what is really important in life.

Bernice Gentry, Mortgage Consultant at Legacy Mortgage
Brad is an excellent person of Integrity with a wealth of experience and knowledge! He is selfless in his pursuit of making the world a better place helping people achieve ultimate transformation! I highly recommend him!

Maria Vega, Digital Marketing Consultant
Brad is amazing! Just following a few simple no brainer ideas that he gave me has changed my attitude and outlook. If you dont know Brad you are going to miss something. I recommend you talk to him and learn about what he does. Just Amazing!

Justin Zoladz, Territory Manager at Liberty Mutual
Brad and his business partner founded "Mythic Men"; a men's group, based on their work with Brad's "T.H.A.N.K.S." program. I have had the privilege of being in the "Alpha" group. Having a place were men can take down the barriers, leave the bravado and brig ado at the door, makes a huge difference in not only my life, but my family's and associates as well.

Bruce Byers, Director at Del Sol Spiritual Center
Titan. Modern Knight. Mentor. Teacher. Brad is one of the few unique people in your life that will make a real difference everyday. His presence is powerful yet undeniably giving. His concern is your betterment and learning to overcome obstacles while obliterating all expectations. Force Multiplier.

Andres Lazo, Defense Comptrollership Program (DCP) Military Veteran at Syracuse University
I have worked with many coaches throughout the past and I can say without a hesitation, that Brad is the very best....Top 3 in the country!! Just ask me a I will be happy to share what he his done for me and my entire family!

Greg, Turn-around Specialist, Seattle WA
The Smart Way To Find A Coach

1 Describe Your Goals

2 Get Matched

3 Free Consultations
Find My Ideal Coach Now