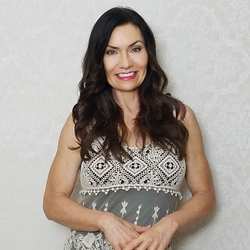 Sharon Lee

Littleton, Colorado
Performance Coach, Entrepreneurship Coach, Business Coach
Intl. Performance Coach, Business Coach & Entrepreneurship Coach - Strategic Interventionist, NLP, Author & Founder of "The Daily Shift".
I coach executives and leaders to create successful careers and PROFITABLE businesses with CLARITY, strategies, and a plan to turn PASSION into ACTION. Get on the fast track to RESULTS!
Details

Littleton, Colorado 80123

480-351-9116

Send Message
Visit Website
Gender: Female
Training: Robbins Madanes Training
About Me
As a global high-performance coach and business coach, I help my clients become the successes they want to be through strategies, habits, mindset, and personal development to COMPLETELY transform their lives, businesses, and careers.
Are you ready to take control of your life and settle into greater financial success and leadership? Are you ready to begin pursuing your dreams and reaching your goals? Then you're in the right place!
I help my clients 10X their goals, transition into new careers, start or build businesses, stop procrastination, build confidence, reduce stress, fear, and overwhelm so they can create passionate lives making more money. What my clients experience is: new leadership roles, business GROWTH, career advancement, more certainty, accountability, and absolute RESULTS.
When you work with me, you'll benefit from my consultant/coach style. We don't spend countless hours in talk therapy. My unique "Ascension Method" helps to create transformation and success with my clients in all areas of their life.
As an entrepreneur myself for nearly three decades, I am knowledgeable in all facets of leadership transition and business growth including business planning and structure, marketing, interpersonal relationships with staff as well as sales.
Your goals are closer than you think and my job is to help you reach that next-level version of yourself that expands to reach your goals.
My first company grew to half a million dollars in the first year but I didn't always have that success. I burned out and ended up in the hospital. I know what it's about to throw yourself into your passion and deal with stress. My relationships struggled and I felt like I let them down. This isn't a reality that you have to live. I've seen this countless times with my own clients too.
If you're ready to work with a coach who can show you step by step how to set, and achieve your goals and ultimately change your life forever then I invite you to a free consultation.
Reviews
15 reviews (5.0)
In the 4 months I worked with Sharon, in addition to all the tasks I accomplished, she helped me tremendously in building a foundation for future success. My goal at the onset was to hire an employee and begin a marketing campaign. I accomplished this goal but more importantly she helped me identify and gave me tools to work through the limiting beliefs that were holding me back. She also helped me with establishing a system to consistently complete the tasks that will lead to my success. We all know consistency is key. I loved that throughout the process we worked on taking perspective on whats important in life so that I prioritize building a life full of the things that actually bring me joy, not just a life with lots of money. To this end, among other things, we prioritized improving my relationship with my partner. The most impactful tool I gained was how to manage my thoughts since they influence my feelings and behavior. I was aware of this connection prior to our coaching. What Sharon did was give me a simple tool to raise my awareness of these unhelpful thoughts and to replace them with helpful (and factual) thoughts. It might very well be the key to my success. Before working with Sharon, I sacrificed spending time with my partner, family, and friends to work long hours with disproportionate gains to show for them. Since working with Sharon, I am prioritizing the areas of my life that bring me joy (time with family and friends) and I am laser focused on accomplishing my career goals, which has allowed me to move swiftly towards my goals while working less hours. If you are ready to take an honest look at your mental habits and actions and commit to using the tools Sharon provides, you will take giant leaps toward your goals. I will absolutely work with Sharon again. Moving forward this will be part of my annual budget. Thanks Sharon!

Anan Smith
I can't say enough good things about working with Sharon. I truly believe this coaching experience will change my life. I started out frustrated - I didn't have clarity on what I wanted to do in my career and felt blocked from inspiration. I was also somewhat skeptical, but I knew that my old way of thinking was not working and so I decided to trust the process. Sharon offers a combination of warmth, support, insight, and honest feedback that helped me to see some of my thought habits in a new life and feel motivated to think differently. She knows when to challenge you and when to offer encouragement. I have much more clarity, confidence, and excitement about my future career now. I also have some new mental habits that I will keep practicing to live a more confident and aligned life from now on. Career coaching with Sharon is an investment in yourself and your future. The investment was definitely worth it for me!

Alison
Sharon has been an incredible help with creating direction and clarity on how I want my business to grow, how I want to grow as a CEO, and how to prioritize my self-care. She really helped me understand the value of taking care of myself, which was a major struggle that was holding not only myself back, but the growth of my business back. She not only provided coaching sessions but gave me meaningful work to do in between sessions to dive deeper into why I was doing what I was doing and to discover my true desires for my life and business. I highly recommend Sharon for anyone in a leadership role that needs to create clear direction in their business and personal self-growth.

Megan
Sharon is a wonderful person to work with. She helped me grow as a professional but more importantly as a person. Shaton gave me a transformative experience that has reinvigorated my passion for life and business. If you are struggling or feel like your life is stuck in a rut, stop waiting and call Sharon.

James Marrugo
Sharon Lee is an amazing business, life, and mindset coach. Why? Because shes created an extraordinary life for herself and her family, is a resourceful business person herself, and understands the function of positive attitudes and beliefs when it comes to success. I am happy to say that Sharon helped me to with all facets of establishing my businessfrom naming and registering it with the state, to developing business and marketing plans, and social media and networking strategies, to working through the obstacles that came up along the way. She also helped me conceptualize my ideal client, and to fashion my marketing message and materials to that client. Sharon listens deeply and understands what it is to be a woman in business. For that reason, she was incredibly helpful to me as I navigated the challenges that surfaced as I established mine. I not only felt heard and understood by her, but also helped by her ability to see and shift my sometimes-limiting mindset. When I felt overwhelmed, she helped me break down large tasks into smaller doable chunks, and was always insightful and encouraging along the way. Im very grateful to have been able to work with Sharon, who was consistently supportive while challenging me to do my very best. I highly recommend her to anyone who could use support and direction while designing and establishing their business. Shes fun and knowledgeable and supportive, and youll be seen and heard from someone who understands people and business, and the work involved in establishing ones own.

T. WBB
I have absolute gratitude, admiration and respect to Sharon. She is not only a very experienced and knowledgeable coach, but also an incredible human being that can help you achieve anything you want on your personal life or on your business goals. She is an expert in mindset but also in strategic planning and is able to help you scale your business and your life to a whole different level. I've met Sharon through Facebook (a post that showed up on my wall), started following her and reading her honest shared content that resonated with me until I decided to take action and hired her to help me as my personal and business coach. Forever gratiful and will continue to work with her to elevate myself and achieve my next levels in life!

Fabiana Estrela
I had the privilege to work with Sharon of Fearless Pursuits, after all she's selective in the best sense about her clients. Her firece passion and strong willed determination to bust through blocks and coach people to step into their next level comes from such a deep love of people. Sharon genuinely cares for her clients. her new friends and those looking to find a solution to their life and business past programming/unfulfilling patterns and get them as quickly and efficiently to results. I mean her mindset work is beyond amazing and it matches all she is- Amazing.

Monica Heiz
I couldn't be more grateful for Sharon! She's helped grow personally and professionally. She's very kind, a great listener, knowledgeable - she really knows her stuff! and always willing to help! She truly is an amazing life and business coach! Thank you for being you, Sharon!

Jeanne Fabrigar
I have been working with Miss Sharon for about a year now. With her awesome knowledge and skills, my MINDSET is shifting from all the negative self doubt to one of more positivity and belief in myself. She has wonderful sustainable plans of action she always leaves you with and my Facebook groups have grown by following her steps. She is full of positivity and believes in her clients. She is always there when I need her, whether personal or business wise. She responds rather quickly for as busy as she is. She is one of my best cheerleaders, thank I thank GOD for everyday.

Lorie Radabaugh
Working with Sharon has been such an eye-opening experience! Sharon knows so much about building a coaching practice and really optimising all of our actions so that they yield the results we want! I was amazed by how much I didn't know with regards to social media marketing and even just little tips that help could help propel my business to the next level. One of the things that I loved about Sharon was that she was so down to earth and always shared the most effective strategies and ways to move forward. One of the things that I had really struggled with was creating a website. Working with Sharon, I was amazed to learn that creating my website really wasn't a priority and that there were so many other, easier, and faster ways for me to start sharing my message with the world. When I took this advice on board, I was finally able to move forward with my business. Sharon's keen and clear insight into the power of our messaging was another amazing asset as we worked together to refine and distill the essence of my brand. Working with Sharon has taught me so much, and I am so grateful for her dedication and guidance as we began to build my business. She has given me so many useful strategies and systems - as well as ways to work on my mindset - that I'm sure I'll be using forever! Thank you, Sharon!

Emma G.
Allowing myself to be coached by Sharon was one of the best business decisions I've ever made." When I first started, I did not have the confidence to truly own who I was as a Certified Financial Education Instructor. She challenged me each week to be bold in my offerings and to get rid of the fear I had of being "seen". Each session left me feeling encouraged, excited, and motivated to continue on with my business plans. I had many "firsts" with Sharon..my first successful webinar including the pitch, my first Facebook Live, and my first successful course launch. Sharon has a way of meeting you where you are and supporting you as she's pushes you to where you need to be. I promise you, I would not be where I am today without her wisdom, support and guidance. If you're looking to take your business to the next level, don't hesitate to make the investment in not only your business, but yourself. My life has truly been changed for the better and for that I am SO grateful.

Patrenia D
I started working with Sharon because I knew I was missing one specific piece in my business and I couldn't quite pinpoint it. During our time together she always went above and beyond my expectations, providing not only mindset tricks and new perspectives, but also usable organizational resources which helped clear up a lot of confusion. I'm thrilled we were able to work together and I would definitely recommend her for anyone who is looking to dive deep into understanding what's holding them back in business. I truly appreciate our time together.

Desiree W.
I can truly say this is an amazing coarse! I changed so much, mostly I became a leader in my own business. I changed from needing customers to knowing that I offer value.

Maude M
I loved the sales training and money mindset the best and understanding how to go deeper into asking questions while on the sales call was key for me! It's a whole range of important topics needed to successfully launch, grow and scale online. I also loved how you started with the foundation of health in the mind and body as #1 ground work.

Meredith W
I think you're a great coach. You have really keen insight. I most liked the mindset work and Journaling assignments. You have a way of going deeper and digging into and unraveling what we don't see ourselves.

Takia H