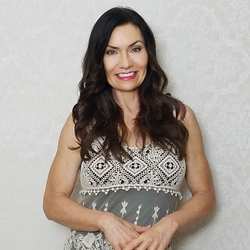 Sharon Lee

Aurora, Colorado
Performance Coach, Entrepreneurship Coach, Life Coach
NLP
I help my clients 10X their goals and start or build businesses, stop procrastination, build confidence, reduce stress, fear and overwhelm so they can create passionate lives making more money.
About Me
I've been a coach for 7 years and feel passionate about helping my clients live better lives through the freedom of entrepreneurship. I am a master life coach, NLP certified and business coach. Every day I work with clients to create a solid marketing plan and help them master the sales process.
As an entrepreneur myself for over 27 years, I am educated in all facets of growing a business including business planning and structure, marketing, inter-personal relationships with staff as well as sales.
Training under the world-renowned Tony Robbins and being certified as a Strategic Interventionist by the Robbins-Maddanes Academy which allows me to use my skills to help my clients to achieve great things in all areas of their life.
I realize trusting your inner thoughts, emotions, business challenges and goals is a very personal thing that I don't take lightly.
The coaching relationship is a private one that can be fulfilling once you get the knowledge and accountability needed to feel empowered to set and reach your goals.
Your goals and future are closer than you think when you're working with a professional and my goal is to help you reach that next-level version of yourself that succeeds.
Working with me is the answer for the person who's done with mediocrity and desires transformation of all areas of their life including their business.
I've worked with companies such as American Express, Locheed Martin, State Farm and many smaller companies to help create high-performing employees and leaders. This experience has enabled me to help entrepreneurs of all levels with the same level of professionalism and skill.
If you're ready to dig deep to achieve your goals and transform your life to have more abundance and happiness, I'd love to work with you.
Reviews
10 reviews (5.0)
I have absolute gratitude, admiration and respect to Sharon. She is not only a very experienced and knowledgeable coach, but also an incredible human being that can help you achieve anything you want on your personal life or on your business goals. She is an expert in mindset but also in strategic planning and is able to help you scale your business and your life to a whole different level. I've met Sharon through Facebook (a post that showed up on my wall), started following her and reading her honest shared content that resonated with me until I decided to take action and hired her to help me as my personal and business coach. Forever gratiful and will continue to work with her to elevate myself and achieve my next levels in life!

Fabiana Estrela
I had the privilege to work with Sharon of Fearless Pursuits, after all she's selective in the best sense about her clients. Her firece passion and strong willed determination to bust through blocks and coach people to step into their next level comes from such a deep love of people. Sharon genuinely cares for her clients. her new friends and those looking to find a solution to their life and business past programming/unfulfilling patterns and get them as quickly and efficiently to results. I mean her mindset work is beyond amazing and it matches all she is- Amazing.

Monica Heiz
I couldn't be more grateful for Sharon! She's helped grow personally and professionally. She's very kind, a great listener, knowledgeable - she really knows her stuff! and always willing to help! She truly is an amazing life and business coach! Thank you for being you, Sharon!

Jeanne Fabrigar
I have been working with Miss Sharon for about a year now. With her awesome knowledge and skills, my MINDSET is shifting from all the negative self doubt to one of more positivity and belief in myself. She has wonderful sustainable plans of action she always leaves you with and my Facebook groups have grown by following her steps. She is full of positivity and believes in her clients. She is always there when I need her, whether personal or business wise. She responds rather quickly for as busy as she is. She is one of my best cheerleaders, thank I thank GOD for everyday.

Lorie Radabaugh
Working with Sharon has been such an eye-opening experience! Sharon knows so much about building a coaching practice and really optimising all of our actions so that they yield the results we want! I was amazed by how much I didn't know with regards to social media marketing and even just little tips that help could help propel my business to the next level. One of the things that I loved about Sharon was that she was so down to earth and always shared the most effective strategies and ways to move forward. One of the things that I had really struggled with was creating a website. Working with Sharon, I was amazed to learn that creating my website really wasn't a priority and that there were so many other, easier, and faster ways for me to start sharing my message with the world. When I took this advice on board, I was finally able to move forward with my business. Sharon's keen and clear insight into the power of our messaging was another amazing asset as we worked together to refine and distill the essence of my brand. Working with Sharon has taught me so much, and I am so grateful for her dedication and guidance as we began to build my business. She has given me so many useful strategies and systems - as well as ways to work on my mindset - that I'm sure I'll be using forever! Thank you, Sharon!

Emma G.
Allowing myself to be coached by Sharon was one of the best business decisions I've ever made." When I first started, I did not have the confidence to truly own who I was as a Certified Financial Education Instructor. She challenged me each week to be bold in my offerings and to get rid of the fear I had of being "seen". Each session left me feeling encouraged, excited, and motivated to continue on with my business plans. I had many "firsts" with Sharon..my first successful webinar including the pitch, my first Facebook Live, and my first successful course launch. Sharon has a way of meeting you where you are and supporting you as she's pushes you to where you need to be. I promise you, I would not be where I am today without her wisdom, support and guidance. If you're looking to take your business to the next level, don't hesitate to make the investment in not only your business, but yourself. My life has truly been changed for the better and for that I am SO grateful.

Patrenia D
I started working with Sharon because I knew I was missing one specific piece in my business and I couldn't quite pinpoint it. During our time together she always went above and beyond my expectations, providing not only mindset tricks and new perspectives, but also usable organizational resources which helped clear up a lot of confusion. I'm thrilled we were able to work together and I would definitely recommend her for anyone who is looking to dive deep into understanding what's holding them back in business. I truly appreciate our time together.

Desiree W.
I can truly say this is an amazing coarse! I changed so much, mostly I became a leader in my own business. I changed from needing customers to knowing that I offer value.

Maude M
I loved the sales training and money mindset the best and understanding how to go deeper into asking questions while on the sales call was key for me! It's a whole range of important topics needed to successfully launch, grow and scale online. I also loved how you started with the foundation of health in the mind and body as #1 ground work.

Meredith W
I think you're a great coach. You have really keen insight. I most liked the mindset work and Journaling assignments. You have a way of going deeper and digging into and unraveling what we don't see ourselves.

Takia H