Day 21: Be Kind to Yourself
I did this!

77
Posted on December 21, 2021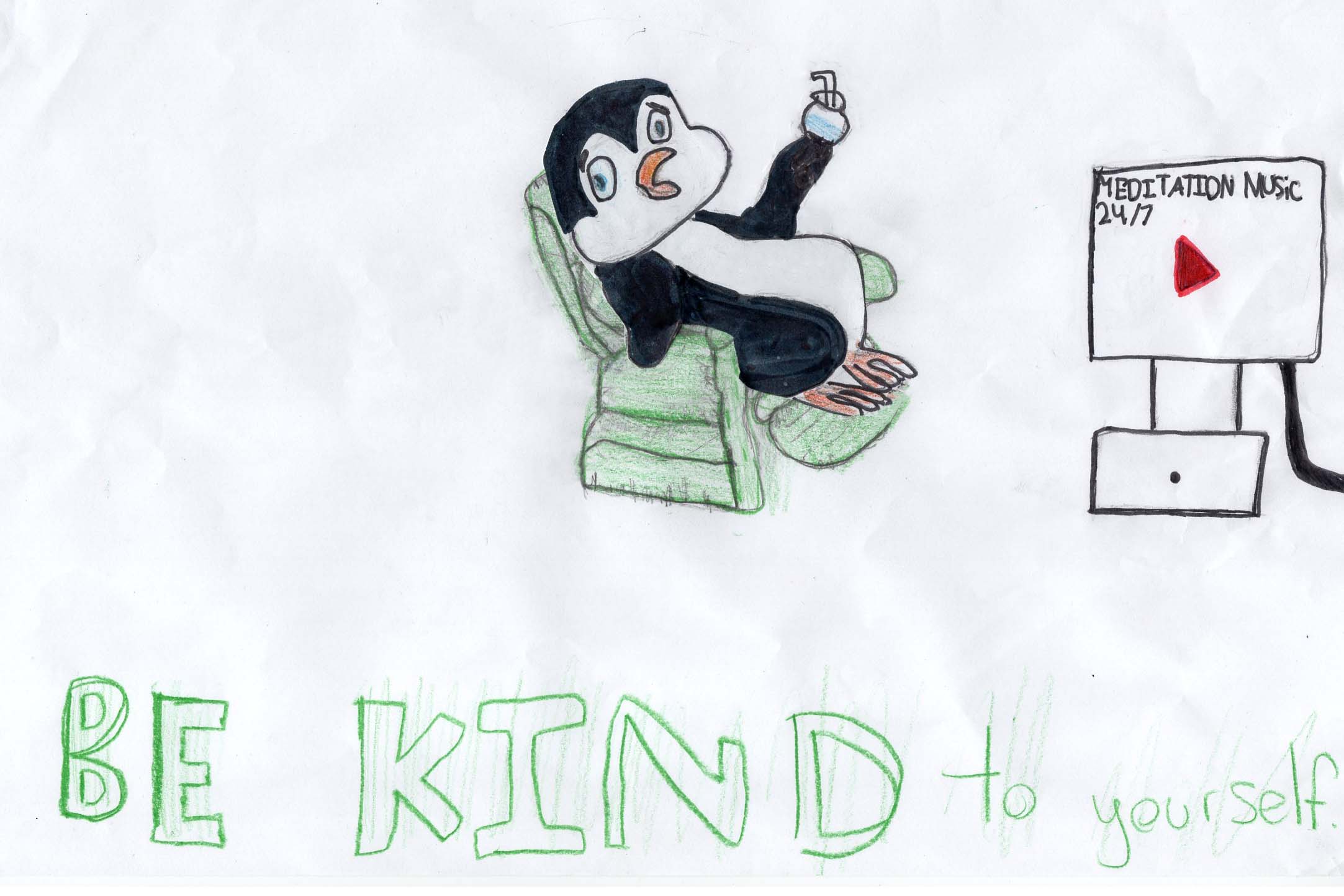 Artwork and words by Kingston from Mr. Duteil's grade 6 class at École Glenmore Elementary.
A Lot of people are very kind to others by giving compliments and being kind. Some people don't think about themselves and they don't give themselves kindness or express gratitude to themselves.
So sometimes you have to relax and enjoy the moment for yourself more, instead of always thinking of others. You can relax on your coach with some nice hot cocoa and read a chapter book or graphic novel. You can take a nice hot bath and munch on some yummy cookies to treat yourself. You can take a long nap or watch some tv in bed with some cocoa or tea.
You have given out a lot of acts of kindness. You deserve a big pat on the back. So take some time to yourself because life is short. It flies by faster than ever. So relax and chill.