5 Essential Pages for Your Coaching Business Website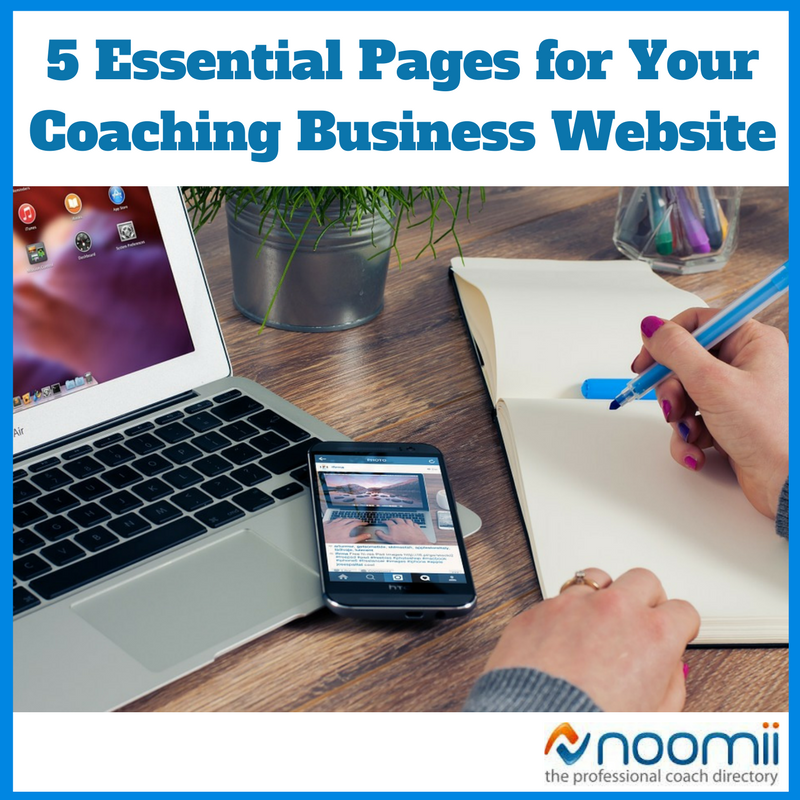 This is a guest post written by Nicole Stelmar.
As a small business owner, you have to wear many different hats and cover a lot of tasks, some of which you may not know exactly how to tackle. Website design is often at the top of that list, as you want to have a website in place for your business as soon as possible. Understanding what needs to be on your website, and what doesn't, to ensure your potential clients to have a successful user experience is important.
Regardless of the coaching services you offer, there are five essential pages every small business website needs.
Page 1: About Us/History
There are several reasons it is important to have an "about" page on your site. Most people visit a sites "about" page to help answer a variety of questions, so it's good to know the kind of information your potential clients will be seeking out.
Many users want to figure out exactly what your business does. Your "about" page allows you to explain this in detail. It also gives you a chance to highlight your mission and the philosophy behind your company's goals.
Others go to the "about" page because they want to make sure your business is legit and/or they want to analyze the business's success. Done well, the about page can demonstrate the legitimacy of your business. You can discuss how you got started, past and current clients, awards, publications and professional organization memberships.
Some users are just checking to see if the business serves their niche or location. Your "about" page should also briefly discuss what locations and/or sector of the market your business primarily serves.
Pictured above, the Trader's Joe website does an excellent job of fully utilizing their "about" page. With insights into the history of the company and an almost 60-year timeline, customers are taken on a journey of the company's growth over the past half-century.
Page 2: Pricing page
Some coaches might be hesitant to put out pricing pages. They might be afraid that seeing the prices upfront will scare off potential clients. In truth, users that are comparing products and services will find it really frustrating if they are unable to quickly find your prices and rates. Especially when they can find them on your competitors' sites.
In fact, depending on how you go about implementing your pricing information, it can even be used as an advantage. Gifts.com has their pricing information at the top of key pages, like their Easter gifts page, which gives their customers the ability to search by price point.
When creating your pricing page, it's important to anticipate and address client obstacles and objections. Make sure you are clear as to what the prices include and how they are a value to the customer.
Keep your messaging simple and clear. If there are obvious needs that are not included in that price, make sure to make that clear as well and provide the pricing for the additional options. Above all, don't try to hide anything. Make sure the client can quickly and easily compare your pricing to other competitors. If your rates are a little higher than your competitors, make sure it is easy for them to understand why. For example, added service, longer guarantee, higher quality materials, etc.
Finally, work to keep the copy clean and uncluttered. Try not to get overly wordy with your price explanations. Keep the pricing and any additional text as simple as possible.
Page 3: Contact page
Without a doubt, one of the most important pieces to your website is your contact page. Providing several ways for your clients to quickly and easily get in touch with your company is essential.
Your contact page should motivate the customer to take action and actually make the contact. Use some kind of call to action that keeps clients on the site and encourages them to take the next step. You should also include quick links to social media accounts (think Facebook, Twitter, Instagram, LinkedIn) that are actively monitored and responded to.
The contact page needs to include a clickable email link and phone number, so your clients can easily contact your company, even from a cell phone. If they click the email link, direct them to a very short form that helps your business collect consistent information on who is contacting you and then allows the client to type the email message within the same form. Make sure that all contact options end with a redirect to a thank you that explains when and how they will receive your response.
The folks over at PeopleMetrics have all the essentials on their contact page in a clean, clear and concise layout: Contact form? Clickable telephone number? Links to social? A map for local customers? Check, check, check and check!
Page 4: Testimonials
When potential clients are researching your business, they're trying to get to know you by way of the content of your website. Understandably, many of them might be skeptical or hesitant to trust you right away, especially as a small business owner. To prove the value of what you have to offer, why not let your happy customers do the talking?
Your testimonial page serves as a platform to show off how others have benefited from your product or service, making it a powerful tool for establishing trust and encouraging potential buyers to take action.
If possible, link to your client's websites (especially if you are a career, entrepreneruship or busines coach), to help legitimize the value of their testimony regarding your product. This can allow potential clients to see how other people are benefiting from your services.
Source Capital Funding took this act of legitimization one step further with their testimonials page, actually scanning and uploading emails and letters they received from past clients.
Page 5: Frequently asked questions
Finally, you need to make sure to include a simple FAQ page. Here are some quick rules of thumb for your FAQ page:
Make sure your FAQs are short and limited. Try to directly state and answer questions you hear the most from your current clients. If they aren't kept brief and to the point, an FAQ can create trends in your analytics reports that are very misleading. Don't use your FAQ page to introduce new products, services or topics. Try to just answer the question with a clear and simple statement.
The next important thing to remember about your FAQ page is that it has to be routinely maintained. Make sure that, as your products and services grow and change, you remember to look over your FAQ so that it accurately reflects your company's practices and pricing.
Finally, don't try to save time by having a trending/dynamic FAQ page that is driven by customer posted questions. These types of pages are not a good thing. It is important that you are in control of the questions being posted and how they are being stated on your FAQ.
A great example can be found right here on Noomii! Their FAQ page is succinct and utilizes anchor links to help users navigate quickly to the questions that pertain to their needs.
Having an easy to use website that quickly provides users with an understanding of your company, your products and services, and your pricing, as well as answers to common questions and information on how to quickly get ahold of your company, is essential to any small business. By including these five pages on your website, you can feel confident you are doing just that!
About Nicole Stelmar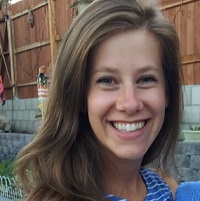 Nicole Stelmar is a managing editor for 365 Business Tips, a new website focused on providing marketing tips and tricks for businesses of all sizes. Nicole specializes in helping small businesses use digital marketing and SEO to grow their digital presence.
Check out these related articles: