5 Secrets to a Prosperous Coaching Practice in 2016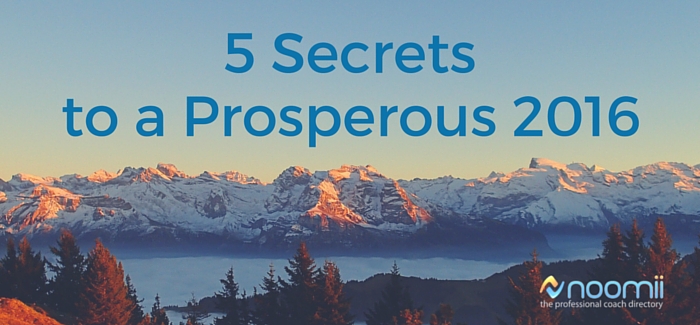 This is a guest blog post written by Geraldine Anathan. Want to contribute? Check out the 2016 publishing calendar.
If you're anything like me, you've come into the new year with the goal of making 2016 your most successful year ever. Sometimes we give so much to others, especially around the holidays, that we forget to nurture and nourish ourselves. In this post, I hope to share with you five pearls that helped me triple my business in 2015, while at the same time become more aligned with my values by creating time and space for what matters to me, personally.
Before reading on however, let's get real. The statistics say that 80% of coaches make less than $20,000 US. Our industry has a very low bar for entry and a high bar for success. Anyone can take a weekend workshop or even read a book and claim to be a coach. This article is for the coach who wants to be exceptional. You are the coach who, no matter how you've trained so far, are ready to put in the energy, dig deep, and be willing to expect (not hope for) great results from your focus. Let's use that high bar to our advantage. Get your planner out, and let's schedule some success!
1. Say "No" More Often
To the dismay of family and friends, in 2009 I sold my real estate brokerage and opened a yoga studio and wellness center. At first I had my tail between my legs. I saw myself as a failure, feeling the need to turn away from a lifelong fascination with all things real estate, some very lucrative years, and then the big crash.
But I'd changed. What was once satisfying was now leaving me drained, stressed, broke, and spiritually void.
Once I got solid with my "no" I was open to a sense of freedom rarely found. My passion for my new enterprise felt right. I grew even more and became a coach, traveling through Asia coaching NGOs and refugees in four Burmese camps. I said no to living in the conventional way I had always expected of myself, and it saved me.
Now, the main principle I live by is this: If a person, place, or situation doesn't bring a positive to my life, it's not in my life. If I'm not inspired, it's "no". On a personal level, this ranges from social invitations, to relationships that are unbalanced, to eating something scrumptious-looking that I know will leave me feeling crappy later. I leave parties early. I sometimes stay home on New Year's Eve. I say no.
In coaching, when you say no, you not only stand solidly in who you are as a professional, you also open space for all kinds of yes to come into your life. Learn to say no to clients who hijack your energy. Say no to negotiating your rates. Say no to taking appointments at times that aren't ideal for you. I now book approximately 30% of my work week in meetings with the owner of my company. Me! I book out my gym/yoga time, my board meetings (see #3 below), and occasionally meeting friends for coffee or a walk in the park. These "me" activities are energizing. They make me a better coach, friend, and partner. And (not but), this means saying no to client time.
At the Coaches Roundtable I run in NYC, our members practiced saying "no" for a month. At the follow-up meetup I asked the outcomes from saying "no", and here are some of their answers:
I don't check my email until I've exercised and the kids leave for school.
I turn off the TV and all electronics at 8PM.
I Keep a gratitude log for all the "yeses" or positives I'm attracting. People say I look happier.
I have 3 new clients who agreed to my terms—honestly I think it was because I've limited my availability. And I have so much more time for my family now!
I ended the relationship I was in… it was hard but I'm so much more clear about what I want.
I eliminating a ton of email and phone time by telling each client they need to book our sessions through my coaching cloud. Very freeing. I have time on my hands.
I now only coach 3 weeks of each month. This gives me a whole week per month to travel or work on home projects. My clients love it too, we just email that week and they see it as a week of self-study.
CHALLENGE: Hit the pause button in your decision making for the next 10 days. Measure your level of excitement about the opportunities that present themselves, and see what happens. Off the top of your head, what are 3 strategies you can develop to eliminate or change an energy drainer today?
2. Continue Learning & Training to Build Credibility
Credentials mean credibility, so whatever skills and coaching techniques you can get under your belt, the more versatile you'll be in working with a variety of clients, issues and circumstances. I started my coaching career with a weekend certification program in 2010 (there's that low bar of entry for you!) and then, four years later, went to NYU's intensive Professional Studies program. Both gave me certifications, but diving deep really showed me how to execute my career with focus and passion. Life Coaching has a rather flakey reputation in many cirlces, especially in the United States. Finishing my program in 2015 gave me a level of confidence and pride that was lacking before.
That being said, you don't have to spend a lot of money to get more educated or learn new techniques! If you haven't already taken the Coach Marketing Bootcamp through NoomiiU, get on it! This is a high quality training that's included in your membership, and I found it invaluable, not only as a marketing primer, but as a way to motivate and structure my entire business.
Check out evercoach.com. You can join them online for $200+ per month, or, simply scroll through their numerous trainings on YouTube for free. This past summer I spent hours listening to their webinars and trainings. Like anything, take what you like and leave the rest. For me personally it helped me soften the formulaic coaching protocols I learned at NYU. Evercoach's primary coach, Rich Litvin, co-authored a book called The Prosperous Coach which goes against the grain of most "formal" coach training, and is well worth the read. One of the beautiful things about being in an unregulated profession is that you can choose how you present yourself as a coach. Take advantage of that!
CHALLENGE: Identify 6 coaching books you'll read over the next 6 months. Schedule them into your planner. Search live courses in your area, or online courses. Commit to taking one course per quarter in 2016. Integrate what you learn by keeping a notebook or index cards with the major take-aways. Don't let your learnings slip through the cracks.
3. Call A Board Meeting: Balance Your Business!
I'll keep this brief, as this topic could be a day-long workshop! Here's the short version: a successful coach runs her business like a (mini) Fortune 500 Company, board meetings and all. It's so easy to get distracted when things start going well.
Before I had a client management system, I made the mistake of slacking off on marketing when my client load got heavier than usual. 6 months down the road I was back to a few clients and the phone wasn't exactly ringing off the hook. I also let my invoicing slide from time to time. Not good!
Following you'll see just a few categories of your coaching business that you may be overlooking if you don't run regular board meetings for your company:
Human Resources: What can you delegate, and to whom? Do you need virtual assistant? Are your guidelines, paperwork, contracts/agreements in order? Are you insured or protected?
Marketing: What avenues make the most sense for you, knowing your personality? What's your budget? Are you more of a blogger, a YouTube guy, or prefer to attend networking events? How often will you execute a "campaign"? Weekly? Monthly? Will you do it yourself or delegate? Do you ask for referrals? Are you comfortable with your "pitch" and explaining what you do for a living? How's the content of your website and Noomii profile? Do you need an editor?
Finance: Does your business make fiscal sense? What are you really bringing in per hour? Where can you cut costs? Can you raise your fees? What variety of packages do you offer? Can you develop new products, services, or markets?
Operations: Do your systems work flawlessly? Can you engage more automation without losing your pizazz? How clean is your office? How organized are your client files? How swift is your response time to a client's call? Are your communications with clients and prospects consistent?
Research & Development: What skills do you need to brush up on? What new tools or techniques are you missing? Where are you on the learning curve for the products or technology you use now? How can you time-manage better? What can you learn today to be a better coach tomorrow?
And last (but certainly not least!):
Management: This is the hat you've got to put on at least once a week so that all of the above runs smoothly.
CHALLENGE: On a sheet of paper, create columns with each of the categories above, plus any others you want to add. Create a free flow of ideas and concepts under each one. Enter into your planner tasks, projects, or reminders so you're sure to stay on top of your game. Call a personal board meeting at LEAST once a week, even if only for a 5 minute overview.
4. Free Up Your Time: Get Excellent Systems In Place
Before the spring of 2015 I couldn't imagine using a client management system. Now, I honestly don't know how I lived without it. I almost left the field at one point because I was so overwhelmed with my load, yet not very technologically inclined. Now, I can say my business is about 99% stress free.
I know there are several great systems on the market. I researched a number of them, tried three, and then came across one that, for me, works miracles. At the risk of sounding like an infomercial, I'm giving my testimony that I have saved close to 8 hours per week using Coach Accountable.
I used to fumble with my handwritten or even typed session notes. Now they are in one place, and available to share seamlessly. Before, my clients and I would go back and forth via text, email, or phone trying to schedule sessions. Now, I get a client-generated text with an automated request based on my pre-entered availability, and I simply text "Accept". Boom, my appointment is made.
I can assign sophisticated worksheets, metrics, and correspondence in one or two clicks. It may sound impersonal, but its "warm", inviting, and engaging for both the coach and the clients. There's definitely a learning curve, but so worth it.
The good news is, you can try it for free, and work out your personal learning curve before you start paying the more than reasonable fee. The owner of the company, John, is incredibly responsive and supportive.
I also use Noomii as a system. Every morning, I like to see what kind of people are seeking coaching. Want referrals handed to you on a platter? Then stay on top of it! Get your interview if you haven't already so you're ready to hit the ground running when a request resonates with you. I also like to see what kind of coaches are out there, and what they have to say about themselves in their profiles. And listening to or reading Noomii's content is priceless. I don't know about you but sometimes I miss things the first time through. Use what they offer as your reference library. If you have 30 minutes on your hands, listen to a webinar or browse those profiles.
CHALLENGE: Click here to learn about Coach Accountable. Browse Noomii's coach blog when you've finished reading this article.
5. Get A Community of Coaches & Your Own Coach
Running your own show is empowering, but juggling all the components can feel isolating and overwhelming. Join or create community. You can start small. For example, I started a group here in NYC in October, Coaching Roundtable for Coaches, with just 4 coaches. We've grown to over 50 members in 3 months.
We brainstorm, share ideas and tools, and challenge each other to monthly accomplishments. Start your own on MeetUp.com or through your personal network. Through my groups I've been referred clients and several members have become clients of mine, as I'm enthusiastic about helping new and experienced coaches be more successful coaches.
You can also join and attend International Coach Federation meetings if you have a local chapter. And most importantly, get a coach if you don't already have one! Find a coach that works with other coaches. I would never hire a coach who didn't have their own coach. Thanks to Noomii, your membership provides free coaching through the Coaching Circle as part of your membership. You get your own coach, and in turn, coach another client. This program provides excellent experience worth thousands of dollars.
CHALLENGE: Look into local or virtual coaching groups, and get a coach if you don't currently have one.
I wish you success in the upcoming year! If you have questions or comments about any of the content in this post I'm happy to help. I coach a number of coaches around the globe and am happy to share my experiences.
About Geraldine Anathan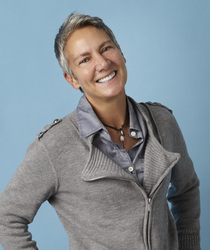 Geraldine Anathan is a NYU Certified Coach with an office in New York City. She also owns Yoga East Wellness Center in Provincetown MA. You can connect with her on Noomii, her website InnerGuruCoaching.com, and Facebook.
Check out some of these related articles: