Back to Basics - Your Coach Personal Brand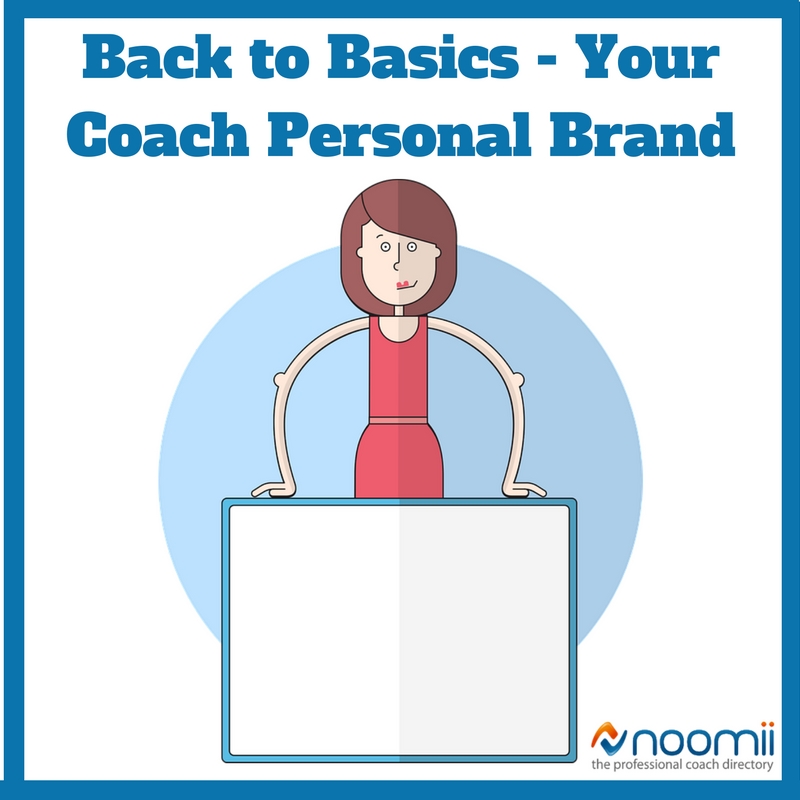 This is a guest post written by Cassandra Gaddis. Want to contribute? Check out the 2017 publishing calendar.
We are officially in back-to-school season. Class has been in session for a couple of weeks now for many across the globe.
As a coach, you might be a firm believer in being a student of life. I'm all about being a life-learner. When I was in undergrad my dad used to joke that I wanted to make college a career. While, I am an advocate for education, I believe:
Every experience in life offers us lessons.

Education can come in both formal and informal formats.

"IGNORANCE ON FIRE IS BETTER THAN KNOWLEDGE ON ICE." - Anonymous
Your personal brand is a living lesson from which you can extract beautiful learnings from and through which you can share brilliant nuggets with your audience.
In our first chat together, we spoke about what personal brand marketing is and the benefits it can offer your coaching business. Now that we have that foundation, let's venture into some actionable steps you can take this week.
Our coach personal branding class is in session!
Before I share some of these tips, please note: I totally understand some of your reservations. You may not have a lot of time in your schedule to think about creating content or even take time to actually create content to share on social media. Maybe you are hesitant because you don't want to make a mistake or break the internet. Whatever uncertainties you may currently have, coach yourself through them and see how you can start taking action anyways.
Start where you are and do what you can
Instead of fretting over all the work you have to do to create your personal brand, start where you are and do what you can. As time and opportunities permit, you'll know when it's right for you to revisit and expand your personal brand marketing.
For years I was the "knowledge on ice" part of the quote I shared at the beginning of this article. I wanted to learn everything possible before stepping out into action. I have a bachelor's of arts in public relations, both digital agency experience and freelance work, plus I'll be graduating this fall with a masters in social media marketing. And yet I, a marketer, still struggled with feeling like I didn't know enough. I'm sure some of you can already pick up that I had a journey in self-confidence prior to writing for Noomii and starting my own boutique consultancy. My reason for sharing all of this is that though you are a coach, there are areas we all struggle with, even within our own zone of genius.
Take action
So, with that said I invite you to release the "I don't know enough about X" or "I'll wait till I can hire a X to do X" beliefs and TAKE ACTION ANYWAY!
Excited? Okay, maybe not yet.
Dive in with me and take action on the following personal brand foundations and you might start feeling some great energy towards your marketing efforts:
1. Are you using the same consistent name and spelling across your social media presence?
Meaning: Is your account name/handle the same exact way on Twitter as it is on Facebook or Instagram? Does it match the name on your website?
Importance: This is an important thing to consider to make it easy for potential clients to find you smoothly and to also have brand consistency across your digital presence.
Awesome tool: If you want to see if your desired social handle is available across social media platforms, there's an amazing and free search tool that helps look at that for you. Save time and limit frustrations by checking out Knowem.com.
Action item: Visit Knowem.com and check your social account names. Grab the ones you need and edit existing accounts as you see best.
2. Are you using the same or similar-styled picture of yourself on all account photos?
Meaning: Does your social media platforms all have the same profile picture look? Does your email account have the same profile picture? Does that picture also show up on your website?
Importance: This adds to your brand consistency and also it confirms to those looking to connect with you that it's your social media account or digital extension of you. Sometimes we aren't the only person with our exact first and last name. Social media has made me feel very unoriginal in recent years with the additions of "other" Cassandra or Caz Gaddis' online. I've had clients who not only had someone else with their first and last name, but were also a coach. You want your connections to find you easily, especially if it's for potential business.
Really, really important: Your profile picture should really be a picture of you. I'm so serious! It should include your face (a professional-looking headshot would be ideal).
Another important note: Many coach clients ask me if their business coach page (like a Facebook Business Page) should have a picture of them as the profile photo. Unfortunately, there isn't a blanket answer to this. It really depends on your personal brand and business brand. Plus, who you serve and what they are looking for. In most cases, I still think your image should be included in the imagery of your site and your social accounts. I encourage you to ask your graphic designer, existing clients or even ideal clients their thoughts and go with what you feel is best intuitively.
Action item: Visit your digital presence and check to see what current profile picture you are using. Update to a high-quality picture of yourself as needed.
3. You don't need to be everywhere at once. (Though teleportation would be an amazing super-power!)
Meaning: Social media marketing can be overwhelming for many. Especially those in business for themselves. There are so many hats you are already juggling and marketing can be a full-time job on its own.
Importance: To establish and create a presence full of value and great content, you need to cut yourself some slack and realize you don't have to be everywhere to do so. However, be strategic about where you decide to invest your time and energy into. By creating consistent and good content you will grow your confidence and your community.
Action item: For the purpose of your personal brand marketing, chose one or two platforms to concentrate your energy on for the next month.
About Cassandra (Caz) Gaddis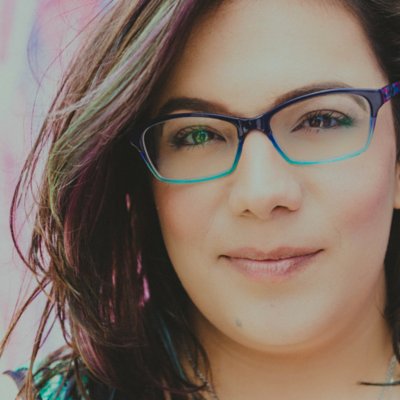 Caz Gaddis is a social media strategist + video producer that loves personal branding and self-development. Founder of SelfCrafted Media | Podcaster | M.Com. Graduating Fall 2016! Connect with Caz on Twitter or email her at Caz@SelfCraftedMedia.com
Check out these related articles: