How to Use Your Coaching Expertise to Give Back to the Community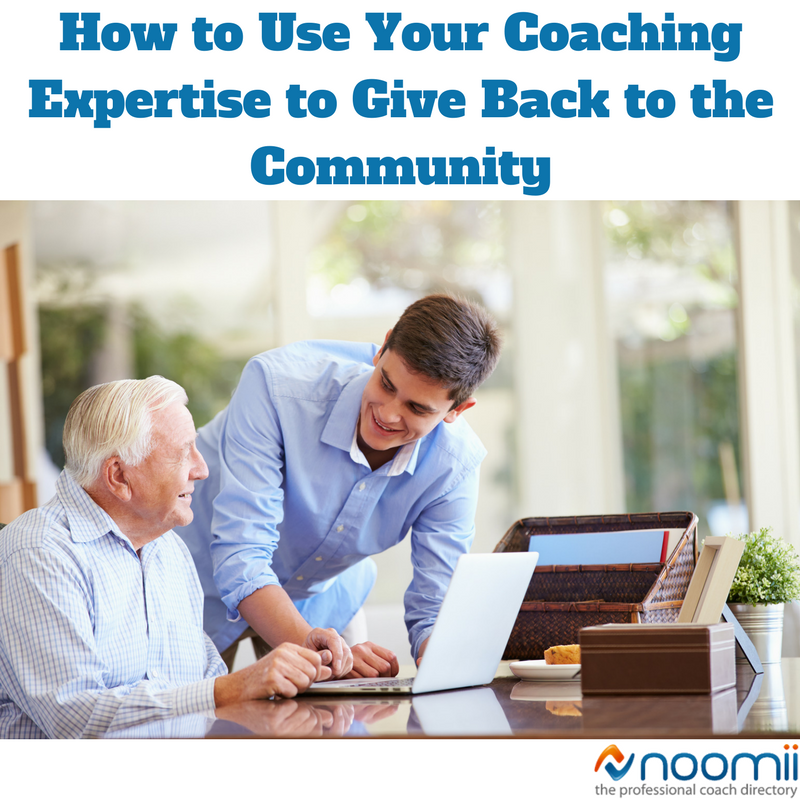 This is a guest post written by Terry Sidhu. Want to contribute? Check out the 2016 publishing calendar.
As much as we love coaching and are passionate about driving our client's lives forward, I've learned that there is so much more we can contribute to, with the skills and expertise we have acquired.
Traditionally, life coaching isn't a service that's accessible to everyone, yet the value of coaching is such a beneficial component to so many lives, not just to those with the deepest pockets. I believe as coaches, it's important that we collectively spread the value of our services and help our communities, comrades and even our companions.
Earlier this year, I found myself in a fortunate position where I could raise my rates because demand for services had increased. I had tried to keep my rates as low as possible and take on as many clients as I could, but when I started to notice that my time was getting stretched thin and the quality of my service was getting compromised, I had to re-evaluate my business in order to continue building my life. Especially as I was struggling to develop my social/philanthropic aspirations, which initially inspired my spirit to get into coaching from the beginning.
I've put together some volunteer ideas that I'm currently developing, to give back and help those who could benefit from, but do not have access to, the services we offer:
Community support groups
From homeless shelters and rehabilitation centers, to community youth groups and public housing communities. Just a couple of hours a week is enough to inspire and educate our local communities in a support group scenario. We can introduce life management models and even educate others on financial planning and budgeting. A simple email to community leaders is enough to get the ball rolling.
Senior living communities
We should never neglect our senior citizens. After all, they paved the way for the freedoms we have today. It's surprisingly rewarding working with the senior community, not only do I feel like I learn a lot, I can't tell you how many times I've been referred to their children and grandchildren. As coach, I help senior citizens develop more independence, like introducing them to tools like Uber for instance, to help them get around. Also guiding them to tools that help them keep on top of things, like birthdays and appointments. It's so rewarding in so many ways.
Supporting volunteers
I was once a volunteer with Big Brothers of Canada and one thing I've always wanted to start is a program benefit for other volunteers. Volunteers selflessly give their time to help and aid others, wouldn't be nice for them to be rewarded with access to services, like coaching, to further develop and help improve their own lives as a thank you for the support they offer our communities?
Schools and educational facilities
I would've loved to have some of the coaching tools I know today, available to me earlier on in life. Back in my PSHE lessons, I would've loved if someone came in to encourage me to live to my potential and help me understand what's required from me in life. I think inspiring young people is the key to a brighter future for us all and I think we, as coaches, should contribute to such a cause.
We should all be mindful of the impact we make on this world. We are more than our businesses and for many of us, we got into this business to help and aid others. We must always contribute to something bigger than us, so that we never lose sight of, and continue to develop, the very purpose that lead us onto the path in the first place.
About Terry Sidhu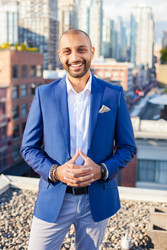 Terry Sidhu is a relationship, life and family coach with an advanced level diploma in psychology, based out of Vancouver, BC. You can connect with Terry through Noomii, his Website, Blog, Facebook and Twitter.
Check out these related articles: