Start Scaling Your Coaching Business on a Shoestring Budget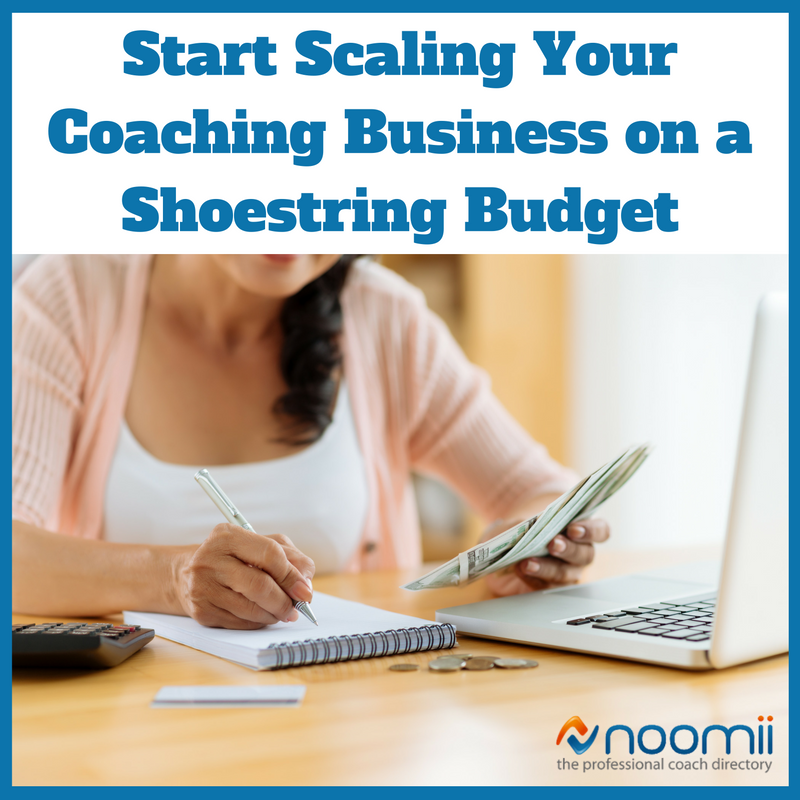 This is a guest post written by Bert Seither. Want to contribute? Check out the 2016 publishing calendar.
For those of us out there who dream of bigger things, we often see scaling our business as the best way to make the biggest difference. Unfortunately, with more traditional methods, business owners will take big risks by adding staff, purchasing expensive technologies and making tremendous changes to processes that can take a huge bite out of a business budget and eat up all the time and energy of the team.
Nobody wants to go for big and end up going broke, so instead of opening your wallet and making it rain money on a ton of new expenditures, you can take a much smarter approach to increasing your client base and seeing more revenue come in – but without breaking the bank. All it takes is a little vision and a little more hustle.
Reach a larger audience with less than one hour a week of truly valuable content
Your clients probably realize how amazing of a coach you are after they work with you for just a few sessions. However, if you are having trouble getting your schedule full of clients, you should definitely consider helping a larger audience realize that you're great in your field and you can be an authoritative voice in your industry that people line up to work with.
Here's the catch: People are already strapped for time. That means if you OVER-communicate, you can create a feeling of overwhelm in the minds of potential leads and they can start to simply glaze over anything coming from you, be it through snapchat, email or any other platform.
Small chunks of amazing content will get you far
People want to work with people they trust. People want to work with people they relate to. Most importantly, people want to work with people they understand. By creating a space for you to communicate with the world, you get to start truly building connections with an audience that needs what you do. But instead of doing a daily one hour podcast or a 5,000-word blog post every week, you can spread your content out into smaller chunks of amazing information and experiences that, if consumed in its entirety, take up less than an hour of your audience's time.
First let me explain how it might work, then we can get into the reasons behind this being such a powerful tactic. Let's just imagine for a second that your coaching business is helping families overcome ADHD-related issues. (I am by no means an expert in this field, but we are just making an example here!) If you do three "10-minute tips" a week in a podcast format and fifteen 30-second "congratu-snaps" a week on Snapchat, in total you are creating less than 40 minutes worth of content. Maybe the podcasts are geared towards coping skills for the parents, while the snaps are geared towards showing kids what successfully overcoming a lack of focus feels like. This is just one of a thousand examples of how it might work, but let's talk about why it works.
"Reconnecting" on a regular basis is key
It works because in our minds, whether we see somebody once for an hour or once for 10 seconds...we've seen you. The next time we see you, we are "reconnecting". Think about it. Really add up the amount of time you have spent with some people in your life that you feel like you see "all the time." If you are like me, I can have a quick one minute chat with a fellow dad on my kid's soccer team at pretty much every game. By the end of the season, I might have only spent a total of 15 or 20 minutes talking to this guy but there is a real bond there because we have seen each other many, many times. Your clients don't need to spend lots of time with you to feel that bond, but they should see you a lot. Catch the difference there?
The other reason that this is such a powerful tactic is that once somebody discovers you, they can binge on all of your content at once. If that happens, they are more likely to convert into either a fan who follows you or a client who pays you. Content doesn't just go away, so it does have to speak to an audience who will be excited to consume it and in turn, want to reach out to you.
Scaling starts with building your client base
So how do you turn this tactic into a business that scales? Well, the simple answer is that once you show people the broad strokes of what you are capable of, they will want to hire you for the personalized details. Once you are too busy coaching people to accept more clients, you can start to build out your long-term scaling plan like I talked about in my previous post.
But first thing is first… fill up your client roster by building lots of little bits of content every single week that your audience will be attracted to yet not overwhelmed by. =If this tip helped you, but you can't quite figure out how it would look inside of your business model, reach out to us. Our coaches would be happy to help!
There are thousands of different ways to improve your business. These are just some of the examples that we use at The Startup Expert ®. If you are interested in talking to a coach to make your business as big as you think it should be, reach out to us and schedule a free, 30 minute, no commitment, coaching call (we coach coaches) and we will help you become The Startup Expert ®.
About Bert Seither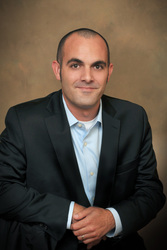 Bert Seither and The Startup Expert ®, has assisted thousands of startup and well-established small businesses with their business development needs. He's helped thousands of clients in a wide range of industries, gaining insight into a multitude of fields. He's a, certified small business coach, certified S.C.O.R.E. mentor, licensed tax preparer, author and speaker and has been featured in expert interviews on television networks ABC, NBC, and Fox.
Check out these related articles: