4 Key Questions Coaches Must Answer Before Deciding to Scale Up Their Business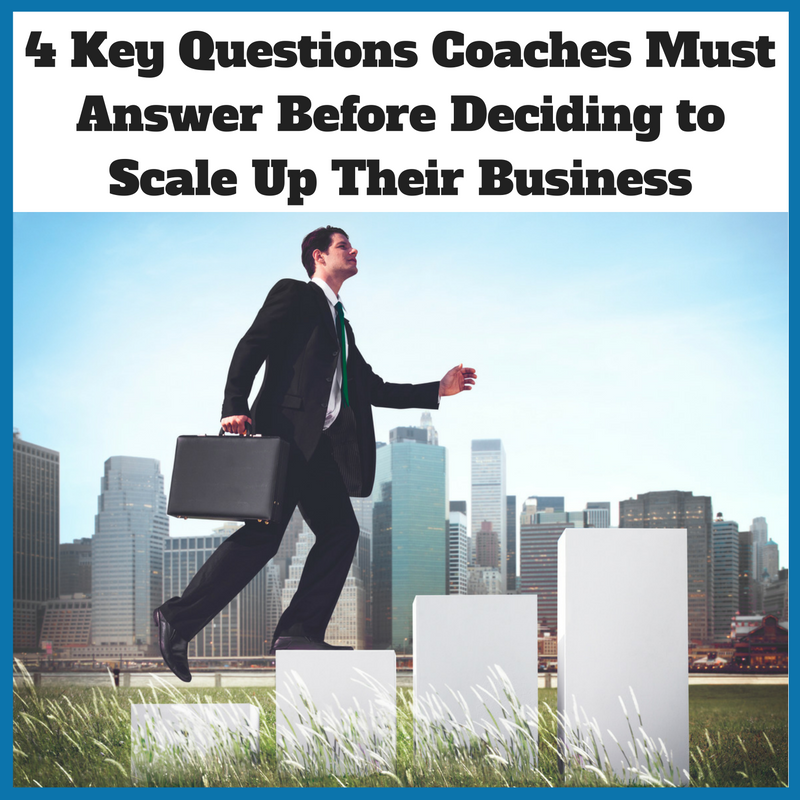 This is a guest post written by Bert Seither. Want to contribute? Check out the 2016 publishing calendar.
If you're in business to help other business owners, you probably know a thing or two about how quickly a company can grow – and how its revenue can increase significantly in a very short amount of time. It stands to reason that you have even considered growing your coaching company to a larger scale. It sounds appealing, doesn't it? Having an army of coaches below you spreading your gospel to the confused masses of entrepreneurs - It's the thing of dreams. But it doesn't have to be. Why not scale your own business coaching venture to enjoy the same financial rewards that your clients are enjoying thanks to the advice and guidance you have given them?
The quick answer is that scaling is really, really hard. Especially when you are already slammed with coaching work! Most entrepreneurs know that the idea of "scaling" a business means to significantly increase the revenue, client base and reach of your operation. What many don't realize is exactly what it takes to achieve this new level. From bringing new faces and personalities on board, to new laws and regulations that can exist when scaling into new markets; the wave of excitement that you feel when you think about having a big business can quickly turn into a wave of overwhelm once you realize everything that is involved.
So to figure out if your coaching operation is meant for the big leagues, let's look at four specific questions you should ask yourself so that you can come up with honest answers to decide if your business coaching enterprise needs to be scaled up.
What is your secret sauce and how hard is it to commercialize?
Every business is unique and your coaching business is no different. Your years of experience, your ideal client, your methodology...there are things about your business that make your "secret sauce." If you are ever going to go global, you need to have a clear vision of what makes your company unique and you are going to have to commercialize it.
Just think about it like this—your grandma might make the world's best spaghetti sauce, but if she needed to make a million gallons of it a month, the entire process would be different. She wouldn't be able to use the oregano she grows in her garden and the process to cook two pounds of tomatoes is a lot different than cooking an entire farm's worth of them. Commercializing a homemade recipe will often change the flavor, just like bringing on two new coaches to handle a sudden glut of new work can change the flavor of your company if you don't have your recipe well-defined and the coaches well-trained.
Going from 10 clients to 100 means you will not be answering your own phone any more...but that goes without saying. What might cause problems is if the person answering your phone doesn't have your special spark or isn't trained well enough to keep your clients thrilled with their experience.
When you get into the weeds of your actual methodology, your secret sauce is something that you want to have well-defined. This is because while you know exactly how to approach any situation because of your personal experience, a new coach might give advice that you would never in a thousand years condone. But then again, if that new coach was never given the recipe to your special sauce, how is he going to cook it just like grandma did?
And while we might be talking about what happens when you bring a new coach on-board, these problems can arise in pretty much every single area of your business. So even if you decide to scale without new coaches coming on-board, you better define what is going to make your larger organization special and keep everybody on the same page as you begin your expansion.
Now you might be thinking "But Bert, how would I scale a business coaching company without getting more coaches?" And that brings us to our next point!
What does "scaled" look like?
Scaling your coaching business doesn't just mean that you get more coaches and you are off to the races. That is one of many potential tactics. I mean, you guys are business coaches, you know this, right? But let's think about these tactics for a minute and really look at some smart ways to get your coaching business to a potential 10-times the current revenue. I like to break scaling down into team, offerings, clients and processes.
How could you scale up your team to get to 10-times revenue? Take sales, customer service, marketing and administration duties off your plate and you could potentially handle quite a few more clients, right? But not 10 times more! Let's say you could handle triple your current client load if all you ever did was coach. Now if you get a killer sales team to start selling your services at triple your current rate and you are on the verge of hitting your 10x just off of sales alone.
Want 10-times revenue through new offerings? Try an information product that requires a one-time investment and can be sold for years! Think of a webinar-based, group coaching environment where you coach 20 to 30 people at a time who each pay you a quarter of what they would have previously paid for your exclusive coaching services. Except now your personal rates have tripled because you are just too busy to hold on to low-value clients. The possibilities are endless and when you start to compound a team with new offerings and you throw in higher value clients and outsourcing most of your operational processes, 10-times revenue begins to look downright achievable.
Thinking bigger picture than a simple 10-times revenue growth? Then you better build yourself an educational system, certify and train your entire team and consider market expansion. You might also want to write a book that can be used as the basis behind your theories and start to look for large contracts, like being the official business coach for new franchisees in a major chain. Realisticall, the possibilities are endless, but you must remember this one thing. You can do ANYTHING, but you can't do EVERYTHING. Choose your path wisely, fit it to your personality, your vision and your mission in this life and you can build a business designed to help hundreds, thousands or even millions. Your business can even be built and scaled to outlive you.
There are only two more questions that you are going to want to ask yourself before you decide whether scaling is right for you and I will go through them quickly so you can get to the business of making your business big. I am going to fire them off at the same time and we are going to discuss them in tandem.
Can you afford to scale and who is going to coach you to build your coaching business?
I know that it seems like those two2 questions don't go together at all, but stick with me on this one. The person who is going to guide you through this process has to be able to make sure that you can afford the journey that you are going to embark on. That means you need a coach with a clear vision of exactly how to do what you want to do and who won't drown your plan in overwhelming expenses that have ROIs set too far in the future.
If you go and drop 100 thousand dollars on creating an amazing digital product, but you take all your time away from income generation to do so, there is a distinct possibility that you will go broke. We are all coaches here at Noomi and one of the most important things that coaches know, is that coaches need coaches. We need to be guided through our own process just as we guide our clients. Without the clear guidance of my coach, I would never have been able to build what I have with The Startup Expert. There are just too many variables, too many expenses and too many things that can go wrong, delay your launch and cause you to bleed money.
I always try to teach the entrepreneurs I work with to focus on sprints and pivots. The idea is that you run your butt off to get to your next milestone before pivoting your entire business towards its new level of scale. So I can actually answer the first of those two questions for you already. Yes, you can afford it… IF you do it RIGHT!
By doing a sales sprint that has a milestone of a specific financial cushion, which will allow you to take the time to create your next step, you are diminishing your risks. Finding the right coach who understands what it takes to scale your type of business is going to be the single best way to ensure that you CAN afford to scale your business.
There are thousands of different ways to improve your business. These are just some of the examples that we use at The Startup Expert ®. If you are interested in talking to one of our coaches to make your business as big as you think it should be, reach out to us and schedule a free 30-minute no-commitment coaching call (we coach coaches) and we will help you become The Startup Expert ®.
About Bert Seither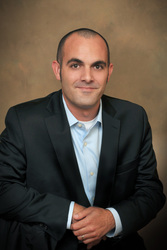 Bert Seither and
The Startup Expert ®
, has assisted thousands of startup and well-established small businesses with their business development needs. He's helped thousands of clients in a wide range of industries, gaining insight into a multitude of fields. He's a, certified small business coach, certified S.C.O.R.E. mentor, licensed tax preparer, author and speaker and has been featured in expert interviews on television networks ABC, NBC, and Fox.
Check out these related articles: