Staying on Track: Building Your Coaching System Through Milestones and Sprints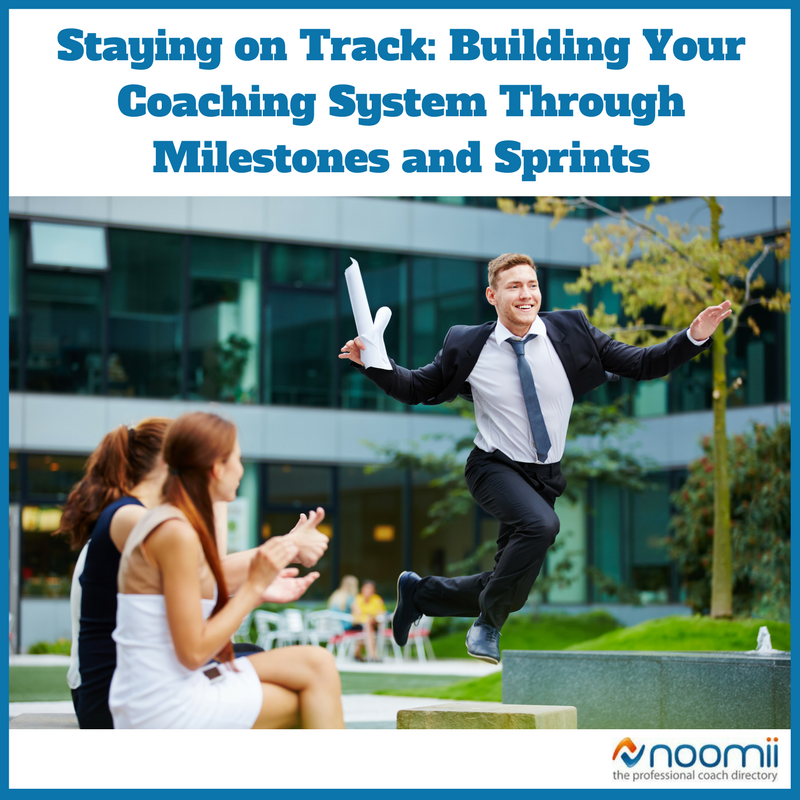 This is a guest post written by Bert Seither. Want to contribute? Check out the 2017 publishing calendar.
Coaches, earlier this month I went through the four phases of taking your coaching system out of your head and into the real world. Today I'm going to share with you one of my favorite mindsets for keeping you on track as you build out your system.
In this post we're going to discuss the mechanics of using milestones and sprints in order to keep your eye on the prize and ensure that your systems doesn't just stay in the dark recesses of your mind. Today is all about action!
Just what is a milestone exactly?
Many people think that "milestones" and "goals" are synonymous terms, but their meanings are actually quite different. The biggest difference? Let's dive into some definitions to figure this out.
A goal is defined as, "a desired result or possible outcome that a person or a system envisions, plans and commits to achieve: a personal or organizational desired end-point in some sort of assumed development."
In other words, achieving a goal is actually an event marking the end of something.
Milestones are not goals. A milestone is defined as, "an action or event marking a significant change or stage in development."
Milestones are just what their name implies: a short-term marker placed just ahead of where you currently stand, to ensure that you're making the appropriate amount of progress toward your goal. It is, all at once, an event marking the end of one phase and the beginning of the next.
Your goal here is to create your own proprietary coaching system, right? Well a great first milestone could be to have one piece of your system mapped out. Closer to the final goal? How about a milestone of getting all of your video recorded, edited and ready for release?
The hike is long and it's easy to get lost if you don't see the next marker on your path. A milestone is a way to keep your eye on the path to your final goal.
How do you set milestones?
Milestones are most effective when set them one at a time, for the short-term or around the next big accomplishment. Deploying a milestone too far in the future weakens its usefulness. Think about the next big piece of the puzzle that you are putting together. It's a lot of work to get there, but you can clearly see what "finished" looks like.
For example, let's say you are a coach that you has had clients for about six years after completing your coaching certificate. Let's also say that you have some background experience in what you are coaching. You have a niche, you have a "special skill" that you focus on and it is getting great results.
Now let's say you have the goal of creating a replicable system so you can train other people to do what you're doing. You want your special skill to be democratized and be made available to everyone so it can become the basis for your system that has the opportunity to help hundreds or even thousands.
You map out your system and have decided you need:
A curriculum

A set of workbooks

A coach's playbook

A series of slides for each module

An audio and video training system
While this is a pretty big undertaking, piece by piece, milestone by milestone, sprint after sprint, you can make all of this happen.
So if your final goal is to have your entire system created, the first milestone is simply this:
Outline the curriculum
In this case a curriculum is really the keystone in structuring your entire system. It's the basis for the rest of the pieces you are going to be putting together. You already have a really good idea of what needs to be in the curriculum. You decide that by mapping out your curriculum, you will then be able to easily map the rest of the your system based on this one key piece
While it might seem like a relatively simple milestone in your head, it is actually quite in depth. Because you have had individual clients who have taken over 100 sessions with you, you know have a long program that requires plenty of modules to be developed. You calculate that the mapping of the curriculum should take you about 25 hours of research, 15 hours of preparation and another 10 hours of organizing and writing. Based on your fairly full coaching schedule, you give yourself 1 month to sprint towards this 40 hour milestone.
Ok, I've defined my first milestone, so how to I build a sprint?
Building sprints can be dead simple or incredibly complicated. It really depends on the the milestone. How many moving pieces are in action? How many people are involved? How do the timelines fit together? These are all questions that need to be considered, but for now let's keep it simple. You are going to do all of the work so everything can be done in order.
Step 1: The brain dump
We talked about the different preferences people have for getting their information out of their heads in the last post, so today let's play with the idea of the brain dump. It's a pretty simple procedure that can be extremely satisfying. You simply put an intention in front of you and you keep writing ideas and concepts about that intention in point form until you can literally think of nothing else to write.
Key words here are POINT FORM!
You are making a list here, so don't go writing long paragraphs. This is like a bag full of skittles. If you melt the bag into one big skittle, it'll be impossible to separate into it's individual pieces. Each skittle is an idea and each idea will have it's place.
Think about topics, lessons, mission, visions, client's goals, stages of development, typical client problems, solutions and more. Take time to remember your past sessions, review old session notes, check old documents that you have relating to your system. Just keep going until your brain says "Whew! Ok, that's all of it. That bundle of unorganized mess is my system. "
Step 2: The organizing
Your goals with this step are pretty straight forward:
You want to find a distinct path that you are going to build your curriculum around

Extract all of your guiding principles, your mission and your vision from the brain dump

Build a list of session topics and subtopics

Categorize everything else that is left over into areas to be looked at once the writing begins.
You will probably have some strange stuff in there like, "cucumber is a super food" or an Albert Einstein quote that doesn't really fit with anything else but you know is important. Keep these pieces and find where you can integrate them later.
Step 3: Create outline
This is the final part of the sprint towards your milestone. It's time to take your brain dump and make the final outline for the curriculum. Turn your organized information into a curriculum outline with session names and subtopics that show a solid progression, solid lessons learned and a list of off the guiding documents, forms, slides and the like that your curriculum will need to help your students achieve their goals.
In this post we have worked through an example that won't be ideal for everyone, but it should have something that each of you can use in your path. More importantly, however, is that you understand the basic fundamentals of what a sprint actually does. It gives you all of the work you need to put all of the parts of this one piece of your complete puzzle together.
But what happens if we stumble during our sprint?
A sprint can easily fall apart if you're not ready or willing to fail. There is no such thing as the perfect plan. That being said, no plan should fall apart so much that you can't achieve your next milestone, either. Mental toughness is the key here. Set your expectations. Work hard. Stay emotionally detached from setbacks. Success will come.
The biggest thing that you can do to avoid failing and giving up is to assume that most everything you will try to do isn't going to work. Be quick to change paths when the going gets tough, be ready to have different people back you up if the ones you are working with don't actually work. Keep your head up and focused on the solution, not the problem.
Plan to fail, assume everything you are going to try to do isn't going to work so that when it does work you are completely ready to keep moving forward. A sprint can easily fall apart if you are not ready or willing to fail. No plan is golden, no plan is perfect. That being said, no plan should fall apart so much that you can't achieve your next milestone.
You achieved it! Fantastic, so now what?
Milestone achievement is a fantastic moment to congratulate your team on a job well done. While that is important, it's not as important as taking a space to re-orient everybody and define your next milestone. This is when daily activities are going to start shifting towards the next sprint. It's a time when training should take place, when research should happen and when you should be doing a gut check to make sure that the path you are on is still the best path.
Above all, remember to set your next milestone with the same care as you set your last one. Don't reach further into the future; don't go bigger. The worst thing that can happen is that you achieve your next milestone ahead of schedule and you get to set another one!
A final note to take into consideration is that after a sprint, remember to take into account all new responsibilities when managing your time. You may need an extra five hours a week to handle all of your new Facebook traffic or you may need an extra 10 hours a week to handle your new clients. As you grow, you have to take a serious look at the activities that you are doing yourself and see how you can outsource, automate or grow your team to keep your time free enough to make your next sprint successful. As you keep moving up the ladder, you will be leaving responsibilities to other people.
Did you like this post? Hit us up at thestartupexpert.net or leave a comment and let us know what you thought! As coaches working with Noomii, we would love to hear from you and if you feel that you need a little bit of clarification, feel free to get ahold of us and we will offer you a free 30 minute consultation with our business coaches. Afterall, even the best coaches need coaches, right? Until next time, I wish you fulfillment, advancement and success in your journey.
There are thousands of different ways to improve your business. These are just some of the examples that we use atThe Startup Expert ®. If you are interested in talking to a coach to make your business as big as you think it should be, reach out to us and schedule a free, 30 minute, no commitment, coaching call (we coach coaches) and we will help you become The Startup Expert ®
About Bert Seither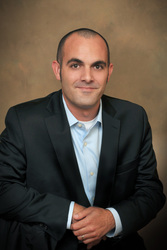 Bert Seither and
The Startup Expert ®
, has assisted thousands of startup and well-established small businesses with their business development needs. He's helped thousands of clients in a wide range of industries, gaining insight into a multitude of fields. He's a, certified small business coach, certified S.C.O.R.E. mentor, licensed tax preparer, author and speaker and has been featured in expert interviews on television networks ABC, NBC, and Fox.
Check out these related articles: