Brain Drain: How to Formalize the Coaching System You Have Locked in Your Head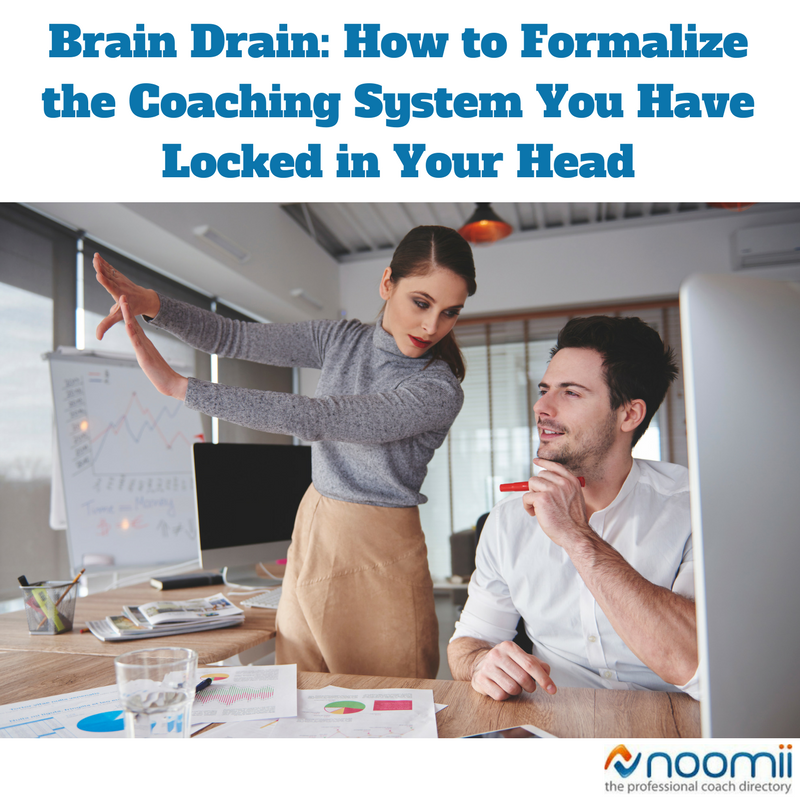 This is a guest post written by Bert Seither. Want to contribute? Check out the 2017 publishing calendar.
Sure, you've had hundreds of clients. And yes, you have your own system. But try to share that system with somebody and it suddenly feels like you are trying explain calculus to a cat, right? It's not that you can't explain it, but with so much information in your head flowing freely from you that it can be overwhelming for anyone who isn't familiar with your work. Take it a step further and as coaches, when we get into the details of what we do, quite often WE aren't even 100% sure of exactly how we do what it is that we do.
Long story short: If your coaching system is in your head, your coaching business will stay small… it's that simple. You won't be able to replicate your results by hiring other coaches, you won't be able to create automated coaching systems for your clients to work with when you're not there and each session that you do ends up being harder to put together than it needs to be.
Basically, you are leaving money, customer satisfaction and huge growth potential on the table. So this month I want to help all of you coaches take it all back by mapping, building and integrating your uniqueness into a formalized system so that your business can grow on the shoulders of all that has made you great.
Phase one: Mapping it out
In today's battlefield-like business climate, everyone is looking for an edge, an angle, some leverage...anything to make their business grow more quickly and outpace their competitors. As a coach you well know that the best coaches winning the battle, the biggest coaches, the most impactful coaches all have a proprietary system.
Before you go ahead and start recording videos, designing playbooks or start researching how to get a book published that you haven't even written yet, let's take a moment to consider a more holistic point of view.
Your mission, should you choose to accept it (sorry, couldn't resist), is to get a clear idea of exactly what your coaching system is going to look like. No details, no long form writing, no graphic design. Just the barebones. A map for you to follow so that you can see what the final system will look like from a macro view.
Mapping it out is a different process for everyone. Personally, I love doing a brain dump and then picking up the pieces once my brain has been emptied of all of the pertinent information. Some people enjoy drawing mind maps that follow a natural creative flow. Others start by laying out main categories and then filling in the finer points to be covered in each. Your system has to be authentic to your personality style, but a map must be made so that your journey can properly begin.
A good map will contain all of the pieces that need to be created, an idea of what they will be about and an order of sequence that your clients will follow once your system has been completed. However you start, your finished map isn't going to look like a map. It's going to look more like a table of contents with volumes, chapters and sections that can range from "Client Workbook" to "365 Daily Motivators".
Phase two: Get it in writing
With a clear map, your content creation can truly begin to take shape. This is where we start by filling in the details. I am going to put this very simply: This phase is all about the words. You won't be recording videos, designing PDFs, formatting your workbooks or anything else like that. You are just going to be getting your words in order. It's essential that each piece of your puzzle, be it your homework assignments, slides, your webinar script or your client's workbook, have their words in order. They say the pen is mightier than the sword, but what comes out of a pen is words. Make them pop, make them clear, make them authentic and don't worry about anything else other than your words until they make you proud.
3 things you may have forgotten to include:
Your Mission Statement - This is for you just as much as it is for your clients. Your system needs a mission so powerful that every client will jump at the chance to make your system's mission their personal mission.
Your Vision Statement - This is a way for your clients to see what success will look like. Make it clear, make it concise and make it a statement that will help guide your clients as they continue along the path you are laying out for them. It needs to be universal enough that everyone will see themselves in it, but personal enough that it is clearly based on your guiding principles.
That brings us to the next one. Your Guiding Principles Statement. Your system, by default, has a moral compass: You. It is vitally important for your clients to know where you stand ethically, which defines who you are in the business world. Whether your system is guided by the almighty dollar, making your client's body a temple or living to work with positive emotions, you'll want to tell your clients where your system is being guided from.
These three pieces create a beautiful personalization to your system. Your clients are much more likely to be excited about what you have to say if they believe in your cause, your stance, your convictions, etc. than from someone for whom they feel nothing at all. Inspire them and they will keep coming back for their next session, time and time again.
The two styles of documents you can't live without:
There are two key styles of documents that every coaching system needs. They are so important that even the world's simplest coaching system can consist of nothing but these two styles of documents. One is an infinitely customizable piece while the other is as solid as a rock and is the exact same for everybody you coach. Curious? Well, let's get into talking about formats and guiding documents then!
Forms
I love forms! I know that sounds cheesy, but I really do. Forms allow you to use the exact same sheet a thousand times and end up with a thousand different results. They are the ultimate tool in personalization. Forms can be used by your clients to fill in the blanks on their needs. They can be used by you to plan your sessions in a unique way while following your guiding principles to achieve your vision. They can be used by you and your client together to help formulate action plans, follow up to ensure accountability or to keep track of anything from new client lists to how many times your client felt overwhelmed since your last session.
Forms are the backbones of every well-documented coaching system and the best part is that they don't usually contain that many words!
Guiding documents
These are pieces that explain concepts, give instructions, set rules and teach important lessons. These documents are quite a bit wordier, but they are evergreen in their value. They can be created once and shared a thousand times.
Guiding documents are the voice of your system. They represent your system much more so than your forms. The forms require action. Guiding documents require consumption, contemplation and discussion. It's often a gift to your client to include a blank section afterwards to insert questions, comments or points to discuss in your next session together. Powerful guiding documents inspire, clarify and advance your client's path in a wholly intentional manner. Writing these in a style authentic to your system's principles and vision will be the key to their success.
By interlacing strong guidance with unique session plans and workable documents that your clients are filling in themselves, you can start to see how your coaching system can easily start to take shape, can't you?
I love the idea….I hate writing
Whether you hate writing, are no good at it or you just don't have the time, don't let anything stop you from getting these words created. The world is full of people who would love to write for you. Whether it's through a service, a direct hire, an intern or your mom...find someone to take on the project for you.
The Startup Expert ® has a service that can help you get those ideas out of your head and into words, so if you want to learn more feel free to reach out. We have seen great success in saving coaches and entrepreneurs up to 85% of the time they would spend writing for themselves. Like any good entrepreneur, always consider outsourcing the tasks you can't be awesome at to someone else. Your time is your business' most valuable resource.
Phase 3: Make it look good
I left a lot out of the writing section because there are just too many things to cover in this post, but whether you are writing a script for a training webinar, creating cheat sheets, building slides or writing a book to base your system off of, once the words have been created, it's time to start making them look good!
This is the phase that you are LEAST likely to do all by yourself. Unless you are a master graphic designer, videographer, PDF builder and book formatting guru with lots of time on your hands, now is the time to start putting together a team to help you get these words put into functional pieces that you, your clients and other coaches will use to put your system into action.
Final phase: Integrate!
Once everything has been mapped, written and put into useable forms, it's time to start integrating your new system into your sessions so that you can track your results, adjust as necessary and prepare for whatever the next phase in the growth of your business is going to be.
Whether you are using formats to plan your sessions, videos to motivate your clients or workbooks to keep them on track and accountable, you need to know exactly how and when each piece you have created is going to be used. Just like your teacher in high school knew everything they were going to teach for the entire semester of biology, you will need to have a well-defined path designed for your clients. With all of the work you will have put into building your system, do you really want it to go to waste because you stop using it? I didn't think so!
By setting triggers along your client's path for them to use your system, you can ensure that you are being the best coach you can be and that they are receiving the absolute best service possible. In fact setting triggers might even be one of those formats that you build while you are creating your system. If you wanted to get really fancy you could even create a guiding document for yourself and your future coaches explaining to the the importance of setting these triggers and how to include the different aspects of the system into each session plan, but by now you get how this can work for your coaching system, so I think we can leave it here.
In our next post we are going to break down exactly how you can ensure that this entire process is achieved through a little process we like to call milestones and sprints!
In the meantime if you need some clarification, some guidance or you feel that creating a coaching system might be a little too much for you to tackle alone, feel free to reach out to us and we can have a free 30 minute session to help get you where you need to be.
When you help businesses grow, you help communities grow. When you help communities grow, you help the world become a better place. That's what we do at The Startup Expert ®. If you are interested in talking to a coach to make your business as impactful as you think it should be, reach out to us and schedule a free, 30 minute, no commitment, coaching call (we coach coaches) and we will help you become The Startup Expert ®.
About Bert Seither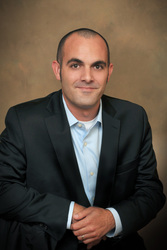 Bert Seither and
The Startup Expert ®
, has assisted thousands of startup and well-established small businesses with their business development needs. He's helped thousands of clients in a wide range of industries, gaining insight into a multitude of fields. He's a, certified small business coach, certified S.C.O.R.E. mentor, licensed tax preparer, author and speaker and has been featured in expert interviews on television networks ABC, NBC, and Fox.
Check out these related articles: