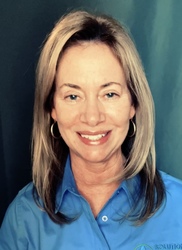 Lucy Adams BSEd MS PCC

Augusta, Georgia
ADD ADHD Coach, Executive Coach, Leadership Coach
BS, MS, Certified Master Life Coach
Concentration difficulties? Unfinished projects? Disorganized? Overwhelmed? I help women with ADHD and ADHD-type symptoms attain success at work and home.
Details

Augusta, Georgia 30907

706-466-2103

Send Message
Visit Website
Hourly Rate: $95 to $125 US Dollars
Gender: Female
About Me
Lying in bed at night ruminating about what you didn't get done is defeating. Drifting through the day not knowing where to start or what task to prioritize is frustrating. Hiding your organization and time-management difficulties like they're dirty little secrets is exhausting.
Society places unrealistic expectations on women to be the time-keepers, planners, organizers, and happy-makers of the world. The demands of family, career, volunteer, and social obligations can put even more strain on women waging a daily battle with the symptoms of ADHD. The to-do list seems insurmountable when you face every day trying to do it better, yet never thinking that you did it good enough.
If this resonates with you, then you have probably felt the crush of shame, guilt, anxiety, frustration, and inadequacy that accompany each time you fall short of the mark you believe you should hit.
How would it feel to finish a project well and on time? What difference would it make in your day if you could remember all the little details you keep forgetting? How would it change your work and home life if you could stay focused and achieve your goals?
I work with women diagnosed with ADHD or experiencing ADHD symptoms to improve concentration, memory, productivity, decision-making, goal-setting, emotional balance, and overall well-being. Through individual and/or group coaching sessions you will achieve improved relationships, new strategies, positive self-image, and a sense of harmony.
I have a bachelor of science in education, a master of science in psychology, post-master's studies in life-span human development, and ADHD specific training. Additionally, I've earned master-level certification in professional coaching, earned the Professional Certified Coach credential from ICF, and am a member of International Coach Federation.
I'll walk the journey with you to a more satisfying and fulfilling life. Let's have a conversation today about what you can achieve through coaching
Reviews
6 reviews (5 verified) (5.0)
Great experience today! Looking forward to using the tool we learned about.

Rebecca & Matthew
Ive been wanting to start a new career for a while now and couldnt find the courage or way to take the plunge. Lucy has been encouraging and guiding me through this whole process and I now have new found courage in stepping forward.

kathy
Lucy has been very helpful to me in dealing with some issues like job hunting, procrastination, and just figuring out what to do next in my life. She has good advice and a kind manner and helps me break projects down into manageable pieces. I definitely recommend her!

Rachel
I am a certified professional coach who has been coached by many. I can't say enough about Lucy and how much she has helped me. For months dealing with all sorts of my issues, she has been patient and non-judgmental. She does not lecture me or demand that I follow some external program or paradigm. She is friendly and genuinely caring. Plenty of coaches are nice and friendly, but Lucy also makes sure that we 'get to the point' in our conversations, and is there to hold me accountable for the action plans we come up with together. She gives enough slack for me to vent or brainstorm, but isn't afraid to intervene when that leads to spinning and defensiveness. A real professional.

James D
Great coach, organized and has great questions for me to consider.

Paul
My coaching experience with Lucy was very positive. She is fully present, collaborative and warm. Lucy listened to me and asked questions that moved me forward, plus she is skilled at restatement which really helped with gaining clarity on my thoughts. I gained a massive amount of clarity on my goal and precisely how to work towards it over the next eight months. What I liked most is that Lucy held me in unconditional positive regard and her unwavering acceptance of my ability to succeed made me feel more confident in completing challenging action steps.

Annie B.