7 Marketing Strategies that are Worth the Investment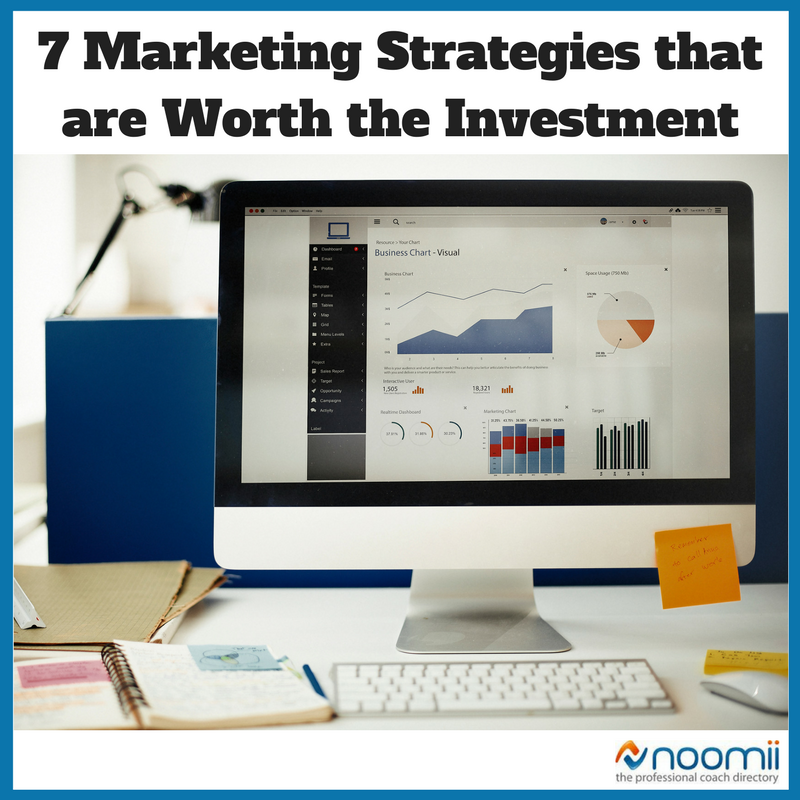 This is a guest post written by Dan Scalco. Want to contribute? Check out the 2017 publishing calendar.
Business owners are constantly debating which marketing strategies are actually worth investmenting their time or money.
This is probably because marketing is such a slippery beast. It's not always possible to quantify ROI. Some strategies pay off in the short term, while others take years to prove their efficacy. If a strategy fails, it's difficult to prove whether that's because the strategy is inherently unhelpful or because it wasn't executed properly.
It's enough to make business owners throw up their hands—especially when they have so much else to worry about. Yet without any marketing, your business is all but guaranteed to fail.
Even though marketing can cause major headaches, it's important to identify and execute strategies that will help you grow your business. Consider the following list your cheat sheet for marketing strategies that are actually worth it.
Here are seven marketing strategies worth the investment:
1. Customer surveys
There is nothing more valuable to a company than information about what makes its customers tick. A solid understanding of your target demographic's needs, pain points, attitudes and so on, can (and should) inform your entire business strategy. That's why it's worth investing in surveys to better understand your customers and their perceptions of your brand. For best results, aim to survey your customers on an annual basis.
2. Building a website
This might seem like a no-brainer. But as of 2016, almost half of the small businesses in the US still didn't have a website. If your company doesn't rely on online sales, then it's easy to put website development on the backburner to focus on other aspects of running a business.
Still, every company can benefit from building a website—even if most of your business occurs offline. At the very least, having a website allows people to search for and locate your business and identify your hours, which is critical for getting customers in the door. It can also help you build a brand, educate potential customers about your products and services, and build relationships with existing customers.
Once you've established a website, there are so many ways it can enhance your brand's unique marketing goals. In fact, having a well-designed website is a critical component of most of the other entries on this list.
3. Email marketing
Study after study confirms email marketing offers major bang for your marketing buck. In fact, 67 percent of businesses report email marketing as their highest grossing marketing strategy. That's because this strategy allows you to guide potential customers through your sales funnel, establish your brand's presence in customers' lives and develop ongoing relationships with existing customers, which builds brand loyalty. Best of all? Once you've invested the time to create segmented autoresponder series, email marketing can basically run itself.
4. Content marketing
Content marketing has incredibly high ROI, yet many small business owners feel they can't afford it. That's misguided, because the reality is content marketing can be tailored to a variety of budgets and marketing goals. The practice encompasses a huge variety of media, from video to podcasts to article writing. Best of all, content produced for one medium can be repurposed for another, which makes content marketing relatively cost-effective.
In return for your efforts, you'll increase your brand's visibility, establish brand expertise, boost inbound traffic, and improve customer engagement, retention, and conversions. The key here is patience—content marketing doesn't pay off after one podcast, but its benefits will scale exponentially over time.
5. Blogging
Blogging can be part of content marketing, but it also deserves its own category. While the practice requires a significant time investment, it can pay off handsomely. Blogging allows you to connect with your audience, establish a brand voice, engage with potential and returning customers and identify leads and get your website recognized by search engines. It also provides you with a valuable tool for learning more about your audience through comment sections and analytics. This, in turn, can inform your other marketing strategies.
6. Word-of-mouth marketing
Word-of-mouth marketing (WOMM) is another incredibly effective marketing tool. Instead of purchasing ads, you let your satisfied customers do the selling for you.
Still, you'll need to invest the time and resources to develop a brand advocacy program. This could entail building relationships with enthusiastic customers online, creating a referral program and providing engaged brand advocates with special perks.
7. Hosting an event
Well-executed events can cost a pretty penny, but they can also do wonders for your brand. Memorable events cement your brand in the minds of potential customers, partners and vendors. They give you an opportunity to connect with your clientele face-to-face and learn more about what makes your customers tick. And they provide an opportunity to cultivate leads before, during and after the event. Just remember the key term here is "well-executed" — brands can be remembered as much for failed events as for wildly successful ones. You can also opt to hold digital events like webinar and teleclasses, to reach a wider audience of potential clients and share your expertise on a larger scale.
Each of these marketing strategies requires an investment of time or money (or both). But when you consider the return you get on these investments, they're all completely worth it.
About Dan Scalco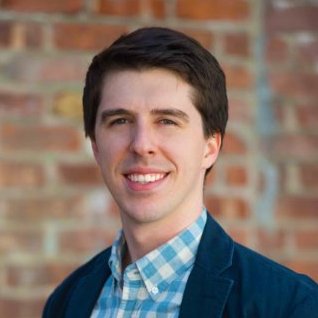 Dan Scalco is the founder and marketing director at Digitalux, a digital marketing agency located in Hoboken, New Jersey. Throughout his career, he has helped hundreds of businesses save time, increase leads and maximize sales. Connect with Dan on Twitter and LinkedIn.
Check out these related articles: