9 Creative Ways to Generate Coaching Client Leads
We've talked to thousands of coaches and surprisingly, the most successful coaches have generated leads in a variety of ways (i.e. filled the top of the sales funnel). There is no one-size-fits-all solution to generating leads. What works for one coach might not work for you. The effectiveness of the lead source depends on what you're naturally good at, who your ideal clients are, what your ideal clients want, and other such factors.
Here is a list of some of the most interesting and creative ways that I've seen coaches generate leads for their coaching business. I would love to go into greater detail for each of the creative ideas below but I'll save that for future posts. If there is one thing I want you to get from this article, it's that there are so many creative ways to be successful and to generate leads for your business. You just need to go out there, try stuff, and see what works for you.
So here you go, some creative ways to generate life coaching client leads.
1. Host a Meetup
If you haven't heard of meetup.com yet, you've been living under a rock. It's huge and millions of people are using it to grow their businesses, including coaches.
About five years ago, there were a bunch of business networking meetups in Vancouver Canada but Iman Aghay knew that he could offer something unique and special to his audience. So he created the Vancouver Business Network and over the years, he hosted many great events with different business guest speakers and now the meetup group has over 6,000 members that know about his services.

Whether it's business networking, career management, the law of attraction, running marathons, or whatever other life or business improving topic, you can host a meetup that will attract like-minded individuals that can be part of your community and eventually hire you.
2. Offer Coaching on Fiverr.com
I've known about fiverr.com for several years now but I recently heard one of their ads on nationally broadcasted radio. I thought that was crazy because it is a marketplace for services sold for $5. How can they afford national ad spots?
Anyway, I've spoken to at least a couple different coaches who offered coaching or coaching-related services on Fiverr. It's not a get-rich-quick scheme but when you're looking for clients, even a low-paying customer can lead to an amazing testimonial, a referral, or future income. Consider it a way to get your foot in the door and to build your track record.
3. Create a Viral Video
Video can be such a powerful medium for communicating what you're all about. The advantage with video is that although there are ba-jillions of hours of video on YouTube, most of it is crappy. If you spend the time, money and effort to create a really great video, you can get traffic for years to come. Here's one of my favourites from Michael Bungay-Stanier, one that I first stumbled upon 7 or 8 years ago.
4. Host a Twitter Chat
If your ideal clients are tech savvy, they might be hanging out on Twitter talking about #productivity, #goalsetting, #yolo, or any number of other trending topics. Either join them or host your own twitter chat and start building relationships with potential clients. Read a step-by-step guide to twitter chats on Buffer.
5. Get Referral Partners
Jennifer Martin is a San Francisco business coach who has built her business through powerful referral relationships. Since her clients are business owners, they frequently need other services such as bookkeeping, legal services, website design and development, telemarketing services, accounting, and more. As a result, Jennifer has developed a list of preferred partners and leads go both ways. Sometimes she refers her clients to other service providers and sometimes those partners refer customers to her. It's a win-win-win arrangement.
Think about service providers who are already working with your ideal clients and figure out how to partner with them. Maybe there's a local gym, a physiotherapist, a nutritionist, a resume writing specialist, or a business consultant that you can connect with who would be happy to send you their customers if it's a good fit. In some cases they will want to be compensated for the lead but that's a detail that you can figure out as you go.
6. Take on (and Achieve) a Huge Goal
One of my favourite bloggers is Scott H Young who has garnered a lot of interest because of two major goals that he's accomplished. Firstly, he completed what he called the MIT Challenge (he learnt the entire MIT computer science curriculum in one year) and secondly, he recently finished a year with no English in order to learn four separate languages. Scott is not a life coach but he definitely talks about a lot of related topics and you could try something similar to draw attention to yourself and the power of coaching.
Consistent with the ethos of his popular blog The Art of Non Conformity, Chris Guillebeau set out and accomplished the goal of travelling to every country in the world. Similarly, life coach Akshay Nanavati has committed to walking (or skiing) across every country in the world. These audacious goals are impressive and represent the ideals of millions of potential clients. Remember, people don't want to buy coaching. They want to invest in a better version of themselves.
Another similar goal setting success story is from Gretchen Rubin's The Year of Happiness Challenge. It led to a New York Times #1 best selling book and many other opportunities. Which brings me to my next creative idea:
7. Write a "Best Selling" Book
Over the last couple years I have been approached by a number of coaches whose businesses took off after they published a "best selling" book. I put the words "best selling" in quotes because there are hundreds of ways that you can call yourself a "best seller" and often times, it's a lot easier than you think (not everyone is going to be a New York Times #1 best seller like Gretchen Rubin).
None-the-less, being able to call yourself a best seller can quickly establish yourself as an expert in your chosen field and then you can approach the media or other partners much more easily. Or better yet, they will seek you out for guest appearances.
8. Build a Community of Like-Minded People
Do you know what an ambitionista is? Probably not but you could make a reasonable guess. According to Mira Joleigh who has branded the term, it's a 20-something year old ambitious woman who wants to make big things happen. Her clients and website visitors are part of her Ambitionista Success Club, a community of her ideal clients.
ImpactADHD is another example of a community of like-minded people. Elaine Taylor-Klaus is passionate about helping parents of kids with ADHD and while she offers one-on-one coaching, she spends a lot of time providing valuable information and resources to the members of her growing community. She hosts calls with special guests such as nutritionists, behavioral psychologists, and educators to provide her members with everything they need to raise their ADHD kids well.
9. Last But Not Least - Talk to People
It's the least creative of all the suggestions in this post but it can't be ignored. You need to go out there and talk to people. Serial entrepreneur and entrepreneurship professor at Stanford Steve Blank says it best: "Get out of the building!".
What Have I Missed?
Surely I have missed dozens of great ideas for generating coaching client leads. Please share what has worked for you in the comments below. Also, if you would like to know more about any of the ideas that I've shared above, let me know. I would love to go into more detail if there is the demand for it.
Want to learn more techniques to grow your coaching business?
Noomii's CEO Stephan Wiedner has partnered with Master Coach Sifu Karl Romain, the #1 most hired coach on Noomii, to develop Deliberate Growth, a six-month group coaching program to teach coaches the invaluable skills needed to market and grow their coaching business.
Learn More About Deliberate Growth!
About Stephan Wiedner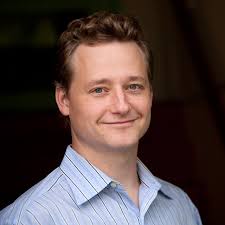 Stephan Wiedner is the CEO and Head Coach of Noomii.com. Stephan helps entrepreneurs and free thinkers forge their own unique career path.
Check out these related articles: