Expert Coaches Share their Best Practices for Gaining New Paying Clients
This is a guest post written by Gene Sower. Want to contribute? Check out the 2018 publishing calendar.
According to a recent study by The International Coach Federation (ICF), there are an estimated 53,300 life coach practitioners in the world, with 17,500 in North America. That's a lot of coaches, nearly one coach for every 18,000 people in the USA.
Most of these people do not want a coach, don't need a coach or even know what a coach is or does. Bottom line: there's a lot of competition to acquire coaching clients.
To help you grow your own coaching practice, I reached out to several well-established coaches that I'm connected to, to ask them for their best practices regarding attracting new clients who need their services and, most importantly, willing to pay for them!
Let's dive in.
The survey says...
We asked experienced coaches with large followings, who have been practicing for at least three years, several questions that addressed client acquisition and growth. Their websites can be found by clicking on their name in the article. Here are their responses lightly edited for context and clarity:
What's your number one tip for attracting clients when coaches are just starting a new coaching practice?
Offer free consultations
"Offer free consultations to: give people a taste of how you work, improve your coaching skills and learn about the kinds of people you most enjoy working with and the ways you most like to work," says life and career coach Kim Childs. "Get listed in a variety of places and get your name out there in a variety of ways."
Target your marketing
"In order to attract ideal clients, you must target your marketing. This means that you have to get crystal clear on who you want to work with and uncover their deep problems and desires. Then you need to market your message clearly to them, specifically targeting those problems and suggesting a solution, and you will be able to attract clients that you love to work with," explains business and money coach/expert Robyn Crane "It's great to offer your prospects something of value for free to nurture and indoctrinate them to want to work with you."
"Instead of waiting for clients to come to you, go out and invite the types of people you'd love to work with to sample your work," says life, leadership and career coach Rachael Redgate.
Identify and reach your target audience
Career management coach and personal branding strategist Susan Peppercorn says that when starting a coaching practice two things are essential, knowing your target audience and how to reach them:
Identify your target audience. "Are you a life coach who wants to work with individuals going through a life transition? Are moms returning to work an area of interest? Are you providing financial coaching? If so, is it for women, recent college graduates, or mid-career professionals? Knowing who you want to coach is critical to honing your services and branding.
Second, attend events that will attract your target audience. "As a coach, you have to be visible. Until you build a practice, the business will not come to you; you have to have to seek it. Professional associations or meetups groups are a great way to find your tribe."
Boost your SEO
Career and executive coach Lynda Wallace says the key is "good Search Engine Optimization (SEO). We need to be where clients are looking for us. And the vast majority of prospective clients search for a coach online.
Add value
Life coach Coleman Baker says that you should always add value through your public content. "That doesn't mean you have to give away all of your stuff, but give away a lot of content for free. I do it on Twitter/Periscope, Facebook Live, YouTube, and an ebook giveaway."
Be patient
"It is going to take longer than you expect, and it will be harder than you expect, and the journey you undertake to become successful will change you," executive coach Gene Bohensky explains.
What would you have done differently knowing what you know now?
Just go for it
"I would not change anything about the way I started my business," explains leadership coach Jennifer Davis. "I consider myself a (mostly? partially?) recovered Type-A Perfectionist Workaholic. I have worked 80-100 hours a week as a Wall Street investment banker, been through Stanford's intense MBA program, and worked 7 days a week in various corporate and consulting jobs. I had always lived my life with a very clear plan of what I wanted, where I was going, and how I would get there. And then I worked hard and executed my plans.
I had always been quite "successful" as defined by society, family and friends: excellent grades, impressive jobs, first promotions, highest bonuses. When I decided to start my own company, I did things totally differently. I went on a similar journey to that which I travel with my clients. I let go of external affirmation, certain paths/outcomes, and truly led from a place of passion and purpose, even as I was not sure where the path would take me. Instead of rushing to define my target, I simply coached clients: lots of clients. I stayed open to what life was bringing me.
I signed up for additional trainings that spoke to my life purpose and interests, without worrying about where it would lead. Through these courses, my exposure to different kinds of clients, and the co-leadership projects I designed with colleagues with whom I truly connected, my perfect clients revealed themselves. In speaking on social media – Twitter, Facebook and LinkedIn – with my unique voice about leadership topics that interest me and things I care about, connections started happening and opportunities came to me. I, of course, did a lot of work to build a website and social media following, as well as some other things that gave me experience and credibility. But instead of seeing exactly where I needed to go and stressing about how to get there, I led from the inside-out, while holding a loose, big-picture vision of what I wanted. In summary, I lead from my heart AND my head, and it was a much-needed shift."
Grow your email list
Susan Peppercorn says, "I wish I had known that it takes time to build a coaching a coaching practice. I would have spent more time at the beginning growing my email list because I've learned that it is the bedrock of your business."
Invest in your own coach
"I would have found the best coach and invested money I didn't even have, to show me how to do it better and faster," admits Robyn Crane. "When I first started, I hired cheap coaches, because I didn't make or have much money. But it didn't work. Eventually, after several tries, I went into debt to hire the right coach who was much more expensive, but in the end cost me nothing, because I had a HUGE ROI. I still work with him and it's always totally worth it. You're a coach, so you better have a coach, otherwise how could you expect people to hire you. And you better pay good money for that coach, so that your clients will pay you good money! The universe is no joke! If you're not willing to pay to play, how could you expect others to pay you?"
Aim high
"Aim high with your fees," Lynda Wallace says. "Coaching is incredibly valuable, and high fees signal that a coach is in high demand, which is a strong signal of quality!"
Get experience under your belt first
"The most important thing is to get some clients and get some experience," Coleman Baker explains. "The marketing, content creation, interviews, etc. will happen but it's critical that you get actual experience with clients and start help them produce change in their lives (and write testimonials!)."
Manage your expectations
"Probably just to lower my expectations for steady income for a while, and hustle a little more," says Kim Childs. "I now know that is takes time, persistence, resilience, supplemental income, creativity, flexibility, good mentoring, and clarity about who and how you want to coach, both in your mind and in your marketing."
Try everything
Rachael Redgate suggests that you try out as many different methods as you can to see what works. "There are so many ways you can get coaching clients. Try them all. Then, start narrowing down your focus. Choose the ways that you enjoy the most and focus on making those 1 or 2 ways work really well for you. When I first started, I thought that I had to attend networking events because people told me that was the way to get clients. That couldn't be farther from the truth. Sure, it is a way but it's not the only way."
Spend time networking and develop your business
"I would have spent more time and effort on meeting people and doing business development," advises Gene Bohensky. "Starting a coaching business and making it successful is the hardest and the most rewarding thing you will ever do. And you will need help doing it! Choose your vendors wisely!"
About Gene Sower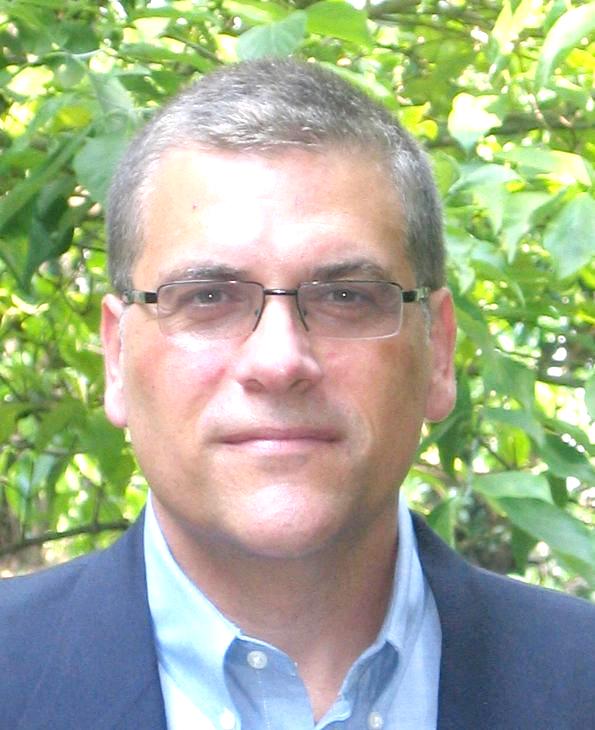 Gene Sower is the owner of Samson Media, an online marketing company that helps
coaches and businesses attract more customers and clients. Download the Top 100
Content Marketing Tools report
here
.
Check out these related articles: