Day 6: Give to the Needy
I did this!

203
Posted on December 6, 2020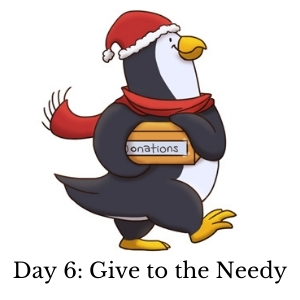 Giving back to the needy doesn't mean you have to donate hundreds of dollars to charity. It's the thought that counts!
Today's Act of Kindness is to give to those in need. We know things are different this year and there aren't the same giving opportunities as other years but the need is still there (perhaps even greater). Maybe today you go through your coats and blankets and donate any you no longer use to a shelter, or maybe you buy a meal for a homeless person, or what about cleaning out your closet and giving extra clothing to someone in need? 
There are plenty of opportunities to give back to the needy during the holiday season, especially during the pandemic. Bonus: you will feel great doing it!
Let us know the creative ways you gave back to those in need today in the comments!