Day 16: Leave Kind Sticky Notes
I did this!

169
Posted on December 16, 2013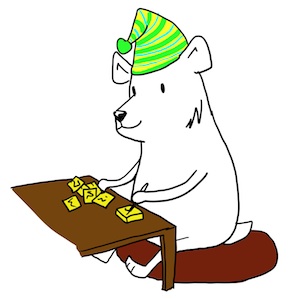 Have you ever stumbled out of your den and found a nice little note from your neighbour wishing you a nice day? It's such a treat.

If you're like me, many days are filled with routines that you perform with nary a thought. When you get dressed, brush your teeth, comb your fur, and clip your claws, your brain no longer needs to think during the routine unless there is something unusual - like an unexpected note from someone special.

Today's AoK is really fun. Grab a pack of sticky notes and write down some thoughtful and/or inspirational messages for your friends, family, co-workers, or whoever else might benefit from an unexpected pick-me-up. Then leave your notes in places where they'll find them throughout the day.

Here are a few suggestions:

- "Thank you" on the mail slot for your mail carrier
- "Your smile brightens my day" on a loved one's toothbrush
- "Keep up the good work" on someone's monitor
- "Thank you for putting away things I leave behind" on a book you return to the library 
- "You make it fun for me to stand here all day" on the office water cooler

If you have any creative ideas for pleasant post-its to give others an unexpected break in the day, please comment below.