Day 21: Give a Possession Away
I did this!

170
Posted on December 21, 2013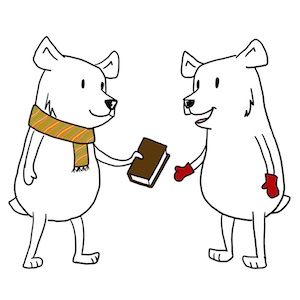 The other day, one of my little cubs gave his sister his favorite stuffy. It took a lot for him to physically and emotionally let go of it but once he did, he felt great. And so did his sister.

Today, your good deed is to give away a possession of yours. It could be something that you hold near and dear to your heart, but you know the recipient will cherish it as much as you did. Or it could be something that you are just not using anymore.
Not sure where to start? Here are a few suggestions:
- Set aside a bag of clothing for a local thrift store.
- Give the gift of sight by donating an old pair of glasses to a charity that provides glasses to the less fortunate.
- Give your child or sibling that special piece of jewellery that you know they would love.
- Inscribe your favorite and most cherished book with a little message and give it to a loved one.

Enjoy giving possessions away, my kindness ambassador friends. Let us know what you gave away in the comments below.