Day 10: Give to Someone in Need
I did this!

99
Posted on December 10, 2022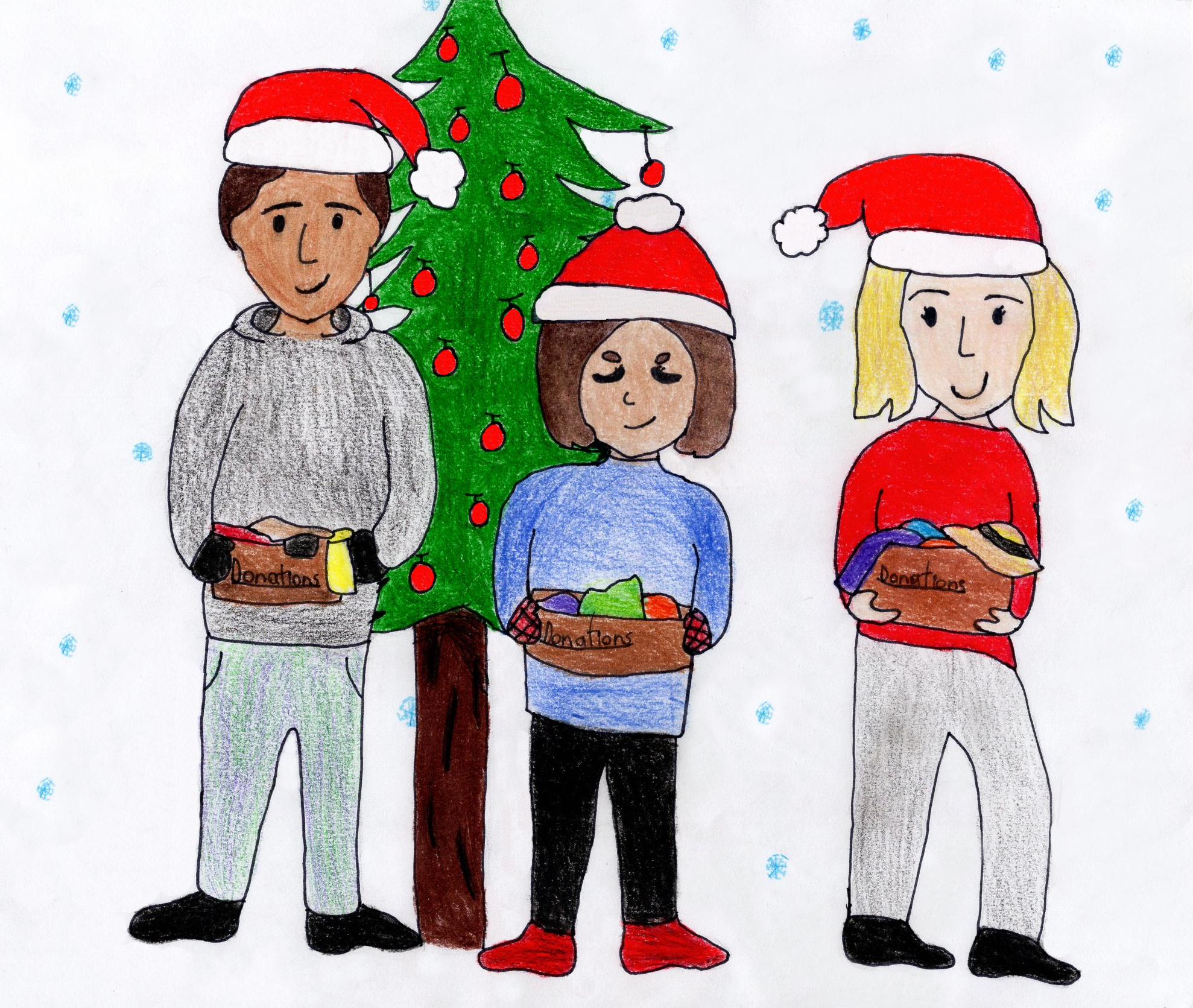 Artwork and words by Luna & Grace from Mr. Duteil's & Mr. Gazel's grade 6 classes at École Glenmore Elementary.

~

Today you should give to the needy because some people might not be as fortunate as you. Some people might not even get presents for Christmas because they can't afford to buy nice expensive gifts. That's why it would be great to donate even a can of beans. So you should donate to make someone's Christmas as happy as yours.
Giving to the needy could be like donating to your local food bank, to a nursing home or a homeless shelter. To find things to donate you can look for old clothes or donate some food you don't need. You don't just have to donate objects, you can also donate your time and make someone's day. For example, you can go and help around a nursing home or go to a homeless shelter and help all the workers there to take some weight off their shoulders during christmas time.
~
Aujourd'hui tu dois donner à des personnes dans le besoin parce qu'il y a des personnes moins chanceux que toi. Quelques personnes peut-être pas recevoir les cadeaux pour Noël parce qu'ils ne peuvent acheter les bons et chers cadeaux. Ça c'est pourquoi c'est très bon de donner même seulement un bidon de haricot. Alors, tu dois donner aux pauvres de faire les personnes Noël assez heureux a ton Noël.
Donner aux pauvres est comme donner à un local banque alimentaire, à une maison de retraite ou un foyer pour sans abris.  De trouver les choses à donner, tu peux regarder les vieux vêtements ou donner nourriture tu ne pas besoin.  Tu peux aussi donner ton temps et faire une journée. Par exemple tu peux aider autour d'une maison de retraite ou aller à un foyer pour sans abris et aider les volontaires à lui soulager un peu dans le temps de Noël.