Day 17: Make Hot Chocolate / Take Someone for Coffee
I did this!

67
Posted on December 17, 2022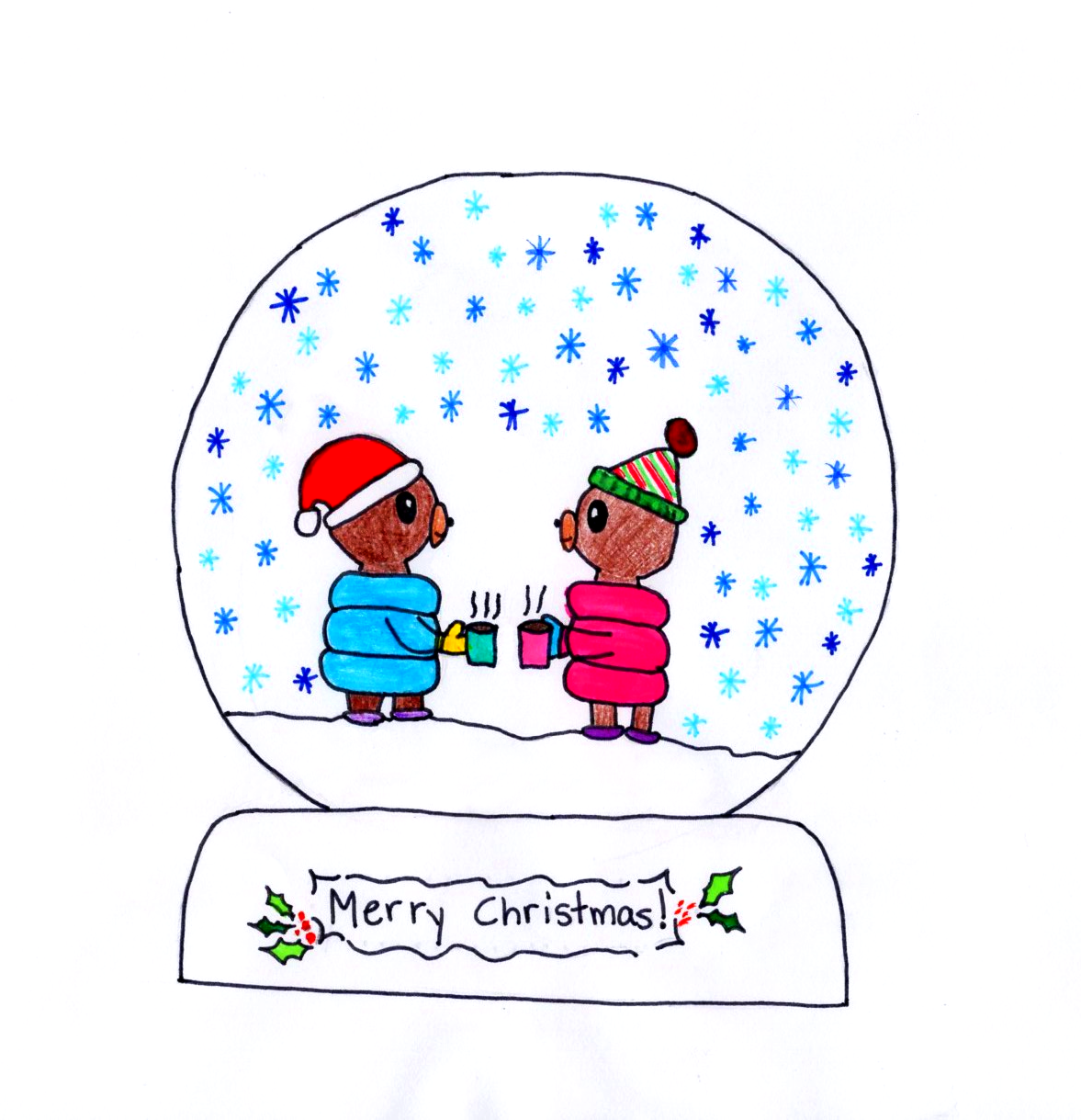 Artwork and words by Chris & Adelyn from Mr. Duteil's & Mr. Gazel's grade 6 classes at École Glenmore Elementary.
~
You could make someone's day by making or buying a family member hot chocolate when it's cold outside. You could take someone out to their favourite coffee shop or try a new place that is opening and they really want to go there. That will probably make their day 100 times better. When my day was not looking so good, and my mom asked if I would like to go for a treat (coffee/hot chocolate) it made my day 100 times better plus it feels good when you do something nice for someone.
Making hot chocolate for someone is easy and fun, plus you get to have some too! It spreads joy from you to your other friends and family, you could even make the hot chocolate with whoever you're with. Sit on the couch by the fire with your friend or family member and enjoy spending time with them.
~
Tu peux faire la journée de quelqu'un par cree acheter ils ou elles un tasse de chocolat chaude quand il fait froid dehors. Ou amener à une place de café. Ça va probablement faire leur journée 100 fois plus mieux.
Quand ma journée n'était pas trop bonne, ma mère a demandé si je voulais en même faire le chocolat chaude avec ta famille tu est avec. Assi sur le canapé avec ta membre de family ou un ami est appréciait passer le temp avec eux.d' aller a un place de café, et ma journée était 100 fois plus bonne.
Faire du chocolat chaude est simple et amusant, en plus tu peux avoir sommeil aussi! Sa étaler de joie de toi a tes ami et ta famille, tu peux.