Day 2: Help Someone Decorate
I did this!

112
Posted on December 2, 2022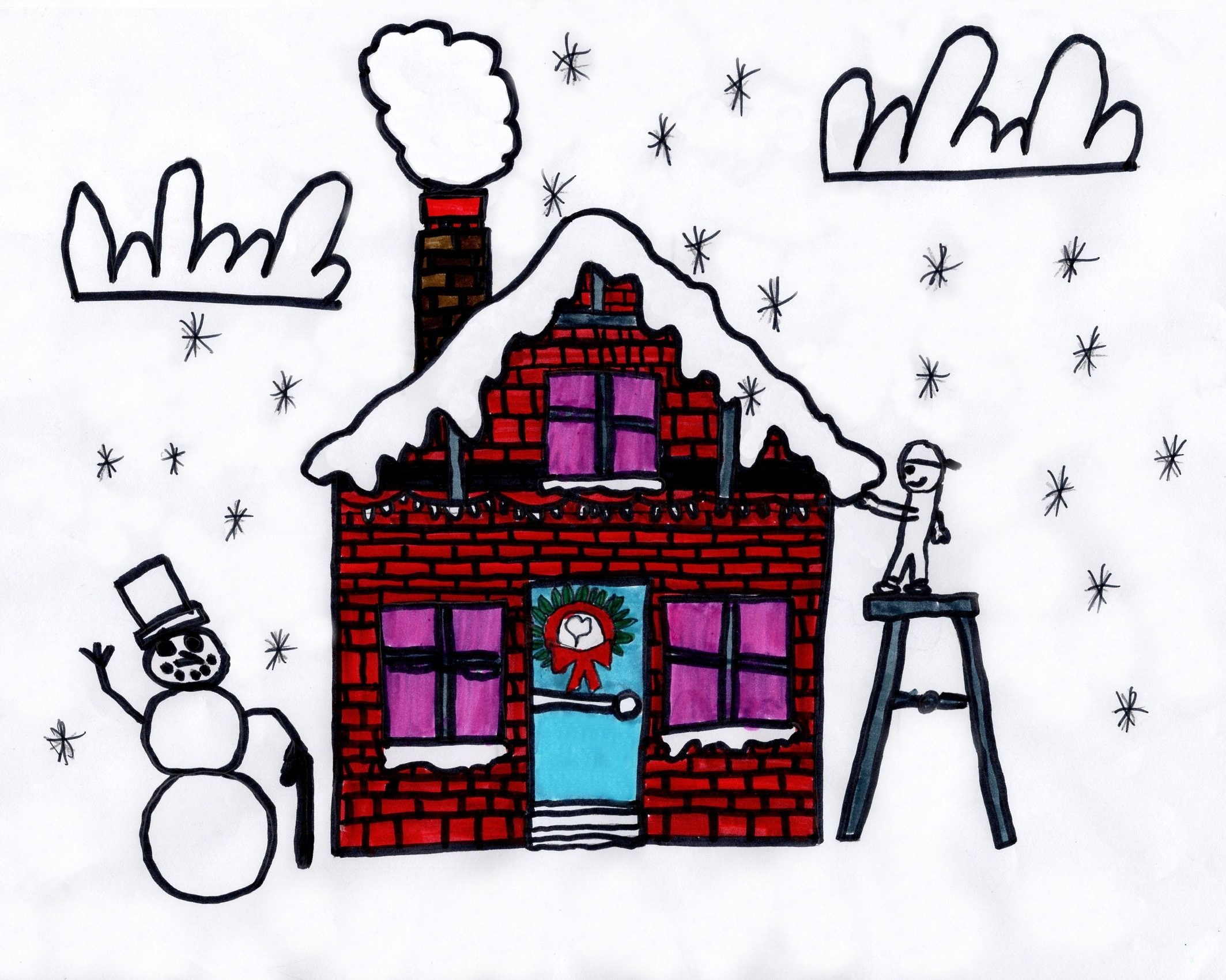 Artwork and words by Addy and Eric B from Mr. Duteil's & Mr. Gazel's grade 6 classes at École Glenmore Elementary.
~
For today's act of kindness, you are going to help someone decorate. It doesn't have to be something big, even a little act of kindness goes a long way. It could be helping your elder or some little kids. It could just be helping someone decorate their tree or just even putting a star on top. Of course, if you do want to do something big and help someone put up their Christmas lights on their roof that is awesome! All you have to do is help someone decorate something.
You could arrange to help someone or if you see someone decorating you can help them. Ask your neighbor or an elderly person or if you're over at somebody's house you could ask them too. 
~
Pour ton acte de gentillesse pour aujourd'hui tu dois aider  quelqu'  un a  décoré quelque chose.Ca ne doit pas être quelque chose de grand,meme un petite acte de gentillesse peut aller loin.Tu peux aider quelqu'un vieux, ou juste des petits enfants. Tu peux aider quelqu'un à décorer son sapin de Noël ou tu peux juste aider quelqu'un à mettre la etoille sur le sapin de noël.Bien sûr si  veux aider quelqu'un à mettre ses décorations de noël ca s'est super!Mais tu dois juste aider quelqu'un à décorer.
Tu peux faire ça si tu vois quelqu'un qui a besoin d'aide à décorer  tu peux aider  ou tu peux demander si ton voisin ou un personne âgé a besoin d'aide à décorer.