Day 11: Give Someone a Compliment
I did this!

115
Posted on December 11, 2022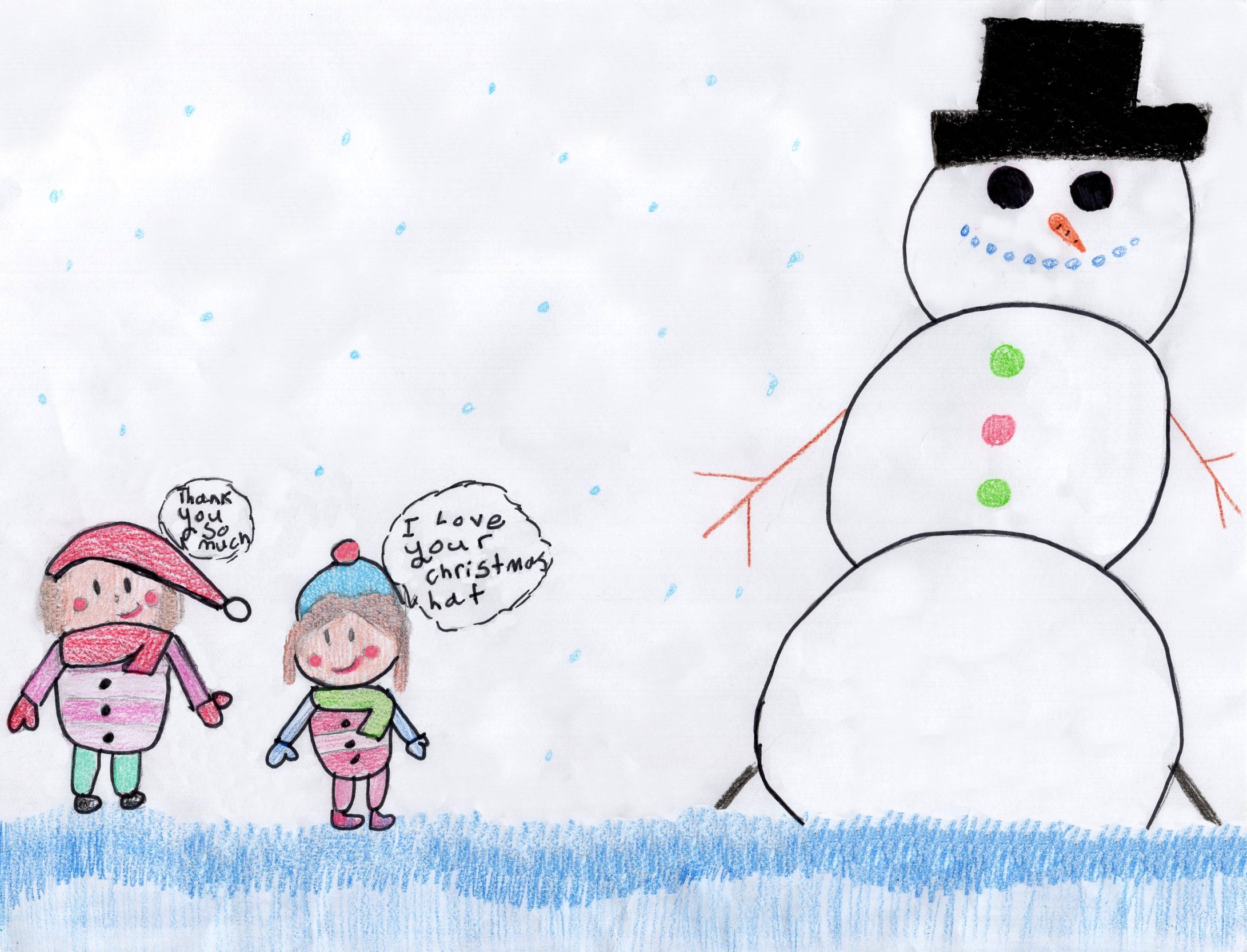 Artwork and words by Skylar &Tea from Mr. Duteil's & Mr. Gazel's grade 6 classes at École Glenmore Elementary.
~
Today is a day to give someone a compliment. Sometimes a kind or nice word really makes someone's day!
Do you know anyone really nice or someone you would like to give a compliment to? If so, today is the day you should be mindful and give that person a compliment. Maybe someone who's in your family, or your friend, or a teacher. You could compliment on their hair, clothes, or something they have done. Feel free to give them a compliment and it will make their day! If you're scared to go up to them and tell them you like something about them you could write them a note. It's a really nice thing to do.
~
Aujourd'hui c'est le jour de donner quelqu'un de complément. Parfois un mot gentil peut vraiment faire ces journées !
Est-ce que tu savoirs quelqu vraiment gentille/gentil à quelqu'un que tu veux donner un compliment est si oui aujourd'hui est le jour de donner quelqu'un dans ta famille, ou un ami, une professeur, tu peux donner compliment sur ses cheveux ou les vêtements, n'hésite pas à donner un compliment à lui ça va faire cette journée ! Si tu es nerveux d'aller et le dit un compliment ne pas être. C'est une chose très gentille gentil à faire! C'est pourquoi vous avez besoin de donner un compliment à quelqu'un!