Day 24: Reach Out to a Relative
I did this!

75
Posted on December 24, 2022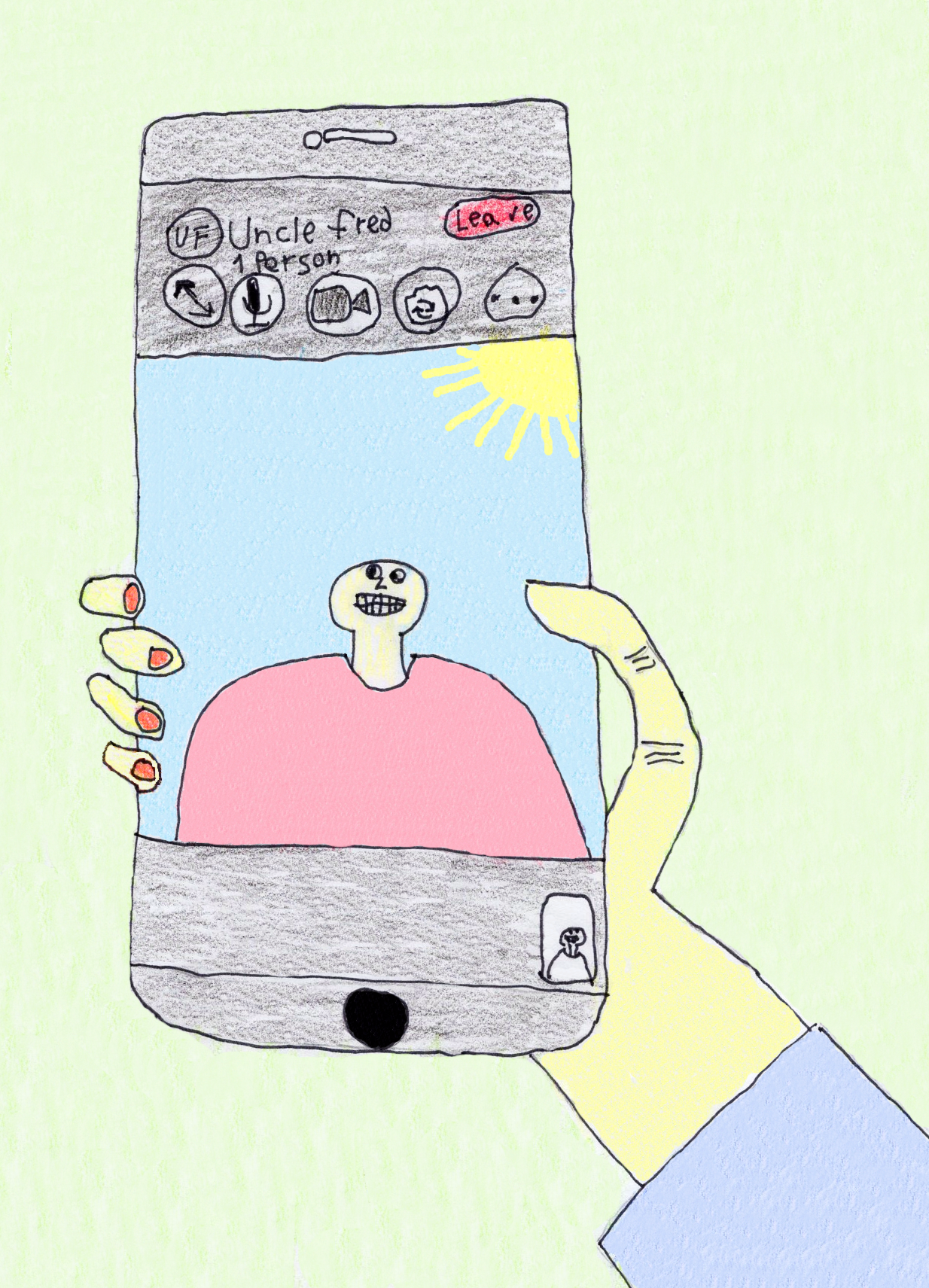 Artwork and words by Nathan & Cameron from Mr. Duteil's & Mr. Gazel's grade 6 classes at École Glenmore Elementary.
~
Your act of kindness for today is to reach out to a relative. It can be someone you haven't talked to in a while or someone you see frequently. Tell them about what's going on. You could make plans to see them soon. Grab your phone, call or facetime them and then tell them about what's going on and ask them what's going on with them.
If you don't have a phone, or don't have their phone number, mail them a letter.
~
Votre acte de gentillesse pour aujourd'hui est de tendre la main à un être cher. Il peut s'agir de quelqu'un à qui vous Il peut s'agir de quelqu'un à qui vous n'avez pas parlé depuis longtemps ou de quelqu'un que vous voyez fréquemment. Parlez-lui de ce qui se passe. Vous pourriez prévoir de les voir bientôt. Prenez votre téléphone, appelez-la ou faite-lui un facetime, puis racontez-lui ce qui se passe et demandez-lui ce qui lui arrive.
Si vous n'avez pas de téléphone, ou si vous n'avez pas leur numéro de téléphone, envoyez-leur une lettre.