Day 18: Visiting a Nursing Home
I did this!

22
Posted on December 18, 2022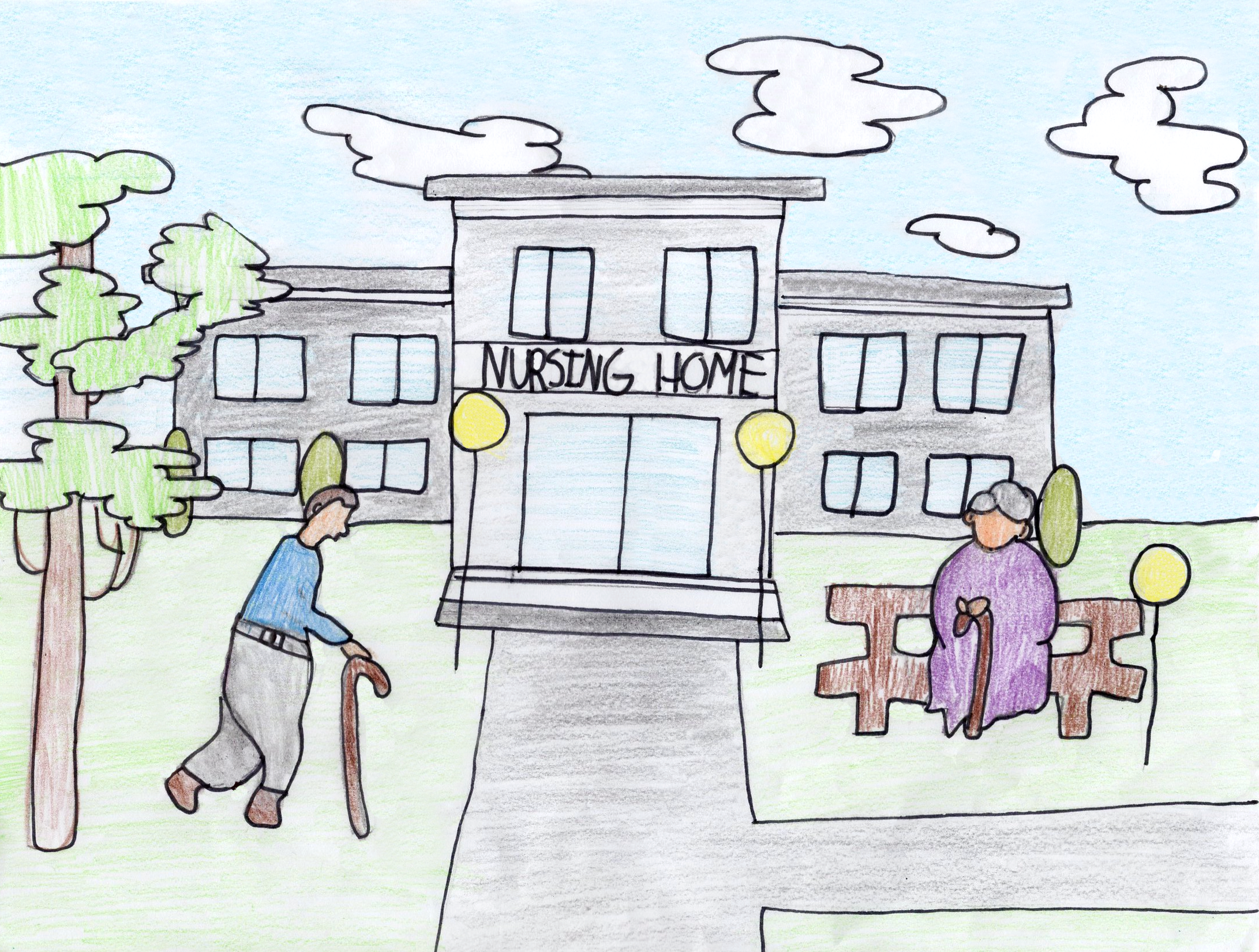 Artwork and words by Mila & Mila from Mr. Duteil's & Mr. Gazel's grade 6 classes at École Glenmore Elementary.
~
This Winter make someone's day by visiting a nursing home. You can play any type of games that you enjoy or ask them to choose, but if they want you to choose there are some fun board games or word games if you prefer those, if you don't want to play games you can read to them or with them Ect. You'll see they will enjoy it very much. Hopefully you will too. You might not think it will, but if you do one of those or even just come to say hello maybe to a loved one or anyone in the crowd of elders. It can surprisingly make a huge impact on their life and maybe even yours. If you think about it, the smallest changes can really make someone's day. 
In your free time today visit your nearby Nursing Home. You can walk, drive, bike, take the bus etc. Please don't come if you're sick because you can spread germs. You should also be respectful to the elderly. They may not be able to walk, so be patient and help them.
~
Cet hiver fait la journée de quelqu'un par visiter une maison de retraite. Tu peux jouer à n'importe de jeu que tous aiment, ou tu peux demander s'ils veulent choisir s'ils veulent tu peux jouer à des jeux de société ou des jeux de mots si tu préfère ça, tu peux aussi demander s'ils veulent choisir. S'ils veulent que tu choisis aussi lire a eu ou tu peux lire avec eux Ect. Tu vas voir qu'ils vont beaucoup aimer ça. Tu vas probablement aimer aussi. Tu peux vien pour dire bonjour, voir quelqu'un important a toi ou n'import de personne dans la foule des grands. Sa peu étonnamment fait un grand impact sur leur vie. Et peut-être aussi ta vie aussi. Si tu penses à ça, la plus petite chose peut vraiment faire leur journée.
Dans ta temp extra aujourd'hui visite ton peroch Maison De Retraite. Tu peux marcher, tu peux conduire, faire de la bicyclette ou tu peux prendre l'autobus etc. s'il te plaît ne vient pas si tu es malade parce que tu peux reprendre des germes. Tu dois aussi être respectueuse envers les grands. Peut-être qu'ils ne peuvent pas marcher, donc tu dois être patient avec eux et tu peux les aider. Mais se rappeler que sa sais tu optionnel.