Day 19: Share Something with Someone
I did this!

76
Posted on December 19, 2022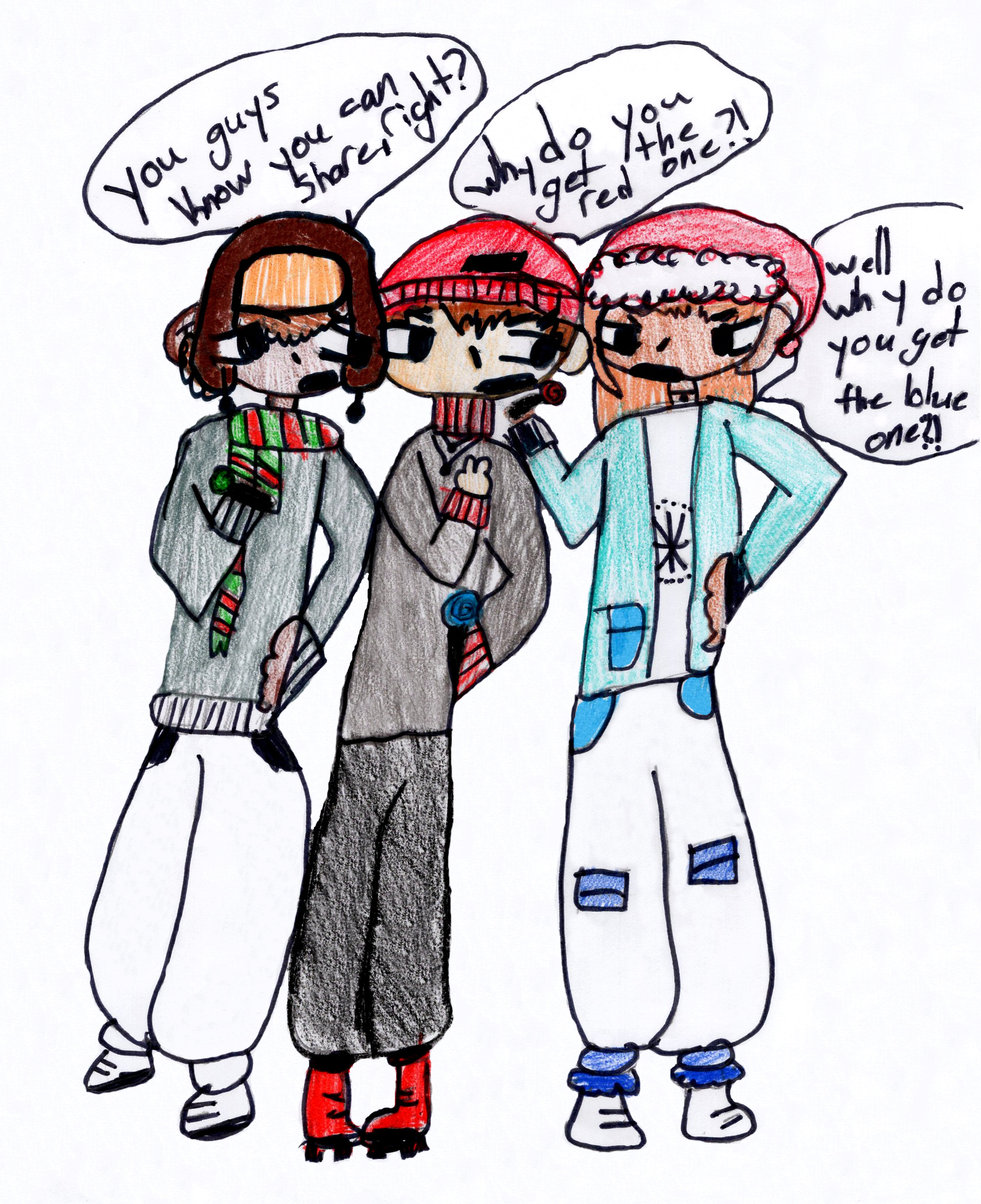 Artwork and words by Kitty, Joslyn & Angelica from Mr. Duteil's & Mr. Gazel's grade 6 classes at École Glenmore Elementary.
~
We share for a reason. If there's only one cookie left in the jar and your friend is over and they want a cookie and you do too. Instead of fighting over the cookie you can split the cookie and enjoy the cookie.
If someone poor doesn't have anything you can give them some food and their emotions can change from bad to good. For example, if a kid was bullied on Halloween night and got their candy taken away by the bullies you could ask if they want some of your candy and that's sharing and something that people say is "sharing is caring". We use it because to think about your feelings and others and make sure your sharing from time to time and also if you don't share you don't care and see how other people feel.
This is how you can share, if you see someone who's in need of something you can ask what's wrong and ask if they need anything, if you see someone who doesn't have any gloves you can see if you have a extra pair to share.
~
On partage pour une raison si il y a un biscuit dans un bocal et si tu as un ami qui est à ta maison et il veux un biscuit et si tu veux un biscuit aussi. Au lieu de battre pour avoir un biscuit tu peux diviser en deux et prendre plaisir.
Si une personne n'a pas de nourriture, tu peux demander s' il/elle veut de la nourriture et leurs émotions vont changer de mauvais à bon.Pour exemple, si une enfant était brute par un enfant plus gros que l'enfant sur le jour l'halloween tu peux demander si il ou elle veut  un peu de tes bonbon et ça c'est partager et quel que chose que les gens dis est ''partagé est attentionné'' on utilise ca parce que de penser de tes émotions et d'autres et assurez-vous de partager de temps en temps et aussi si vous ne partagez pas, vous ne vous en souciez pas et voyez ce que les autres ressentent.
C'est ainsi que vous pouvez partage. Si vous voyez quelqu'un qui a besoin de quelque chose, vous pouvez demander ce qui ne va pas et lui demander s'il a besoin de quelque chose, si vous voyez quelqu'un qui n'a pas de gants, vous pouvez voir si vous avez une paire supplémentaire à partager.