Day 6: Give a Friend or Family Member a Christmas Card
I did this!

98
Posted on December 6, 2022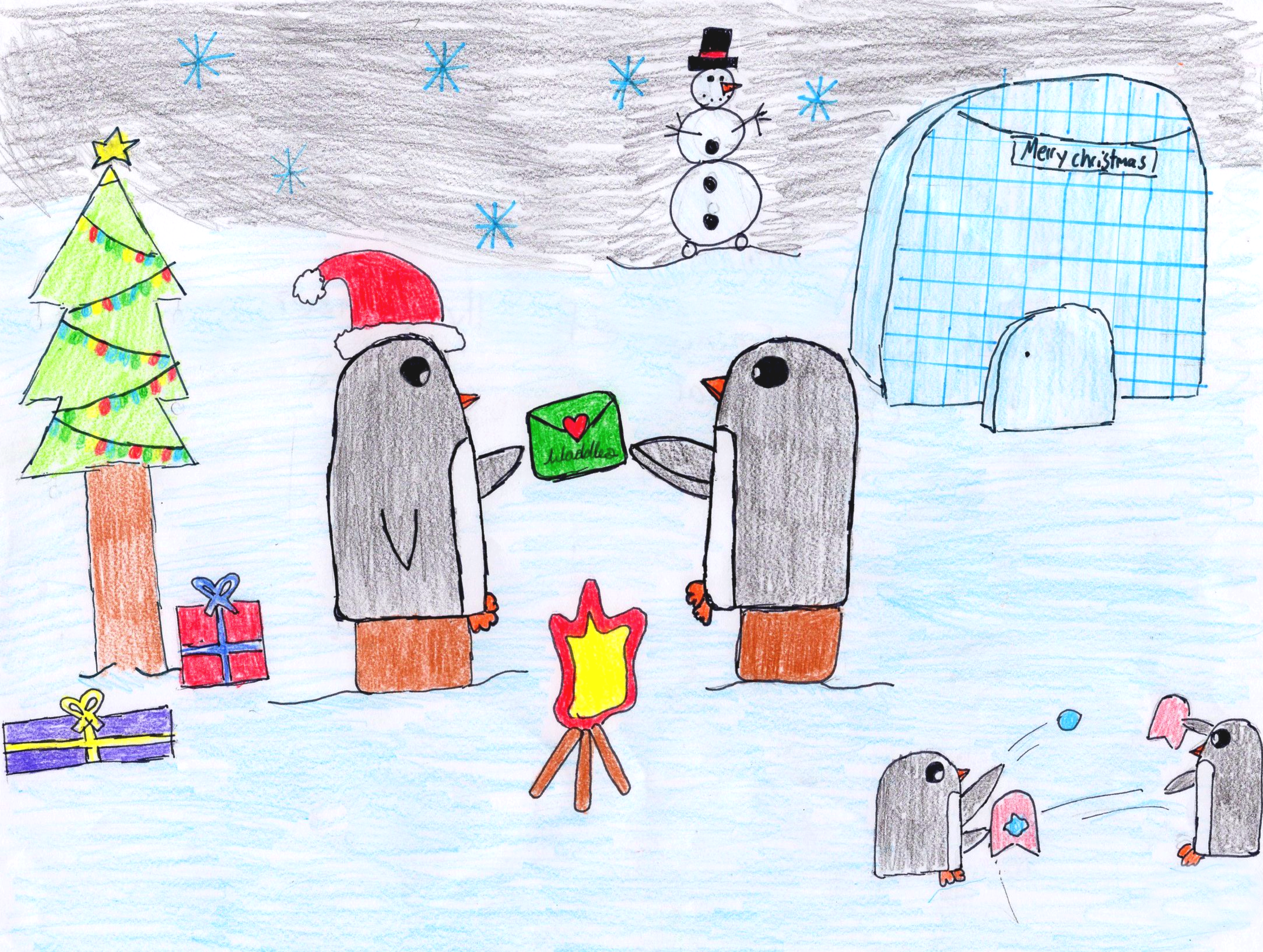 Artwork and words by Teagan & Aria from Mr. Duteil's & Mr. Gazel's grade 6 classes at École Glenmore Elementary.
~
Don't you love getting Christmas presents and cards from loved ones? Well not everyone gets cards and gifts from their loved ones. Today's act of kindness is to make a Christmas card for someone you love and enjoy hanging out with. So they get some Christmas love too.
If you have a friend or family member that you love and care for, send them a homemade Christmas card.  The simple act of making the card will mean a lot to them. It doesn't have to be fancy, but it needs to be made by you. Just tell them Merry Christmas and a Happy New Year.  You can also put how much you mean to them and draw or paint something you like or enjoy doing with them. 
~
Est-ce que tu aimes quand quelqu'un donne un cadeau de Noël ou une carte de Noël deux, quelqu'un qui est important à ? Pas tout le monde reçoit une carte ou un cadeau, alors l'acte de gentillesse pour aujourd'hui est de faire une carte de Noël pour quelqu'un qui c'est important à toi qui tu aime ou aime faire les choses avec alors ils peuvent avoir le joyeux deux Noël.
Est-ce que tu as une amie ou un membre de ta famille qui t'aime ou quelqu'un important a toi, alors luis envoyer une carte tu fais a la maison de Noël. Juste faire ça va être beaucoup à luis , sa besoin pas être fantaisie , mais ça besoin d'être fait par trois.juste dit à luis Joyeux Noël est un bonne année. Tu peux aussi mait aussi dire comment importants ils est a toi est dessiner ou peindre quelque chose qu'ils amies ou tu aime faire avec elles ou ils.