Increase Your Website Traffic With These Simple, Yet Useful Tips
This is a guest post written by Harris Scott.
Almost every coach needs to drive more traffic to their coaching website and using social media platforms will largely help you improve lead conversions and sales. When it comes to social media platforms and more inbound traffic, it is crucial for you to get your website evaluated before you promote it online. With website evaluation, you will be able to attract more traffic to your site and improve sales conversions with success.
It is important for you to increase your reach on social media platforms and a few on-site changes will help you do so without hassle. The following are some simple changes that you can make to your website when you are looking for better inbound traffic and a higher return on investment (ROI):
Add more images
Like content that is informative and educational for the visitor, high-resolution images can improve the traffic to your website. When you add high-quality images to your site, you can improve reader engagement and keep them on your site for a long time.
Each of your social media posts will have an online marketing message and with the aid of images, you effectively can enhance that message and drive more traffic to your website. It is important for you to ensure that you add relevant images to the posts you make on social media. Having great content and visuals to go along with it will help you to make a positive impact on the targeted audience, establish yourself as an expert in your field and lead to higher client conversion rate.
Content
When it comes to the creation of content, you will find that the longer your post is, the better. Search engines pick up posts that have longer content as it provides visitors more information. Of course, the quality of the content that you generate should be informative and give the readers value. If your content posts are right, you can receive more shares on social media platforms.
You should write content that people want. You can start off by reviewing analytical data and see the kind of content that is attracting the masses. With this information, you can plan your content creation strategy in the future. This is a powerful step. The creation of content that is in close alignment with the demands and needs of the ideal client creates a better impact.
You should also note what your readers have shared in the past on social network. It is prudent for you to take cues from their social media patterns and examine what the subject matter of your company's blogs that are shared mostly by your audience is. This will give you valuable insight into what works for you and your targeted audience.
It is also important that you create different types of content besides landing pages and blog posts. You can also create YouTube videos, ebooks, elearning videos and infographics and share your knowledge with your audience through webinars.
Always remember that readers will only share your content with their network if it has value.
Take the help of tracking tools
It is important to keep tabs on your followers and how they are interacting with your content. Social media monitoring or tracking tools give you insight into your customers, competitors and industry influencers. These tools can also help you determine which social media platforms you should be focusing on to reach your target audience.
You must learn from what streams most of your traffic comes from. Once you have discovered your most profitable stream, you should place focus on them. When you get this information, the next step is to push more and more posts on that stream.
When it comes to social media platforms, most online entrepreneurs choose to use Facebook, Twitter, Google+ and Pinterest. However, Instagram is another lucrative social media platform that can drive more online traffic to your business.
Instagram has over 300 million users that you have the chance to converse and interact with them. In fact, with over 700 million monthly active users (MAUs), there is no doubt that Instagram (IG) is now a powerhouse in the social media market. To get started, create an Instagram for Business account, do research on your target audience, gain followers and share amazing content that leads them to your coaching website.
Plugins for social media sharing
When you are looking for more traffic for your website, it is prudent for you to install a social sharing plugin. You should make the task of social media sharing simple for your audience. The more challenging it is, the less likely it is they are going to share it.
You should ensure that at the end of each post there are plugins for social media sharing. Your audience needs just to add a few clicks and share your posts with their network. There are several social media plugins for you to choose. Select the one that meets and matches your budget.
Develop a smart posting strategy
You may post fresh content to your blog as often as you wish. However, when it comes to social media, you should not follow the same strategy. Yes, it does make sense that if you post more, you will get more views. However, if your quality slips, this will bring down the number of social shares for each post drastically. It is imperative for you to ensure that you should only share those posts that are high in quality.
Be prudent and ensure that you share informative and educational posts with your targeted audience. Don't just share every blog post on your social media channels, as this might not necessarily imply customer engagement. Keep track of what your readers want and write posts on subjects that will grab their attention and promote shares.
With the above simple on-site changes to your website, you can improve traffic to your coaching business website.
About Harris Scott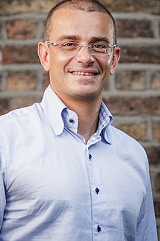 Harris Scott is a leading blog writer and content marketing professional with thousands of real Instagram followers for his postings. Learn more on Like4Like Instagram technique on his blog.
Check out these related articles: